RSP Nutrition Dyno Review – Does It Work?
By:
Rob Miller
Fact Checked On: 4-24-2015
RSP Nutrition Dyno Overview
RSP Nutrition makes a pre workout supplement called Dyno that's exclusively available at Bodybuilding.com.

Most of their other products are also available through the Bodybuilding site, but RSP Nutrition Dynois the only one that's not available through other avenues as well.

The word of mouth on this product is pretty positive, so let's take a look at what it's supposed to do, and compare that to what it actually does.
RSP Nutrition Dyno is designed to be more explosive than any pre workout you've used up until now.

It provides intense energy, extreme pumps, and greater work capacity, all so you end up with a more ripped, more chiseled, stronger body.
RSP Nutrition Dyno Ingredients and How They Work
Promises are all well and good, but you need to break down the formula to see what RSP Nutrition Dyno can really do.

It starts off with B-Complex vitamins for energy and overall health, then moves on to:
The Focus Blend which is made up of several amino acids (L-Glycine, Taurine, L-Tyrosine, and N-Acetyl L-Tyrosine.

These help increase pumps and improve post workout recovery.
The Acceleration Matrix which contains 400 mg of caffeine along with other natural ingredients that boost energy and fight fatigue.
Citrulline Malate and Agmatine Sulfate which together have been shown to increase nitric oxide more than L-Arginine does.
Beta Alanine which decreases muscle fatigue by reducing lactic acid buildup in the muscles.
The recommended dose is one scoop mixed with water about 15-30 minutes prior to your workout.
RSP Nutrition Dyno Pros and Cons
Advantages of RSP Nutrition Dyno
It combines stimulant and non-stimulant components to give you the best of both worlds.
There are tons of favorable RSP Nutrition Dyno reviews from happy customers.
It comes in 3 flavors: Fruit Punch, Lemonade, and Strawberry.

Almost all reviews mention how great this stuff tastes.
Disadvantages of RSP Nutrition Dyno
400 mgs is a lot of caffeine.

It may not be right for anyone with a caffeine sensitivity.
Where to Buy
RSP Nutrition Dyno is exclusive to Bodybuilding.com, so this is where you'd have to purchase it.

The 30 serving tub sells for $29.99, and at this time there's a promotion where you buy 1 full sized tub and get 2 5-serving packages for free.
Conclusion
My only hesitation with RSP Nutrition Dyno is that it contains an awful lot of caffeine.So it's not for anyone for whom this would be a problem.

Other than that, between the raves about the taste and the accolades about the performance, I'd say RSP Nutrition Dyno is worth trying.
Have You Used RSP Nutrition Dyno?

Leave Your Review Below!
Top 3 Pre WorkoutAffiliate Disclosure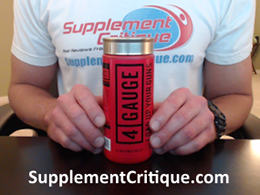 4 Gauge is a brand new pre workout that kicks in FAST and will rev up your workouts.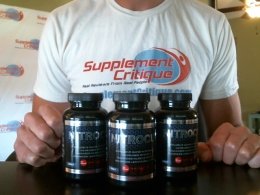 Nitrocut is a VERY effective pre workout supplement for a variety of reasons, see why here.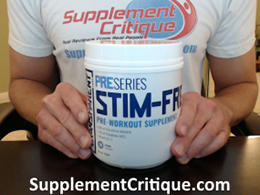 If you're looking for a stim-free pre workout, add Transparent stim-free to your list!
Want To Really Get Ripped?

Click Here To Download My FREE "Get Ripped" Ebook!
Ask A Question
User Questions and Answers
---

Respected Sir when I take pre workout in morning time before breakfast or empty stomach. Please give answer. -Harjinder Singh

The recommended dose is one scoop mixed with water about 15-30 minutes prior to your workout. No specific instructions regarding food. Experiment with what works for you.- Rob
Was this question helpful to you?
1 out of 2 people found this question helpful.
ASK A NEW QUESTION