Secretagogue Gold Review – Does It Work?
By:
Rob Miller
Fact Checked On: 4-24-2020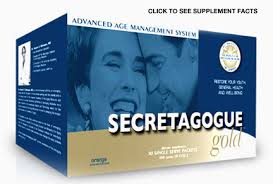 Secretagogue Gold Overview
If you haven't heard about the potential benefits of HGH, you may have been living under a rock.

It's becoming all the rage for people who want to sleep better, feel leaner and stronger, and look younger. Yes, even look younger.

Human Growth Hormone is naturally abundant in us when we're young.

It's what drives tissue growth and repair.

As we age, our natural supplies decrease.

Thousands of doctors are giving their wealthy patients synthetic HGH injections, but we're talking an outlay of thousands of dollars every month.

That's just not doable for most of us.
Secretagogue Gold is a possible alternative.

It's an HGH Secretagogue made by Maximum Human Performance (MHP), which means it stimulates your body to release an increased amount of its own natural Human Growth Hormone.

With increased natural HGH, you look better, feel better, maintain more lean muscle, and lose more fat, all without the danger, pain, and inconvenience of synthetic HGH injections.

Secretagogue Gold was first developed as an age management supplement by a world renown doctor known for his work in anti-aging and natural hormone modulation.
Secretagogue Gold Ingredients and How They Work
Secretagogue Gold comes in packets.

You mix a packet with water and drink it before bed.

It works best if you take it on an empty stomach.
The Secretagogue Goldformula starts with several vitamins and minerals for general health and well being.

These include Potassium, Vitamins, B1, B6, and B12, Niacin, Folic Acid, Zinc, and Chromium.

After that, the formula is divided up into Complexes aimed at different purposes.

These include:
The Polymer Transport Matrix with Glycoamino Acid.
Secretagogue Augmenting Factors with amino acids like L-Glutamine, L-Tyrosine, L-Citrulline, GABA, and L-Lysine.

These amino acids are known to stimulate HGH release.
Herbs to support the process, like Milk Thistle, Shitake Mushroom Extract, Reishi Mushroom Extract.
The Pituitary Support Complex with Niacin, IGF-1 Co Factors, Zinc, Calcium Pantothenate and Thiamin.
Secretagogue Gold Pros and Cons
Advantages of Secretagogue Gold
The ingredients are natural.
It doesn't require doctors, prescriptions, or needles.
There are lots of favorable Secretagogue Gold reviews from customers saying they love this stuff (though they're not usually specific).
Disadvantages of Secretagogue Gold
It can get expensive over the long term.
The science isn't really in on whether products like this work.

Anecdotally, people say it works well, but there aren't the clinical studies to back that up.
Where to Buy
You can purchase Secretagogue Gold through their website or a few other online retailers.

The 30 packet box sells for between $40 and $50 depending on where you look.
Buying any supplement through their official website is always a great way to know that you are getting exactly what you are paying for, and often times it is cheaper that way.
Conclusion
There are lots of great reviews for Secretagogue Gold, and it's getting harder and harder to deny the potential benefits of supplements like this.And truthfully, though expensive, Secretagogue Gold is on the lower end of the price scale when it comes ot HGH supplements.

For these reasons, I don't hesitate to recommend you give Secretagogue Gold a try.
If it turns out that Secretagogue Gold is not for you, at least you are only out between $30-$60 instead of the hundreds of dollars that other HGH supplements can wind up costing.
Have You Used Secretagogue Gold?Leave Your Review Below!
Top 3 Hgh SupplementsAffiliate Disclosure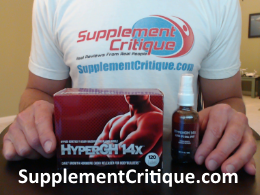 HyperGH 14X is a potent HGH releaser which works to help with recovery.

Read more in our review.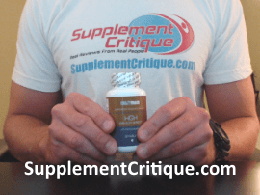 HGH Elite series is another one of the best HGH supplements we've ever tested.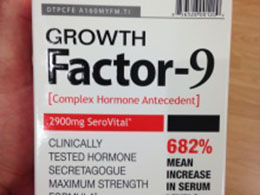 While it is very expensive, Growth Factor 9 has proven that it indeed does WORK.
Ask A Question
User Questions and Answers
---

Can I take secretagogue gold with secretagogue- one together one in the morning one at night and what are the side effects if I take it an hour after eating -Diana

It shouldn't be a problem, and you should also be okay side effect-wise. I haven't seen any reported.- Rob
Was this question helpful to you?
1 out of 1 people found this question helpful.
ASK A NEW QUESTION
---

Is this product for both men and women? -Suzie

Yes, HGH enhancers work for both women and men.- Rob
Was this question helpful to you?
1 out of 1 people found this question helpful.
ASK A NEW QUESTION