Silencis Pro Review – Miracle Cure For Tinnitus?
By:
Rob Miller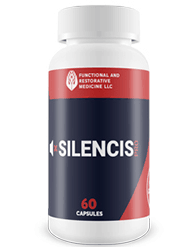 ---
Contents
What is Silencis Pro?
How Can Silencis Pro Help?
Where Can You Buy It?
Recommendation
We've all had it at one point or another.
That annoying ringing in the ears after leaving a concert, playing the headphones too loud at the gym, or even catching a flick in a movie theater.
Tinnitus is a condition that affects over 300 MILLION people worldwide, and unfortunately researches have yet to find a cure.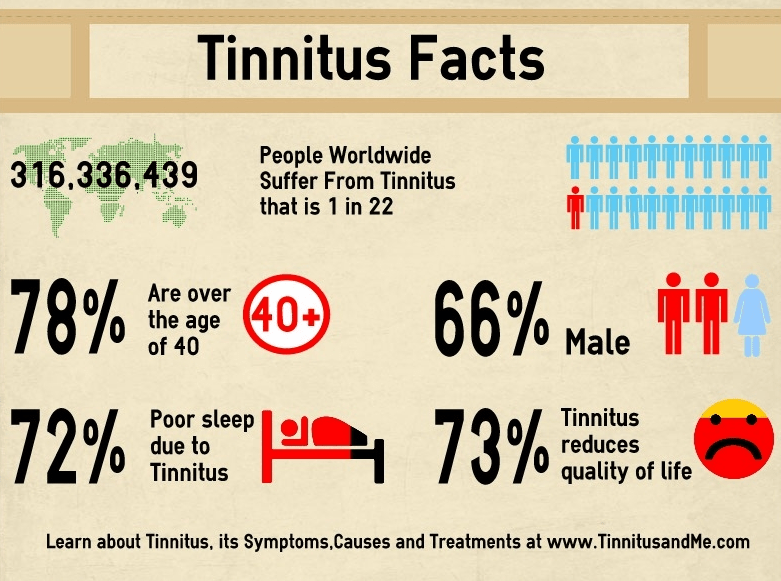 However, there are several over the counter options that help to alleviate the symptoms of this annoying condition.
Silencis Pro happens to be one of them.
Scrolling through my Yahoo news feed this morning, I came across an ad that proclaimed "US Doctors Amazed At New 'Tinnitus' Discovery".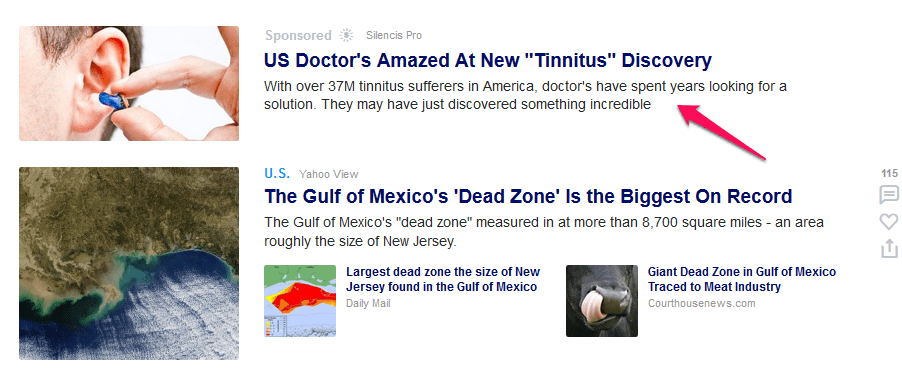 I'm not one who typically suffers from Tinnitus, but I've had my share of experiences.
Usually, as I mentioned above, I'll get that awful ringing in the ears when I've blasted the Foo Fighters in my ears while sprinting on the treadmill for a half hour.
It typically goes away after a half hour or so, but it got me thinking…
What would life be like having this annoying ringing piercing through your ears CONSTANTLY?
Surely it would be a miserable experience, and unfortunately too many experience this on a daily basis.
Can Silencis Pro REALLY help?
Well that's what we're here to find out.

What is Silencis Pro?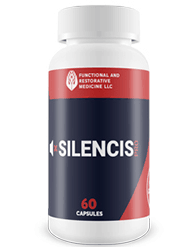 Made by a company called Functional And Restorative Medicine LLC, this supplement takes a completely different approach to tackling tinnitus symptoms.
Instead of traditional remedies like ear drops, hearing aids, and free standing white noise machines that just cover up the sounds, Silencis Pro attempts to tackle the root cause of tinnitus.
Traditionally, it was thought that tinnitus is was only caused by inner ear cell damage from exposure to loud noises for prolonged periods of time.
However, further research on the subject has shown that it's a bit more complicated than that.
A growing amount of studies, one of which is cited by Silencis Pro, are showing that tinnitus may in fact be caused by how the brain processes sounds.

So How Can Silencis Pro Help?
The makers of this supplement do a VERY good job of explaining how tinnitus is caused by brain abnormalities, but in my opinion, it falls a bit short on explaining exactly HOW their supplement will help.
For example, they cite that the communication lines of the brain (sometimes referred to as synapses) that connect the brain need 2 things to function normally:
Alive and breathing, and
Healthy
This is true, but how do the ingredients in Silencis Pro actually help these processes?
Well, the official website lists the full ingredients list as:
Vitamins B3, B6, B9, B12, and C
Hibiscus
Hawthorn Berry
Olive leaves extract
Garlic
Buchu leaves
Green tea
Juniper berry
UVA ursi
We all pretty much know that we need vitamins, but what about these other ingredients.
And more importantly, how will they fight against tinnitus symptoms?
I looked up each ingredient individually, followed by the phrase 'and tinnitus', and the only ingredients that I actually found any evidence on their effectiveness at helping with tinnitus symptoms were Niacin (Vitamin B3), B12, Hawthorne berry, and Garlic.
The others we either anecdotally mentioned as natural remedies for tinnitus, were specific remedies for specific causes of tinnitus, or not even mentioned at all.
For example, Hawthorne berry was mentioned several times as a natural herb that helps with tinnitus symptoms.
But it only does that by helping with tinnitus that's caused by high or low blood pressure.

Where Can You Buy It?
As far as I can tell from my research, Silencis Pro is only available on their official site, www.SilencisPro.com.
1 Bottle retails at $69 (which includes free shipping), and they do offer discounts for larger orders.
They also feature a 60 day money back guarantee if you're not completely satisfied with your purchase.
The only caveat is that you have to send back the opened / unopened bottles to their Colorado address, as well as fill out the return and refund form that came along with your order.

Recommendation
Too much is unknown about Silencis Pro to make a recommendation. There's not a ton of feedback and testimonials floating around on the internet, and that's a problem when you're trying to find out if it really works.
Some of the ingredients, most notably the B vitamins listed in the supplement, have been shown to help with Tinnitus symptoms.
But a vast majority have NOT, at least not in the traditional sense.
Perhaps they have stumbled upon a REALLY effective formula, the likes that have never been seen before.
Until we get some reviews coming in, we're going to hold off on making any recommendations for this pill.
Have You Used Silencis Pro? Leave Your Review Below!
3 Star User Reviews

1.2 out of 5 Stars (18 Reviews)
Have you used this supplement?
Caryl's Review
I have Menieres Disease with terrible tinnitus. I ordered 2 bottles of Silencis Pro, and did not get any real relief until halfway thru the second bottle. But I am also trying to watch what I eat, as salt, caffeine, and dairy seem to make my tinnitus go out of control. I was having vertigo attacks at first, but since taking the Silencis Pro, I haven't had a one. So I can't really say the Silencis Pro doesn't work, but along with proper eating, it is working for me. I'll try a month without it and see how it goes.

Was this review helpful to you?
12 out of 12 people found this review helpful.
---
Ask A Question
User Questions and Answers
---

Well no one is getting any benefit, so at this point it looks like A SCAM... I BOUGHT IT TOO, AND IT doesn't WORK JUST LIKe Everyone ELSE?? has it helped anyone?? -cyril

I'm beginning to agree with you. I've received an awful lot of feedback from dissatisfied users.- Rob
Was this question helpful to you?
47 out of 48 people found this question helpful.
ASK A NEW QUESTION
---

How long does this product take to start working and will we need to take it indefinitely? -Marty

The product information available online doesn't answer these questions, and I haven't tried it myself. You may need to contact them directly for this information. The customer service number I found on their website is 1 (800) 986-2180.- Rob
Was this question helpful to you?
43 out of 46 people found this question helpful.
ASK A NEW QUESTION
---

Is there a guarantee ? -judy shinnefield

They do offer a 60 day money back guarantee. The only caveat is that you have to send back the opened / unopened bottles to their Colorado address, as well as fill out the return and refund form that came along with your order.- Rob
Was this question helpful to you?
36 out of 38 people found this question helpful.
ASK A NEW QUESTION
---

I have been using Silencis for almost one month. Some days it seems to work - but others, no relief. I want to know if there are any side effects. I'm experiencing muscle aches in my legs and am wondering if this could be related. My aches have started about a week ago. -Bunny

I'm not aware of any side effects with Silencis, but you may want to contact them directly at (800) 986-2180. They may have the information you need.- Rob
Was this question helpful to you?
34 out of 35 people found this question helpful.
ASK A NEW QUESTION
---

just received my Silencis order. There are no instructions. 1.I thought I read twice a day and the bottle says once.2. what vitamins or meds should I NOT take while I try this. 3.? side effects -elaine

They don't really provide detailed information online about how to use it. You can call them at (800) 986-2180 for more information. As far as I know you can continue to take your multivitamin, but when it oms to medications, you should check with your doctor. - Rob
Was this question helpful to you?
32 out of 33 people found this question helpful.
ASK A NEW QUESTION