Sta-Hard Review – Does Sta-Hard Work?
By:
Rob Miller
Fact Checked On: 3-24-2020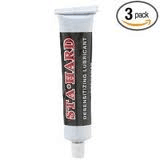 Sta-Hard Overview
Sta-Hard is what is known as a desensitizing cream. Although it's not talked about much, it's really no secret that many men, young and old alike, can run into problems in the area of premature ejaculation. Justified or not, the problem has definitely taken on a negative stigma, and that can lead to a loss of confidence which then leads to even more sexual problems and issues. When you think of it that way, really the most obvious and simple answer is Sta-Hard, or something like it.
Sta-Hard Ingredients and How They Work
Sta-Hard is made by adult toy and sex aid product company, Nasstoys. The official website doesn't list the ingredients in Sta-Hard, but we were able to track that information down through other review and retailer sites. There's really only one active ingredient in Sta-Hard. It's Benzocaine. This is basically the same numbing cream that dentists rub on your gums before giving you that shot of novacaine. It's a topical numbing cream designed to make the area less responsive to the stimulation of touch. The effect is safe and temporary.
Unfortunately, without more direct product information, we don't know if Sta-Hard is edible or if it is compatible for use with condoms.

This is going to be an important part of whether or not it will work for you if you are in a good habit of safe sex or are avoiding pregnancy, so be cautious and do not take any chances. We also don't have specific instructions, but if it works like most desensitizing creams, you rub a small amount on to your penis shortly before sexual activity. And you should make sure to wash your hands when you're done applying Sta-Hard, cause you'll want to retain full feeling in your hands.
Sta-Hard Pros and Cons
Advantages of Sta-Hard
It is a safe, effective, temporary solution for premature ejaculation.
You can use it even without premature ejaculation problems, just to prolong the experience.
It is affordable.
Disadvantages of Sta-Hard
It is unclear whether or not

Sta-Hard

can be used for oral sex.
It is unclear whether or not Sta-Hard can be used with condoms.
There's nearly no official information available.
Where to Buy
You can buy Sta-Hard through a number of online retailers. Th e 1.5 ounce tube sells for about $7. There is no money back guarantee that we're aware of. This would be something you would have to take up with your individual retailer.
Conclusion
Something like Sta-Hard is probably a good thing to have around. You may find someday that you need it. Or you may just want to use it for fun. We don't see that Sta-Hard is necessarily better than any other desensitizing cream, but it is affordable. Just make sure you're aware of any limitations, such as an incompatibility with condoms, before you use it.
I wish that there was a little bit more information readily available about it to give me more peace of mind, but that is to be expected in general with many male sexual enhancers as I am sure you have noticed if you are familiar with others as I am.
Have You Used Sta-Hard? Leave Your Review Below!
Top 3 Premature EjaculationAffiliate Disclosure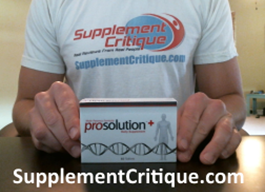 Prosolution + is the ONLY supplement I've reviewed thats been clinically tested to help with premature ejaculation.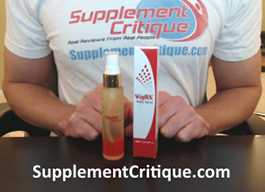 Vigrx Delay spray is a VERY effective premature ejac product for many reasons.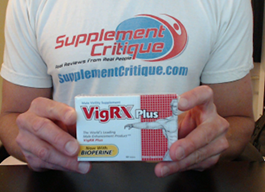 Vigrx Plus was designed to not only help with ED, but also premature ejac. problems.
Ask A Question
User Questions and Answers
No Questions Have Been Answered For This Article.