Staminon Male Enhancement Review
Rob Miller | May 2, 2018
---
Product Reviewed:
Staminon
|
OUT OF 5 | Review by:
Rob Miller
Last Fact Checked On:
---
REVIEWS
QUESTIONS
COMMENTS
---
Home » Male Enhancement » Staminon Male Enhancement Review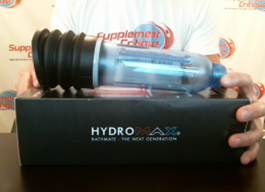 The Bathmate is a proven water-based vacuum pump that can help dramatically increase your size.
There is nothing more disappointing than not being able to sustain an erection and enjoy great sex.  Not only is it embarrassing and humiliating, in many cases, it can be your body's way of telling you that something is wrong.
So when you see an adlike this: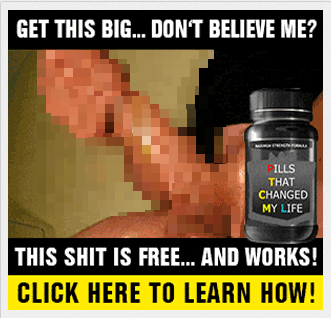 It just might catch your attention.
Whether a hormonal issue or a buildup of plaque in the arteries, erectile dysfunction is becoming a common day plague for men of all ages.  With this problem becoming "normal", a multitude of supplements aim to capture this growing market.
These supplements generally claim to enable longer-lasting erections, improve levels of stamina, and offer a better sex life overall.
Oftentimes, these supplements prey on emotional inadequacies by giving many hope that they will be turned into a beast in the bedroom.  If these supplements worked as advertised, they would be the next best thing to sliced bread, but, most don't offer anything in terms of positive benefits.
We are going to look at Staminon Male Enhancement, yet another one of these supplements and determine if it has any value.

Given the Staminon price, discussed later, this product has to be nothing short of amazing in order to justify the cost!

Will it live up to the hype?
What is Staminon Male Enhancement?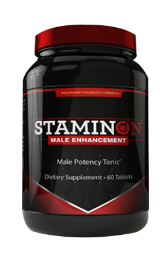 Staminon Male Enhancement is a supplement that claims to improve energy in the bedroom, enable a sustained erection, and improve sex life.  According to the company, " Staminon is the first vital step towards discovering an intense, blissful, powerful sex life."
With the popularity of products like Staminon, there are plenty of scam artist looking to capitalize on the name alone.

Before anything else, avoid falling prey to these fake news websites discussing this product.
Fake Staminon Marketing Strategy

Many marketers have jumped on supplements like Staminon by creating fake articles that make outlandish claims that aren't true.  If you learned about Staminon from a website like, AskMenSex, you may be under the impression that Hugh Hefner, the founder of Playboy, endorsed Staminon Male Enhancement on FOXNews.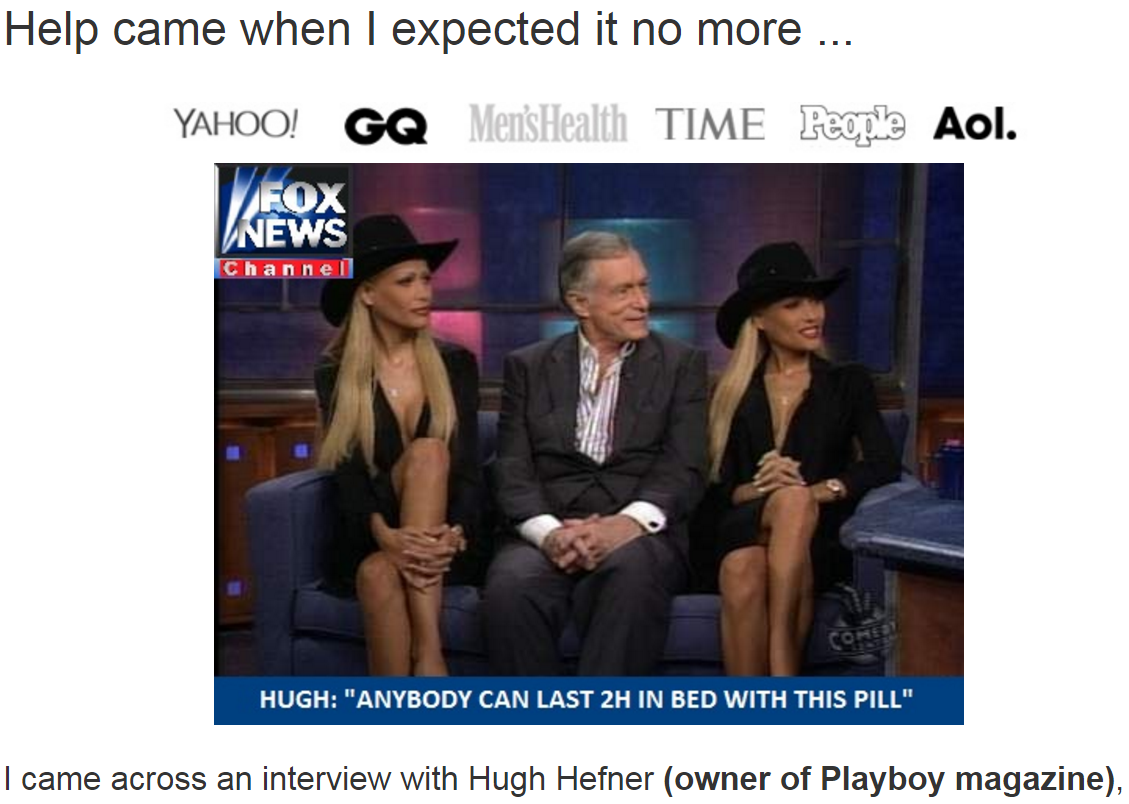 Apparently it was "breaking news" on the CNN website as well.
But wait, so was a similar product I just learned of called Endovex.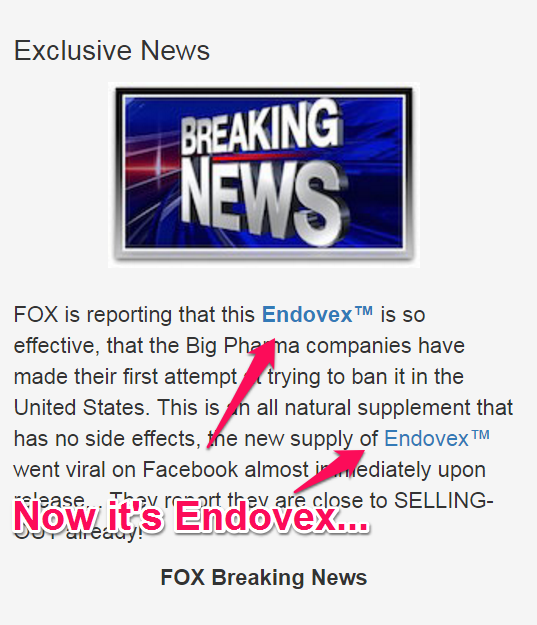 So which one is it, Endovex or Staminon?
When I clicked on the link to this claim, the site simply reloads itself and an annoying pop-up of a monster erection fills my screen, telling me I "qualify for a sample".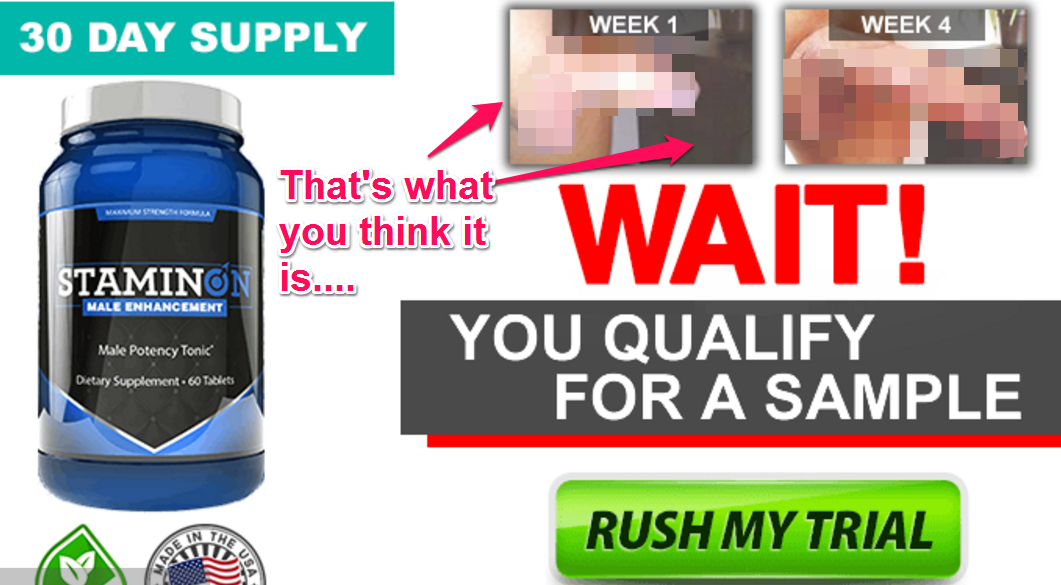 Just imagine being at the library searching for the answer to your bedroom woes and having to deal with a pop up like this.
This fake website also claims that Staminon is being discussed on Yahoo, GQ, Men's Health, Time Magazine, People Magazine, and even AOL.
This fake article then goes on to discuss how this pill resulted in the best sex ever that only continues to get better as the months go by.
Then, they offer the option to "get a free trial today" with a link that simply reloads the original page in order to get people to click on the pop up redirect.
At the end, they claim to have 194 Facebook comments that appear to be Staminon reviews.  However, you guessed it, every link in this section refreshes their website.
At the end of all these comments they have an exclusive news feed that claims that CNN reported on how outstanding this product is.  CNN?  Really?

Ha!
Throughout their entire fake website, every single link refreshes the page to display the pop up to unsuspecting users.

Is there a way to take these websites offline?
The people who should be most concerned with these types of fake news articles are the makers of Staminon.

If their product is at all effective, most would never know it after being turned off by these fake marketers.
How Does Staminon Male Enhancement Work?
Like many of these supplements, Staminon has not been scientifically studied or evaluated by the FDA. This opens the door to potential Staminon side effects that users should be aware of.

On the company website, they link to a number of studies of ingredients that are in their formula that have scientific research, yet don't have any actual studies on the product itself.
One of the three studies they have linked to is a study on ginseng, however, Staminon doesn't contain ginseng.

You wouldn't think it wouldn't be too much work to link to a study on an actual ingredient contained in this product in order backup claims that are made.
Staminon Ingredients

The ingredients in the Staminon Male Enhancement proprietary formula include Horny Goat Weed Leaf Extract, Tongkat Ali Root Extract, Saw Palmetto Fruit Extract, Orchic Substance, Wild Yam Root Extract, Sarsaparilla Root Extract, Nettle Root Extract, and Boron Amino Acid Chelate.
Like many of these male enhancement supplements, the amount of each ingredient and the concentration of extracts are never included, however, the amount contained in the proprietary formula is 742 mg in total.  While a number of the ingredients in this formula have been shown to be effective in regards to increasing free testosterone and improving erection quality, the amounts used in scientific studies is often far greater than the amount contained in these pills.  For instance, including Tongkat Ali Root extract, but not explicitly stating the strength of the extract or the amount contained in a dose is oftentimes a red flag to consumers.  Since many of these ingredients are expensive, most of these companies are capitalizing on name familiarity in order to convince people to buy their product.
Now we will take a look at a few of the ingredients in this formula and go over their positive benefits, while taking note of potential side effects.
Horny Goat Weed Leaf Extract
Horny Goat Weed Leaf extract has been used since ancient history and is a staple in traditional Chinese medicine in order to treat erectile dysfunction.  In one study on rats, Horny Goat Weed extract "may have" the ability to inhibit PDE5, targeting the same pathway that Viagra does.
Horny Goat Weed extract allows an increase in nitric oxide production contributing to vasodilation of the blood vessels.  In addition, Horny Goat Weed extract has been shown to increase testosterone in animal studies.
The active ingredient in Horny Goat Weed extract is Icariin.  In order to achieve the testosterone boosting effect that has been shown in rats, a 200-pound person would need to consume 1,200 mg Icariin, far more than is contained in the Staminon enhancement supplement.
Tongkat Ali Root Extract
Tongkat Ali Root extract has been shown to increase free testosterone levels, but requires a strong extract, generally 100:1 to 200:1. Since Staminon doesn't include their extract strength, we can assume that it is nowhere near this level.
Saw Palmetto Fruit Extract
Saw Palmetto Fruit extract has been believed to increase testosterone levels, but there are a number of studies that show this isn't true.
Orchic Substance
Orchic substance is claimed to increase libido and increase testosterone, but it hasn't been shown to be effective in scientific studies.
Wild Yam Root Extract
There is some research that suggests that Wild Yam Root extract is beneficial to women in menopause, but there are some negative side effects associated with its consumption.
People who really want to take advantage of the ingredients in any of these male enhancement formulas should consider purchasing each ingredient separately in order to make sure that they are consuming adequate dosages that will actually make a difference in their well-being.
How To Use Staminon
Take one capsule in the morning and one at night with food.  Pregnant or nursing mothers, children under the age of 18, and those with a medical condition should consult with their physician before consuming this supplement.
Staminon Side Effects
While most of the ingredients contained in Staminon are relatively safe, Saw Palmetto has been noted to cause dizziness, headache, vomiting, and constipation in some individuals.
Horny Goat Weed extract has been shown to interact with high blood pressure medication and anticoagulants.
Wild Yam Extract has been shown to cause fibrosis in high dosages and even typical dosages haven't been shown to be safe.
Anyone who is worried about the Staminon side effects should consult with their doctor before taking this supplement.
Where To Buy

Staminon Male Enhancement is only available online and costs $61.74 for 1 bottle, a one month supply.Like many of these supplements, they offer a trial period that requires users to contact the company directly in order to avoid being charged.
Staminon offers the classic free trial scam that no one should believe is actually free at this point.

In order to receive a "free" bottle, individuals can pay $6.97 for shipping and handling, but after 14 days, users will be charged full price.
In addition, a credit card will be charged every month and a new bottle will be shipped.Welcome to the auto ship program.
In order to cancel before the 14-day trial period or cancel auto ship, users will have to call the company directly at 1-877-744-3406.
The fun doesn't stop there!

Users will also receive 4 magazine subscriptions that are free for 3 months, but are then charged on a monthly basis.

Again, you will have to call the company in order to cancel these magazine subscriptions.
This product comes with a 30-day refund policy so call 1-877-744-3406 in order to take advantage of it, if you have already purchased this product.
Overall, the full Staminon price has been reported to be as high as $123.47 every month when everything is considered.
Conclusion
The situation is almost always the same with all of these supplements.  Since it is nearly impossible to find any real Staminon reviews, we can determine that this product isn't as effective as it claims to be.  The high Staminon price, free trial scam, enrollment into auto ship, and up sell tactics designed to sell magazines is intended to take as much money from users in as short of time as possible.
While some of the ingredients in the Staminon formula have been shown to be effective in scientific studies, there is nowhere near the amount of these active ingredients in the formula itself.  Anyone looking to try Horny Goat Weed Leaf extract and Tongkat Ali Root extract should search for a reputable supplier in order to take advantage of these substances before resorting to Staminon Male Enhancement.
Have You Used Staminon Male Enhancement?Leave Your Review Below!
Our #1 Choice For Male Enhancement – Vigrx Plus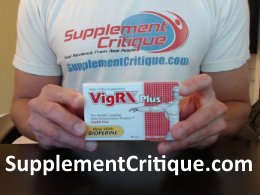 We have personally tested over 100 different male enhancement supplements, and Vigrx Plus stands out as the most effective in terms of results and customer reviews.  Not only is Vigrx Plus designed to help boost overall stamina and libido, but it's also the only product in its category to be clinically studied and PROVEN to work.
Click Here to read more about my specific results with Vigrx Plus
Want To REALLY Get Bigger?

Click Here To See Products That WORK!
Ask A Question
User Questions and Answers
No Questions Have Been Answered For This Article.