Stendra Review – New Prescription Alternative?
By:
Rob Miller

Stendra Overview
Usually on this site, we review natural and herbal products available without the need for a visit to the doctor or a prescription.

Today, we're veering a little off course to talk about Stendra, a new prescription drug coming out.

It is billed as being an all natural alternative to Viagra, and of course it touts benefits unique to itself.

It is slated to come out for the general market at the end of 2013, but these things often encounter some bumps on the way out the door.
Stendra is far enough along in the coming-to-market process, however, that we can safely assume it will be available at some point.

Since this is the case, and it's something a little new, we thought we should give it a mention.
Stendra Ingredients and How They Work
The primary active ingredient in Stendra is Avanafil, and it is used to treat erectile dysfunction. It doesn't give you energy.

It doesn't increase your sexual thoughts.

It simply improves and increases the flow of blood to your penis during arousal.

This, of course, facilitates better erections.
Avanafil is a PDE5 inhibitor, a lot like the active ingredient in Viagra.

What PDE5 inhibitors do is block the action of phosphodiesterase, which would neutralize the effect of nitric oxide, which relaxes the smooth muscle walls of blood vessels bringing blood to the penis during arousal.
The exciting news about Stendrais that clinical trials have shown it to work faster than other PDE5 inhibitors.

The figure they're putting out is 15 minutes.
Stendra Side Effects
In clinical studies, Stendra has shown all the same side effects you get from other PDE5 inhibitors.

Headaches, nausea, dizziness, and blurred vision are among them.

These side effects are relatively rare, but they do occur.

And of course, you cannot take Stendra if you take nitrates.
Stendra Pros and Cons
It's not a bad idea to weigh in on the pros and cons before Stendra comes out, so you'll know what to do when you have the opportunity to use it.
Advantages of Stendra
It can correct problems associated with erectile dysfunction.
It's bee clinically studied.
The findings are quite positive.

Most subjects find it to work, and only a very few chose to discontinue use due to side effects.
It's fast acting.
Disadvantages of Stendra
You'll need a prescription to get it.
It may or may not be covered by your insurance.
It may cause uncomfortable side effects.
You can't mix Stendra with some other medications, namely nitrates.
It's not yet available.
Where to Buy
At this time, Stendra is not yet available.
Conclusion
At this point, it looks like Stendra may turn out to be a viable alternative to Viagra.

We don't know the price point yet, so we don't know if it'll offer an advantage there.

We would certainly recommend that if erectile dysfunction is an issue, you talk to your doctor about prescribing Stendra when it's ready.
Have You Used Stendra?

Leave Your Review Below!
Top 3 Male EnhancementAffiliate Disclosure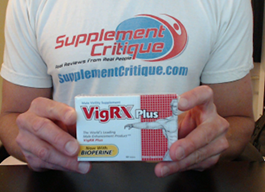 Out of the 100+ male enhancement products Ive tried, Vigrx Plus was the best.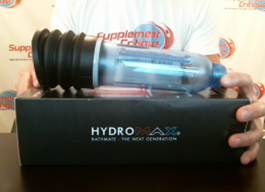 The Bathmate is a proven water-based vacuum pump that can help dramatically increase your size.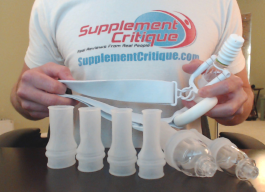 Phallosan Forte is a GREAT option for those looking to grow both length AND girth, permanently.
Honorable Mention/Inexpensive Alternative:Magnum Rings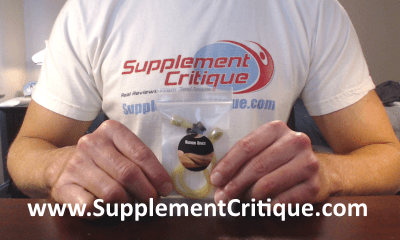 Magnum Rings are a VERY affordable option to getting both girth and length gains, at a fraction of the price of the Bathmate or Phallosan Forte.
Click Here to see our full Magnum Rings review.
All User Reviews

1.0 out of 5 Stars (1 Reviews)
Have you used this supplement?
OK for under 45.
By
Jake

,
Sep 27, 2018


In Short:

I would recommend this to a friend.
After years of supplements and pharmaceuticals I wanted one that could be taken with food or after a meal, Stendra looked to be it. A few words about my testing process. When I take something for the first time, I take a less than prescribed small dose in the event I have an allergic reaction or simply don't tolerate it well. I space my tests several days apart, three or four days to ensure nothing else is in my body and the only effect will be that of the medication or supplement I'm testing. My ED is not severe, but to get and maintain an erection capable of penetration I'm a lot better with meds than without. As men age erection problems increase. We get erections, they will be more firm than flaccid, and maybe firm enough for masturbation, but not firm enough to penetrate. If my erection is firm enough for penetration, it may not be sustainable throughout a sexual encounter. I have taken enough sex enhancers that DON'T work, I test by masturbation the first time I try them. If I'm with the little woman and something doesn't work there's no use both of us being disappointed. On the morning of the test, I wait for what little morning wood effect I have to pass. Using a stopwatch I stimulate myself to erection noting how long it takes to get erect BEFORE taking anything. Then I time myself using the same method after I take the supplement or another sex enhancer, that way I get a before and after difference with and without a sexual enhancement. Usually, it takes a full minute longer to stimulate my penis to full erection without a sex enhancement product. Much of the time my erection will be hard, but not hard enough for penetration. Without a sex enhancer my erections may be firm enough for masturbation, but not intercourse. I tested Stendra in my early sixties, July and August of 2013 using three 50 mg tablets free from my doctor, and a prescription for three more 200 mg tablets at a cost of $135.00. Expensive, but possibly useful I thought if they work as fast as claimed and can be taken after a meal. After supper I took the first 50 mg pill. I stimulated myself from flaccid to full in 90 seconds. It took two and a half minutes before Stendra, so it did work faster. After taking the 50 mg pill I felt the effect in my penis in 23 minutes, but it was nowhere near as hard as it needed to be. Three days later I took 100 mg after supper with improved, but not satisfactory results. Another four days went by and this time I took 200 mg during the day on an empty stomach. I felt the effect in my penis in 23 minutes, at the end of that 23 minutes I stimulated myself from flaccid to full in 90 seconds. Note: Flaccid to full, not fully erect. My penis would have been firm enough for masturbation, but not penetration, even if I could get it inside with the stuffing technique I would not have been able to maintain an erection capable of her orgasm or mine. One final test and I would know; the first two tests had not been successful. For the final test I did not eat all day, only liquids and no fat whatever. At 2 o'clock I took 200 mg of Stendra with water. Stopwatch clicking the Stendra made it to penis in 11 minutes. I gave it another four and started stimulation at 2:15. I went from flaccid to full in another 67 seconds. But that's flaccid to full, not fully erect. My penis was somewhat more easily stimulated and sexually responsive but still not hard. My best six was full, enormous compared to its usual state, but it just wasn't hard. It reminded me of an old fashioned canvas water hose, full but floppy. The thing was full, twice the size as it is ordinarily, but it just wasn't hard! Since I get better results from less expensive supplements and medications, I'm going to stick with that. My own erectile difficulty is not severe, but it has become worse since my mid 30's. Once the supplements and pharmaceuticals were enhancers, now for sustainable sex they're necessary. The advantages are that you can take Stendra after a meal and have moderate success, it also works fairly rapidly. My guess is, and it's really more a scientific stab in the dark, that Stendra would work alright for a man under 45. I could feel it working, and in a reasonable time, but stimulating my sometimes erect penis for the duration did not give me a full erection, only a thick floppy firehose. I did feel the effects in a reasonable time very near and even slightly less time than the manufacturer allowed. People are different, I have younger friends who get by fine on supplements alone. If you're under 45 Stendra may work for you. If you're older it may not.

Was this review helpful to you?

---
Want To REALLY Get Bigger?

Click Here To See Products That WORK!
Ask A Question
User Questions and Answers
---

How much sure stendra work my doctor prescribed me 100mg -jerome telffort

I haven't tried it. You'll have to let us know how it works for you.- Rob
Was this question helpful to you?

ASK A NEW QUESTION