Stendra Review – New Prescription Alternative?
By:
Rob Miller

Stendra Overview
Usually on this site, we review natural and herbal products available without the need for a visit to the doctor or a prescription.

Today, we're veering a little off course to talk about Stendra, a new prescription drug coming out.

It is billed as being an all natural alternative to Viagra, and of course it touts benefits unique to itself.

It is slated to come out for the general market at the end of 2013, but these things often encounter some bumps on the way out the door.
Stendra is far enough along in the coming-to-market process, however, that we can safely assume it will be available at some point.

Since this is the case, and it's something a little new, we thought we should give it a mention.
Stendra Ingredients and How They Work
The primary active ingredient in Stendra is Avanafil, and it is used to treat erectile dysfunction. It doesn't give you energy.

It doesn't increase your sexual thoughts.

It simply improves and increases the flow of blood to your penis during arousal.

This, of course, facilitates better erections.
Avanafil is a PDE5 inhibitor, a lot like the active ingredient in Viagra.

What PDE5 inhibitors do is block the action of phosphodiesterase, which would neutralize the effect of nitric oxide, which relaxes the smooth muscle walls of blood vessels bringing blood to the penis during arousal.
The exciting news about Stendrais that clinical trials have shown it to work faster than other PDE5 inhibitors.

The figure they're putting out is 15 minutes.
Stendra Side Effects
In clinical studies, Stendra has shown all the same side effects you get from other PDE5 inhibitors.

Headaches, nausea, dizziness, and blurred vision are among them.

These side effects are relatively rare, but they do occur.

And of course, you cannot take Stendra if you take nitrates.
Stendra Pros and Cons
It's not a bad idea to weigh in on the pros and cons before Stendra comes out, so you'll know what to do when you have the opportunity to use it.
Advantages of Stendra
It can correct problems associated with erectile dysfunction.
It's bee clinically studied.
The findings are quite positive.

Most subjects find it to work, and only a very few chose to discontinue use due to side effects.
It's fast acting.
Disadvantages of Stendra
You'll need a prescription to get it.
It may or may not be covered by your insurance.
It may cause uncomfortable side effects.
You can't mix Stendra with some other medications, namely nitrates.
It's not yet available.
Where to Buy
At this time, Stendra is not yet available.
Conclusion
At this point, it looks like Stendra may turn out to be a viable alternative to Viagra.

We don't know the price point yet, so we don't know if it'll offer an advantage there.

We would certainly recommend that if erectile dysfunction is an issue, you talk to your doctor about prescribing Stendra when it's ready.
Have You Used Stendra?

Leave Your Review Below!
Top 3 Male EnhancementAffiliate Disclosure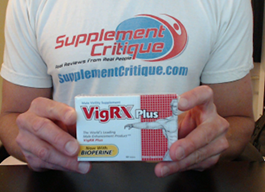 Out of the 100+ male enhancement products Ive tried, Vigrx Plus was the best.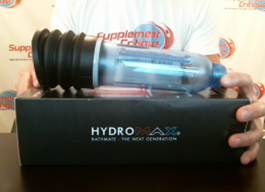 The Bathmate is a proven water-based vacuum pump that can help dramatically increase your size.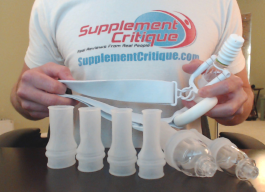 Phallosan Forte is a GREAT option for those looking to grow both length AND girth, permanently.
Honorable Mention/Inexpensive Alternative:Magnum Rings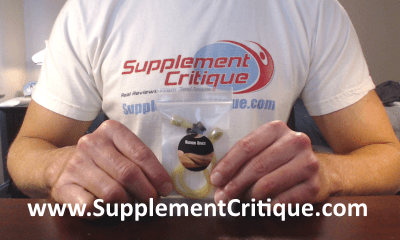 Magnum Rings are a VERY affordable option to getting both girth and length gains, at a fraction of the price of the Bathmate or Phallosan Forte.
Click Here to see our full Magnum Rings review.
2 Star User Reviews

1.0 out of 5 Stars (1 Reviews)
Have you used this supplement?
There Are no 2 Star User Reviews
Want To REALLY Get Bigger?

Click Here To See Products That WORK!
Ask A Question
User Questions and Answers
---

How much sure stendra work my doctor prescribed me 100mg -jerome telffort

I haven't tried it. You'll have to let us know how it works for you.- Rob
Was this question helpful to you?

ASK A NEW QUESTION