Super Test Review – Worth the Price?
By:
Rob Miller
Fact Checked On: 6-8-2013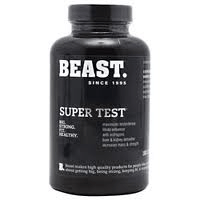 Super Test Overview
Super Test, from Beast Sports Nutrition, claims to be more than just a testosterone booster.

It also decreases the transformation of testosterone to estrogen, detoxifies your liver and kidney, increases your muscle mass and strength, and enhances your libido. The idea behind it is the same as with all Beast Sports Nutrition supplements – to help your body maintain a level of health and fitness.
Age can drop your testosterone levels dramatically. If you want real gains, you need something to lift and support those levels. Beast also notes that guys who want a testosterone edge are usually looking for more than just more test. They need nitric oxide to help build muscle, they need energy, and they need to keep their systems and organs clean. That's what drives the Super Testformula.
Super Test Ingredients and How They Work
The Super Test formula includes several complexes designed to work together for the benefit of your entire system so you can perform at your best on several levels:
Anabolic Testosterone Support Complex – This proprietary complex contains a healthy dose of Tribulus Terrestris, some Ashwaganda Root Extract, Fenugreek, and Tongkat Ali among other things to boost the production of testosterone in the testes.
Nitric Oxide Support Complex – Made from 4 different forms of Arginine, this complex acts as a precursor for Nitric Oxide, which increases muscle size and strength.
Estrogen Control Factors – Stand in the way of testosterone converting into estrogen. This is important with any testosterone increase to prevent a negation of the effect.
Liver and Kidney Detoxification Support – Made of Milk Thistle and Cranberry extracts, this complex keeps your overworked kidneys and liver clean and functioning at their highest levels.
DHT Control Factors – This one makes sure your DHT levels are in proper balance with free testosterone and estrogen.
The formula also includes Vitamin B6, Magnesium, and Zinc to bolster overall healthy immune functioning as well as supporting prostate health.
The recommended dose is 3-4 capsules twice per day with meals. You should cycle on for 8 weeks, then off for 4.
Super Test Pros and Cons
Advantages of Super Test
It boosts strength, performance, and health directly as well as boosting testosterone.
There are some quite favorable Super Test reviews from guys who've gotten real success out of this product.
Super Test enjoys pretty wide availability.
Disadvantages of Super Test
It can be expensive.
There is no money back guarantee.
You have to take 6 capsules per day.
Where to Buy
There are numerous online sources for Super Test. At the Beast website, you'll pay $84.95 for a 180-count bottle. That'll last you between 22 and 30 days depending on whether you take 3 or 4 capsules at a time. Most other retailers sell the same 180-count bottle for half that price so make sure you're getting the best deal you can.
Conclusion
Judging by the ingredients and reviews, Super Test is a good product. The only real drawback we see is the price. If you can buy it in the $40 range and make it last a full month without minimizing effectiveness, then that's not so bad. But if you're paying $80 for 22 days worth of supplementation, that decreases the value rating quite a bit.
Have You Used Super Test? Leave Your Review Below!
Top 3 Testosterone BoostersAffiliate Disclosure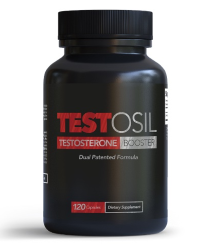 Testosil is the most effective testosterone boosting supplement on the market that I've tested.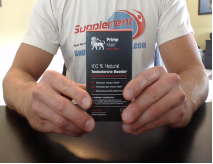 Prime Male is another very effective testosterone booster that uses clinically proven ingredients.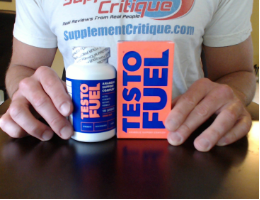 Testofuel is a VERY popular testosterone booster that contains ingredients to help older men.
Check Out My Top Choice For T Boosters - Testofuel

Click Here To Read My Review
Ask A Question
User Questions and Answers
No Questions Have Been Answered For This Article.