Axis-HT Review – Better than the Rest?
By:
Rob Miller
Fact Checked On: 6-8-2013
Axis-HT Overview
BSN claims to be a "world leader in cutting edge physique and performance products". They make dietary supplements for serious bodybuilders. Their natural testosterone booster product is called Axis-HT, and it's available to any male, 18 years or older, who has a desire to raise his testosterone levels for better muscle to fat ratios, stronger performance, and a more pleasing sex life.
There is no actual testosterone, synthetic or otherwise, in Axis-HT. Instead, it contains ingredients that support the production and release of higher levels of testosterone naturally in your body. Whatever the reason for your t-level drop, whether it be age, stress, or anything else, Axis-HT believes it can reverse the situation and bring your levels back up into normal range. We think it's important to note here, Axis-HT doesn't claim you'll have freakish levels and gains. Just that you'll increase within normal range.
Axis-HT Ingredients and How They Work
The ingredients in Axis-HT are fairly standard for natural testosterone boosters:
Zinc and Magnesium are both necessary for healthy body function, particularly when it comes to producing testosterone. If you've got a deficiency in either of these, you'll be fighting an uphill battle.
Tribulus Terrestris stimulates the pituitary gland to produce more luteinizing hormone which in turn signals the testes to produce testosterone.
GF5 contains naturally occurring growth factors that can contribute to strength and a better body composition.
Eurycoma Longifolia is another herbal ingredient known to have a positive effect on testosterone levels.
Coleus Forskolin helps keep testosterone free by binding with molecules that would otherwise bond with testosterone.
The recommended dose is 2 tablets 3 times per day. That means a 120-tab bottle will last 20 days. They ask that you use Axis-HT for at least 6 weeks to give it a good test to see if it works. It is also stated on the label that you should use it for 12 weeks then cycle off for at least 4 weeks.
Axis-HT Pros and Cons
Advantages of Axis-HT
There are tons of positive Axis-HT reviews to be found online.
It's available online and in stores.
It can improve muscle performance, sexual performance, and energy.
Disadvantages of Axis-HT
The money-back guarantee doesn't apply to opened bottles.
Some reviewers say it hasn't worked for them.
A bottle only lasts 20 days.
Where to Buy
You can get Axis-HT online and at GNC stores. The price of a 120 count bottle (lasting 20 days) ranges between $40 and $45. So a 12 week cycle would cost about $160 to $180. The company doesn't offer a satisfaction guarantee, so you should bring that up with your retailer when you buy.
Conclusion
When it comes to natural testosterone boosting supplements, most of them seem to have similar ingredients, and the real trick is just finding one that works for you. BSN is a trusted company with good products. While Axis-HTmay not work for everyone, there's reason to believe it could work for you. The only problem is that the lack of a satisfaction guarantee makes it a bit of a risk to try. Given that there are others that do come with that guarantee, we'd suggest you try one of them before turning to Axis-HT.
Have You Used Axis-HT? Leave Your Review Below!
Top 3 Testosterone BoostersAffiliate Disclosure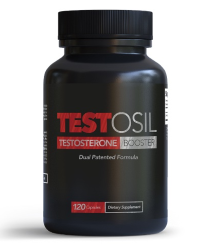 Testosil is the most effective testosterone boosting supplement on the market that I've tested.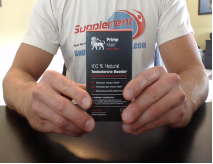 Prime Male is another very effective testosterone booster that uses clinically proven ingredients.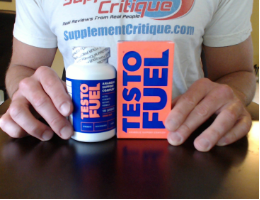 Testofuel is a VERY popular testosterone booster that contains ingredients to help older men.
Check Out My Top Choice For T Boosters - Testofuel

Click Here To Read My Review
Ask A Question
User Questions and Answers
No Questions Have Been Answered For This Article.