T-Bomb II Review – Should You Use It?
By:
Rob Miller
Fact Checked On: 6-8-2013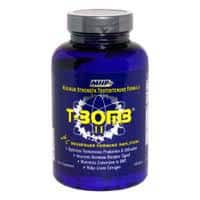 T-Bomb II Overview
Maximum Human Performance (MHP) has been making and distributing health, fitness, and bodybuilding supplements for more than a decade. T-Bomb II is their no-holds-barred natural testosterone booster, and it claims to be turning ordinary bodybuilders into anabolic machines. Employing the concept of "True Testosterone Support", T-Bomb II not only increases your body's own natural testosterone producing capacity, but it also balances the other involved hormones to achieve the perfect balance for maximum muscular and performance effect.
Turns out it's not just all about testosterone after all. T-Bomb II increases testosterone and inhibits its conversion to estrogen. With this proper balance, there's nothing to interrupt the all-important communication between the testosterone and your muscles, and you'll get:
Increased muscle mass and strength
Better fat mobilization
More efficient protein synthesis
Improved muscle glycogen synthesis
Better Sexual Health
T-Bomb II Ingredients and How They Work
T-Bomb II contains minerals like Zinc, Copper, and Magnesium, and what they call the Five Phase Hormone Optimizing Blend, which consists of Tribulus Terrestris, Fenugreek Extract, Tongkat Ali, Red Clover Extract, Avena Sativa, Saw Palmetto.
The Five Phases that T-Bomb II takes you through are:
Support for Natural Testosterone Production by promoting healthy pituitary function so more luteinizing hormone is produced, triggering the release of more testosterone.
Increases Free Testosterone by reducing Sex Hormone Binding Globulin (SHBG) levels. These proteins bind to testosterone, rendering it useless. Less SHBG means more testosterone freely flowing through the body.
Reduces Conversion of Testosterone to Estrogen by including aromatase inhibitors.
Blocks Estrogen Receptors making sure that estrogen doesn't attach to receptors so it can't do its damage like adding fat and decreasing muscle mass.
Lowers Conversion of Testosterone to DHT which leaves more receptors open for testosterone.
The recommended dose is 3 tablets in the morning and 3 tablets again in the evening.
T-Bomb II Pros and Cons
You can find both good and bad in almost everything. Making a quick list of each is a good, quick way to help make a better decision about which product to use.

It's reasonable priced.
Advantages of T-Bomb II
It works to maximize hormonal advantage on several levels.
There are plenty of positive T-Bomb II reviews from customers who've had a level of success.
Disadvantages of T-Bomb II
Some reviewers mention an increase in aggression when taking T-Bomb II.
We found no money-back guarantee.
Where to Buy
You can find T-Bomb II online at the MHP website and lots of other online supplement retailer sites. A 28 day supply retails for anywhere from about $35 to $55, so you'll definitely want to shop around.We were unable to find any information regarding a manufacturer money-back guarantee, so that would be something you'd have to take up with your particular source.
Conclusion
In the end, we think T-Bomb IIis a pretty run of the mill testosterone booster. Different formulas work for different guys, so this might work for you. But we don't really see anything special about T-Bomb II that would make us feel the need to recommend it in particular.
Have You Used T-Bomb II? Leave Your Review Below!
Top 3 Testosterone BoostersAffiliate Disclosure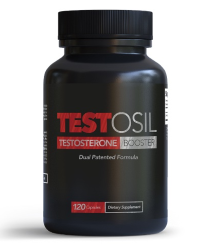 Testosil is the most effective testosterone boosting supplement on the market that I've tested.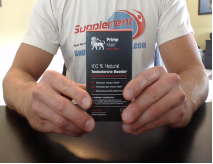 Prime Male is another very effective testosterone booster that uses clinically proven ingredients.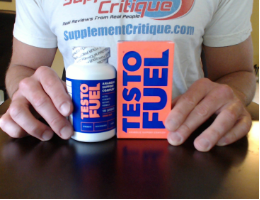 Testofuel is a VERY popular testosterone booster that contains ingredients to help older men.
Check Out My Top Choice For T Boosters - Testofuel

Click Here To Read My Review
Ask A Question
User Questions and Answers
No Questions Have Been Answered For This Article.