Svelte Slimming Spray Review – Does It Work?
By:
Rob Miller
Fact Checked On: 4-5-2018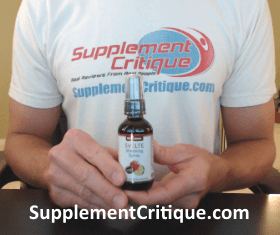 Most of the fat burners on the market these days come in the form of capsules or tablets.

You'll also find some powders and meal replacement shakes to help with your efforts as well.

But there's one more delivery mechanism you may not have seen before.
Svelte Slimming Sprayis a weight loss spray that comes in the form of a liquid in a spray bottle.

Simply carry it wherever you go, spray it in your mouth, and watch the pounds melt off of you.

Okay, well maybe it's not quite that simple.

But it's a novel idea, so we decided to take a look.
Svelte Slimming Spray Benefits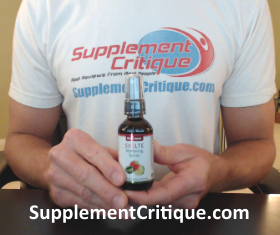 Like most other products, Svelte Slimming Spray promises to burn fat, provide energy, and suppress your appetite, all of which would be a help to you in reaching your weight loss and fitness goals.

It comes from BioticZone, a New Jersey company that makes several healthy lifestyle products, and it's biggest draw is that it's a tasty, convenient way to get the extra weight loss help you want.
Svelte Slimming Spray Ingredients
The Svelte Slimming Spray formula uses most of today's popular weight loss supplement ingredients, including:
Garcinia Cambogia which has been all the rage for a couple years now for it's ability to boost metabolism, curb appetite, and prevent new fat storage.
Green Coffee Bean which provides both energy and fat burning.
Raspberry Ketones which helps to break down stored fat.
5-HTP which improves mood (reducing emotional eating cravings and providing motivation).
Green Tea Extract which contains powerful fat burners and antioxidants
Vitamins A, B, and D for energy and overall improved health.
Biotin which may help increase metabolism.
Chromium Picolinate which helps the body better digest carbohydrates and also helps keep bad cholesterol in check.
Here's a photo of the label: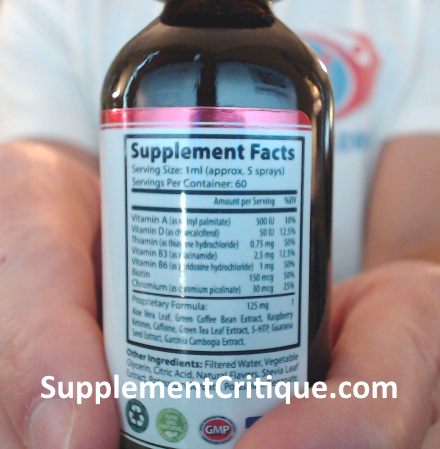 How To Use Svelte Slimming Spray
The nice thing about Svelte Slimming Sprayis how convenient it is. It comes in a little spray bottle. The dose is 5 sprays twice a day.

It's sweetened with Stevia so it's calorie-free.

Some of the feedback I've seen is that the taste is a little strong, so you may want to have some water handy when you're using it.
Svelte Slimming Spray Pros and Cons
Advantages of Svelte Slimming Spray
It's easy and convenient to use, especially if you don't like to take pills.
It's provides energy and a little mood elevation.
Most reviewers say it provides some degree of appetite suppression.
Disadvantages of Svelte Slimming Spray
Svelte Slimming Spray reviews tend to be lukewarm.

They say it works to an extent but not particularly well.
The taste is a little strong.
Where to Buy
You can purchase Svelte Slimming Spray through the BioticZone website and a couple other supplement retail websites.

As far as I can tell, it's not available in stores.

A bottle is expected to last a month and costs $19.95. I've seen it as low as $9.95, so definitely shop around.
Conclusion
Svelte Slimming Spray is pretty inexpensive, and according to the feedback I've seen, is somewhat effective.I wouldn't say it's groundbreaking or that it's what you should use to prepare for a competition, but if you're wanting to drop a few pounds, and willing to do the work, Svelte Slimming Spray can probably provide some help.
Have You Used Svelte Slimming Spray?

Leave Your Review Below!
Top 3 Fat BurnersAffiliate Disclosure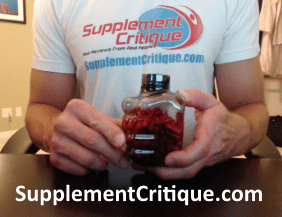 Instant Knockout is actually a new fat burning supplement I just came across, and got great results.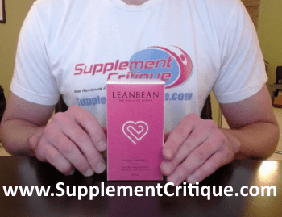 LeanBean Female Fat Burner is the BEST fat burner for women we\'ve ever tested.

Read our review here.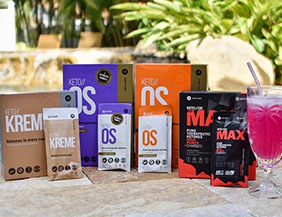 Biohacks your body into instant ketosis to burn fat instead of carbs.

Weight loss, energy, focus, anti-inflammatory, anti-aging.
Ask A Question
User Questions and Answers
No Questions Have Been Answered For This Article.