Tadacip Review – Worth a Trip to the Doctor?
By:
Rob Miller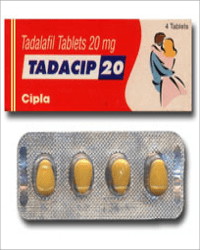 Tadacip Overview
By far, most of the male enhancements we talk about here are over-the-counter herbal supplements. But every once in a while, we like to shake things up. That's why we decided to do a write up about Tadacip. It's the generic form of Cialis, and some say it's even better than its brand name counterpart.
They call Tadacip "the weekender" because it works fast and lasts up to 36 hours. There's nothing about it that'll increase your libido or give you more stamina and energy like you'll find in the herbal supplements, but its erection improving abilities are more direct and consistent.
Tadacip Ingredients and How They Work
The active component of Tadacip is called Tadalafil. It's a PDE5 Inhibitor. PDE5 is an enzyme that blocks the action of the an chemical released during arousal. This chemical (cGMP) causes the blood vessels in the penis to relax and open up, allowing blood to rush in. PDE5 blocks cGMP, so the blood vessels don't dilate and the blood can't flow in. Tadacipblocks the PDE5, allowing the cGMP to function as it should.
You should take Tadacipabout half an hour before a planned sexual experience, and it can last up to 36 hours. Again, Tadacip does not do anything to increase your sex drive. It simply and directly helps you get and maintain a firm, hard erection.
Tadacip Side Effects
One of the problems with prescription erectile dysfunction medications, including Tadacip, is that they can have several side effects, some mild and some much more severe.
The mild ones include:
Headaches
Flushing
Blurred vision
The more serious ones involve contraindications with certain other medications, primarily nitrates. The combination can lead to a serious drop in blood pressure that can lead to a heart attack or stroke.
Tadacip Pros and Cons
Advantages of Tadacip
It's effective at improving erectile funciton.
It can last up to 36 hours.
Disadvantages of Tadacip
It requires a prescription.
It can cause side effects.
Where to Buy
If you're interested in using Tadacip, you should speak to your doctor. Together, the two of you can decide whether or not it's the appropriate course of action.
Conclusion
Tadacip can be a very effective means of combating erectile dysfunction for anyone, as long as you and your doctor agree that it's safe. There are supposedly online sources where you can get it without a prescription, but we would advise against it. If you don't want to consult a doctor, you should go with an herbal supplement that doesn't require that you do.
Have You Used Tadacip? Leave Your Review Below!
Top 3 Male EnhancementAffiliate Disclosure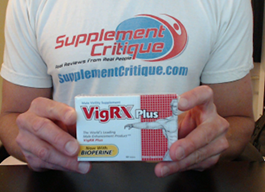 Out of the 100+ male enhancement products Ive tried, Vigrx Plus was the best.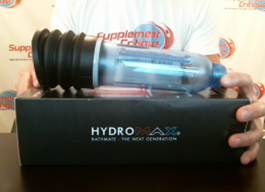 The Bathmate is a proven water-based vacuum pump that can help dramatically increase your size.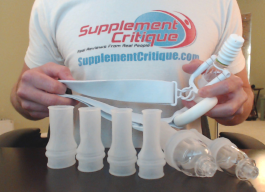 Phallosan Forte is a GREAT option for those looking to grow both length AND girth, permanently.
Honorable Mention/Inexpensive Alternative:Magnum Rings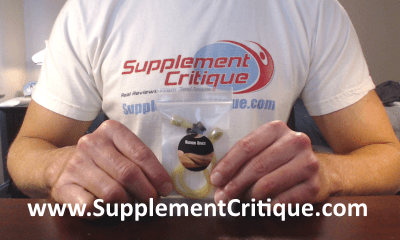 Magnum Rings are a VERY affordable option to getting both girth and length gains, at a fraction of the price of the Bathmate or Phallosan Forte.
Click Here to see our full Magnum Rings review.
User Reviews

5.0 out of 5 Stars (1 Reviews)
Have you used this supplement?
It's Great!!!
By
Jasper

,
Feb 19, 2019


In Short:

I would recommend this to a friend.
My experience with Tadacip is not much different than what the SupplementCritique review says. It is an Indian, as in India Indian, generic of Cialis.

The active ingredient being tadalafil. It's made by Cipla, a ginormous Indian drug maker whose origins date to the 1930's, hence the name, "Tadacip." It's a combination of the active ingredient and it's manufacturer, tadalafil and Cipla.

Tadacip is easily obtained with a prescription for Cialis or tadalafil, just tell your urologist what you have in mind and he'll likely write up a 'script for you. It comes in 5, 10, & 20 mg tablets. Chewable tadalafil is also available, but as far as I know is not sold under the name Tadacip. Some pharmacies will charge the same amount for a 5 mg pill as a 20, some don't, so best to ask first.

I have used other brands and forms of tadalafil for several years now and Tadacip is definitely effective. For a first time I do advise taking a lower dose, no more than 10 milligrams on an empty stomach, take it with a caffeine free drink.

Do not, definitely do not eat grapefruit or drink grapefruit juice within 24 hours of taking Tadacip or any other PDE5 inhibitor. You will be able to determine not only if Tadacip works for you, but how well.

There is a small minority of men for whom Tadacip or other tadalafil preparations do not work. Tadacip will probably start working for you within twenty to forty-five minutes after taking it.

It does for me, my penis becomes fully erect within five minutes, usually two to three, after initial stimulation whatever the source. Once you learn the best dose for you, you can get the 10 mg if that's all you need or choose to get the 20's and cut them, get 10's and take two.

Whatever you do just be certain not to take more than 20 mgs in 24 hours. Chat with your doctor get a prescription and go for it. Tadacip is among my old reliable go to penis pills.

That said, my erection is not quite as firm as on sildenafil, but I can still get the job done.

The effect does last a little longer so you will need to compare and contrast your own results with both sildenafil and tadalafil in their various forms. An advantage I found is that while Tadacip may be only slightly less strong than brand name Cialis, the side effects are not as much either. I did not experience any headaches or visual problems with either.

If you're looking for a form of tadalafil with fewer or less intense side effects than brand name Cialis, Tadacip is worth a try. For sex my own experience was that I lasted longer after intromission than usual.

Keep in mind gents that few of us last longer than five minutes after intromission. Those figures are based on multiple surveys beyond the scope of this review.

Run it through the web on your own. My own time after intromission is usually longer, and tadalafil including but not limited to Tadacip extends even that.

After 20 mgs of brand name Cialis sometime during the next day I often became abnormally tired.

Tadacip did not cause this, which I why I prefer Tadacip. An additional benefit of tadalafil as opposed to other PDE5 inhibitors is that tadalafil has been approved by the FDA not only for erectile dysfunction, but for BPH, benign prostate hyperplasia, and prostate health in general.

This is a double benefit for those of us over 45. My own prostate is 1000% better after years of using tadalafil. Tadacip is a great product and most certainly worth a trip to the doctor.

Was this review helpful to you?

---
Want To REALLY Get Bigger?

Click Here To See Products That WORK!
Ask A Question
User Questions and Answers
No Questions Have Been Answered For This Article.