Tenga Flip Zero Review
By:
Rob Miller
Fact Checked On: 3-15-2021
I recently stumbled across the most peculiar sex toy for men. Seriously, its space-age design is akin to what you'd find in Elon Musk's portfolio of inventions.

You gotta see this thing.
It's called the Tenga Flip Zero, and it's a male masturbator.
Yup, if you haven't heard, women have vibrators and dudes have "masturbators." (Oh, the company we keep.)
Anyhow, Tenga brings the real deal with this one… and it seems to be light-years ahead of its competition in both form and function.
At least, that was my first impression of the device.
But does it really work like everyone says it does? And if so, is it worth the money?

Or… are there more pleasure-inducing devices in which to invest your sex-toy-fund?
I'm gonna answer all of your burning questions about the Tenga Flip Zero in this here review.

So strap in fellas!
1. How I learned about Tenga Flip Zero
I may or may not have been perusing an adult film site when I came across an advertisement for the product.

In either case, the adcaught my attention right away.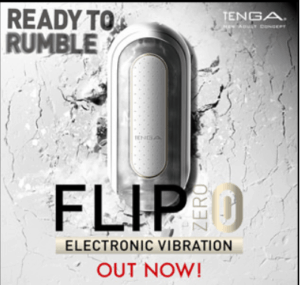 To be honest, I was so intrigued that I HAD to click through.

I mean, it says "electronic vibration," but it looks nothing like a vibrator.

And the marketing copy reads "Ready to Rumble," which is definitely for dudes.

So my curiosity got the best of me.
The advertisement took me to Tenga's official website.
And there they hit me again with another ad for the product… along with a bunch of other sex products for both men and women.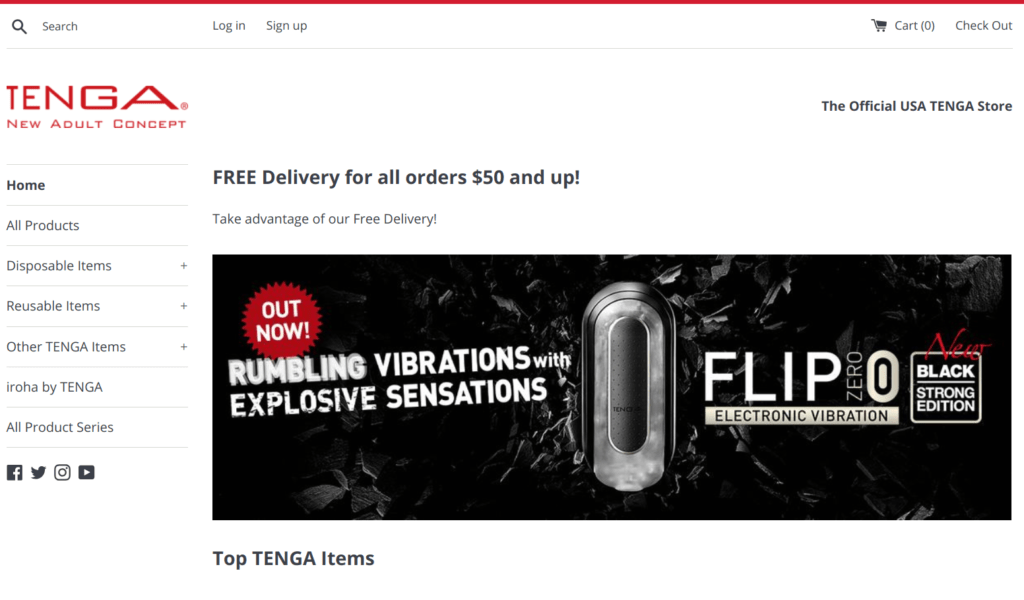 I'm typically very skeptical of ads.

I mean, I've tried TONS of sexual enhancers.

From pumps and pills, to toys and creams.

So typically it's hard to shock me or impress me enough to hold my attention.
But with that said, I had never before seen a Tenga Flip Zero…
2. What is it?
Well, there's a couple different options.
The standard Tenga Flip Zero, which comes in both black and white color schemes, is a no-frills portable masturbator with a silicon interior.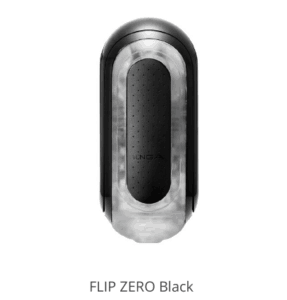 And then you've got the Tenga Flip Zero EV (Electronic Vibration), which is double the price of the standard device… but offers so much more.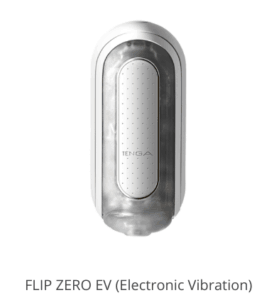 We'll get into the specifics of the Flip Zero's in just a bit.

But for now, let's just cover the basics.
And if you've never heard of these products, you're not alone.

You essentially lube up the inside of the device, insert your schlong, and go to town. Weird, I know.

But to each their own.
3. Who makes the Flip Zero?
The company behind the Flip Zero is… you guessed it… Tenga.
(Now, you can skim this section if you wish, but if you keep reading I promise you're in for a treat.

This isn't your run-of-the-mill sex toy company.)
Tenga New Adult Concepts is all about "Revolutionizing sexual pleasure," and "bringing sexuality to the forefront, for all to enjoy."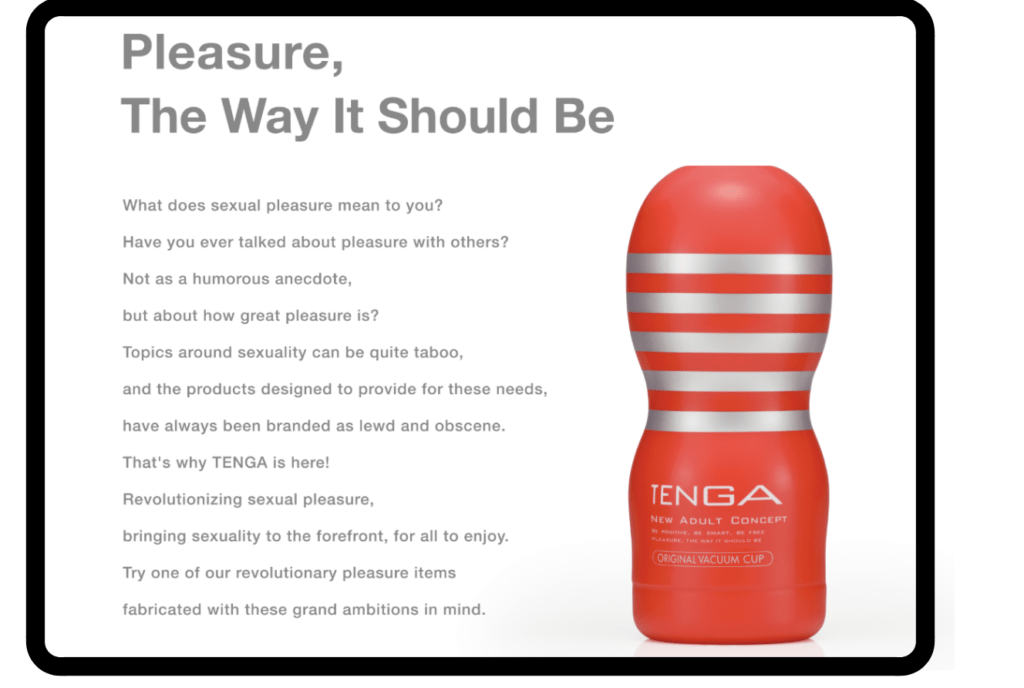 They're the ones who invented and popularized "the egg," a female vibrator that just so happens to be celebrating its 10th birthday…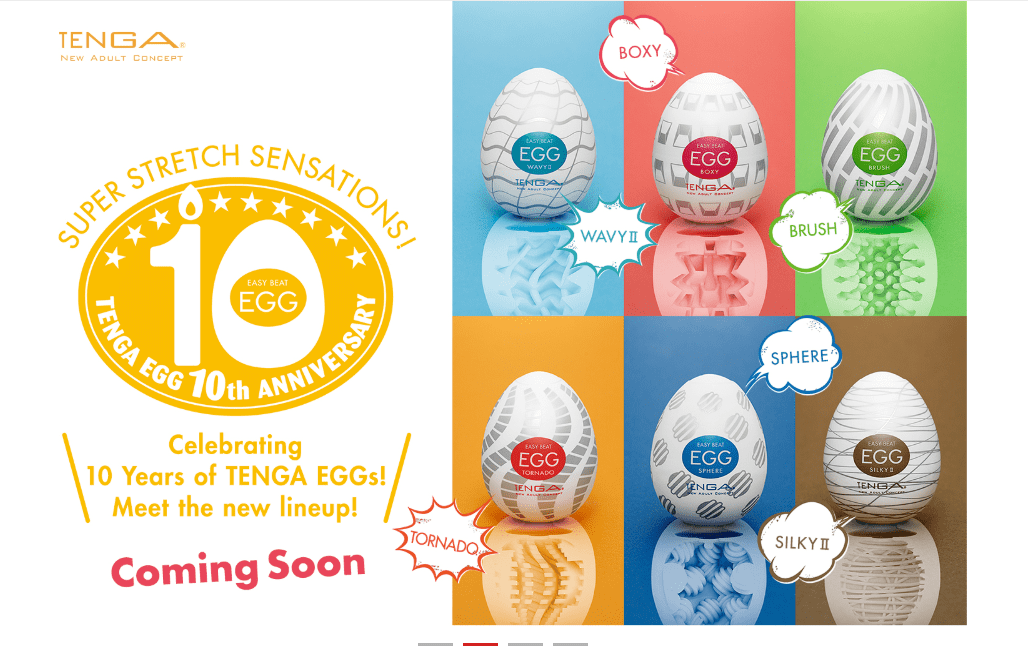 In the research I've done of this company, they seem super legit.

Tenga puts a lot of focus on research and development, always pushing the boundaries with new technology to create new products and improve upon existing products.
Check it out… on their website's 'About' page, they have an in-depth interview of the company's President and chief inventorKoichi Matsumoto.
This guy…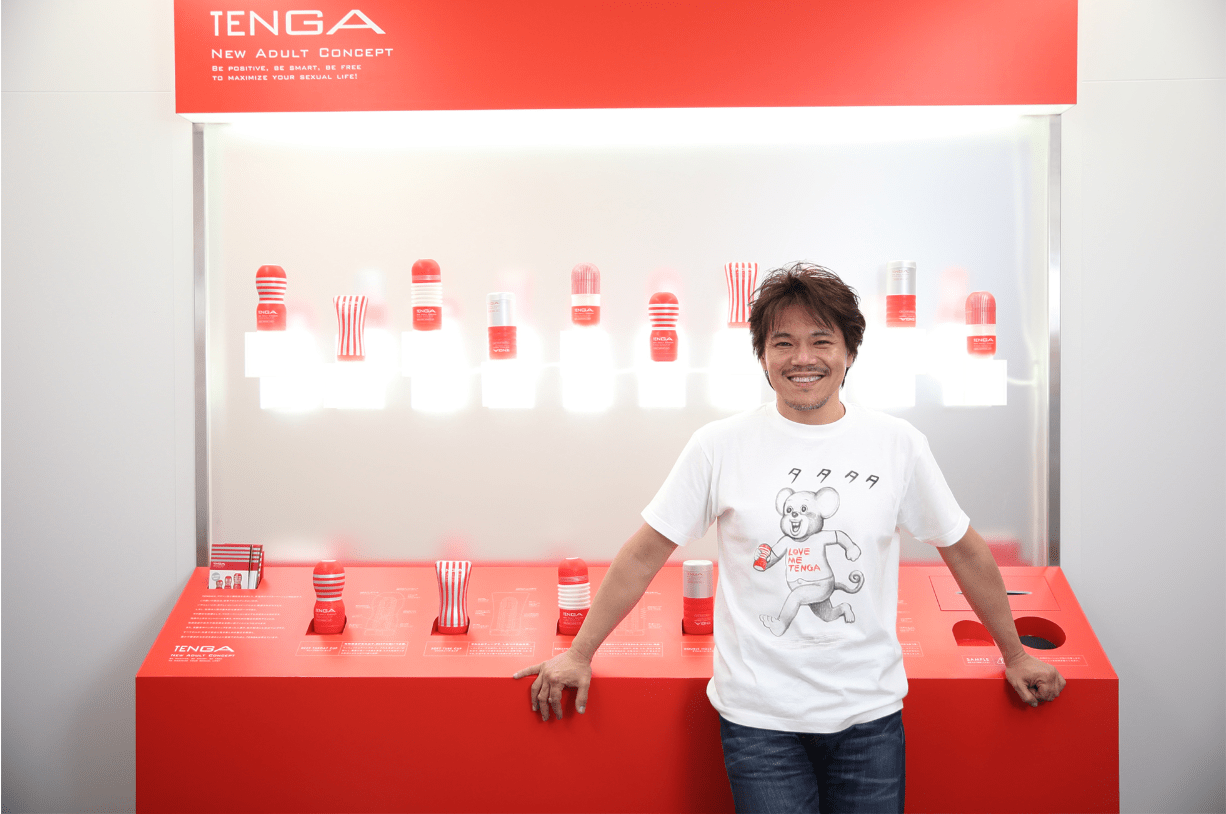 He's like the Thomas Edison of personal pleasure items.
Matsumoto got his start years ago, tuning up Ferrari's and Lambo's. (Yup, from supercars to sex toys.) He moved onward and upward from there, always sharpening his engineering chops.
The inventor says, "I never lost the taste of creating.

As I said before no two cars were alike when I was assembling and tuning them.

My heart told me that I wanted to create new things, things that don't exist, things that people need.

I didn't have a particular idea in mind, I just wanted to create."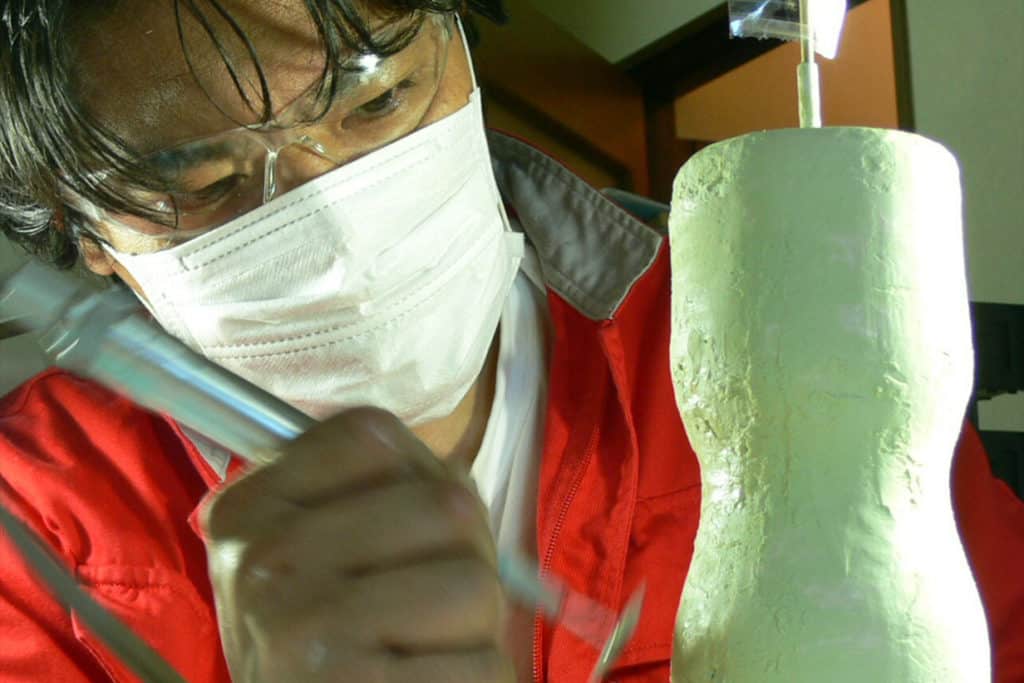 And so he kept on creating.
Then one day, he found himself in an adult toy store.

Admittedly, he felt a certain discomfort as he browsed the products.

They all lacked something…
But what?
At first he couldn't put his finger on it, then he realized it was an intangible virtue… a little something he calls "security."
That is, he didn't have any confidence or assurance in the products on the shelves.

And seriously… who could blame him?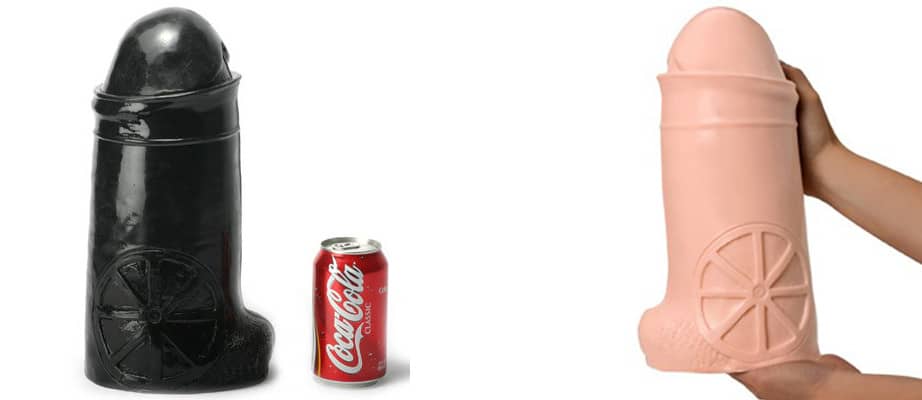 In the interview, Matsumoto goes on to say:
"In our daily lives we text on Apple smartphones, watch Sony TVs, run in a pair of NIKE shoes, and go out with LOUIS VUITTON bags.

All these products are very high in quality but more importantly they all have a sense of security that comes with the brand's label: the company's belief in their product integrity and their liability."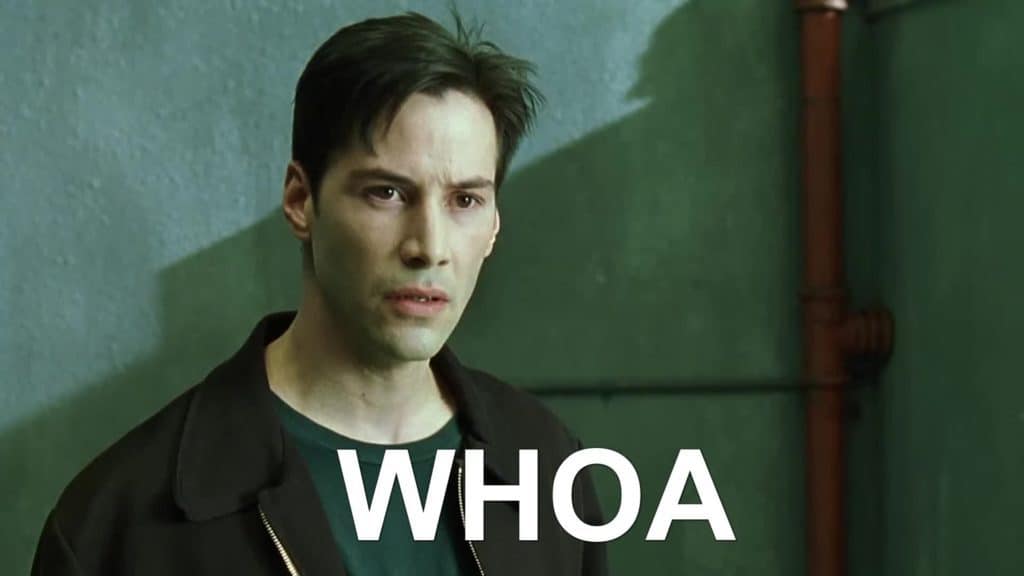 And that, my friends, is why this isn't just another sex toy company.

There's a good amount of substance in how they operate.

And their vision for the future of personal pleasure is, dare I say, admirable.
4. Flip Zero vs. Flip Zero EV
So what's the difference between the Flip Zero vs. the Flip Zero EV?
According to the makers of the product, the Flip Zero is "a step-up in stimulation, bursting with even stronger sensations."
The internal structure of the device is quite complex, and includes:
A strong material blend "which provides maximum squeeze and suction."
An insertion point which creates better suction and helps to reduce lubrication leaks.
TENGA's FLIP-style design allows for easy washing and drying clean up.
Here's what the Tenga Flip Zero (Black) looks like inside…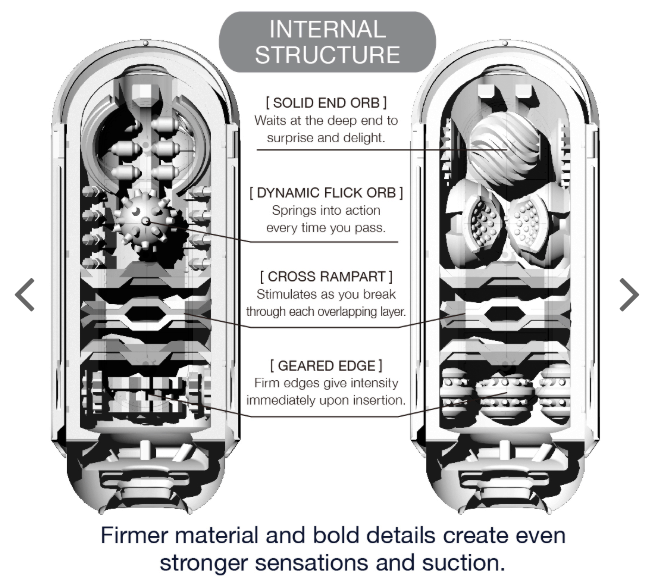 And it also features a unique suction mechanism.
This allows for a tighter feel, and the pressure pad allows you to regulate the intensity of the 'vacuum'.
I know, I know, it might sound a little sketchy… but we both know this isn't the first time you got your trouser snake stuck in a vacuum.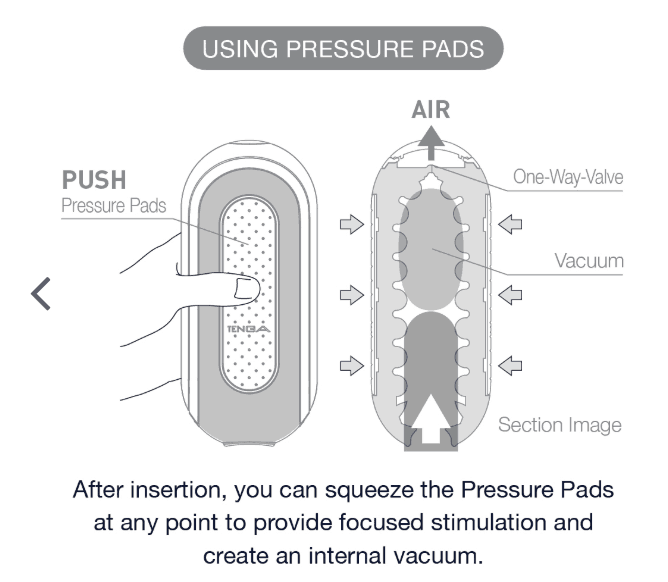 Afraid you won't fit? Fear not!

The thing is 180 mm deep… which is just a hair over 7 inches.

That's plenty of room for 'Uncle Reamus.'
Here's the specifications of the Tenga Flip Zero Black: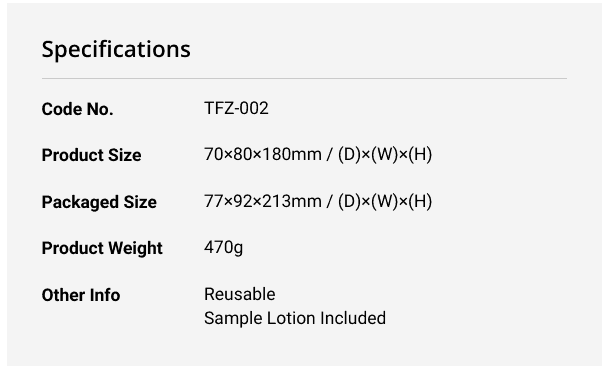 5. Alright, this brings us to the Flip Zero EV (Electronic Vibration)
So what makes this model TWICE the price of the regular Flip Zero?
Well, it's made of the same material blend on the inside, and it features the same suction mechanism as its predecessor.
But it brings a little rumble in the jungle with not one, but TWO "Vibrating Cores" that are housed inside the sex device.
According to the makers of the product, "Rumbling vibrations from within the elastomer sleeve bring a sensation from another world to your hands."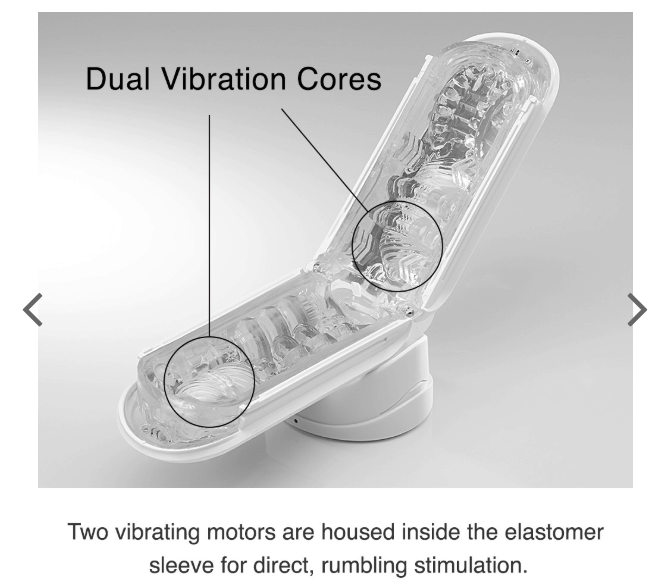 The vibrating motors are powered by something called a "Deep Impact Engine." Seems legit, and just what you'd expect from the former supercar mechanic Matsumoto.
The Deep Impact Engine moves the "Disk Gate," which is the gauntlet of "thick elastic discs that rumble across your shaft upon insertion."
You can think of the Disk Gate as a very soft and gentle meat-grinder.

On second thought, maybe don't think of it like that. :-/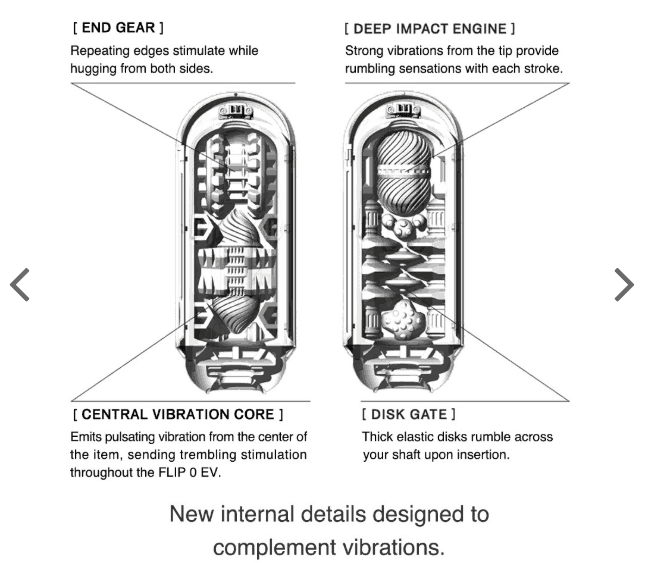 The flip-open design allows for easy cleaning, just like the other Flip Zero.

And you'll be happy to know that it comes with a charging-station base, so it'll dry and charge at the same time.

Your disco stick will thank you for the efficiency.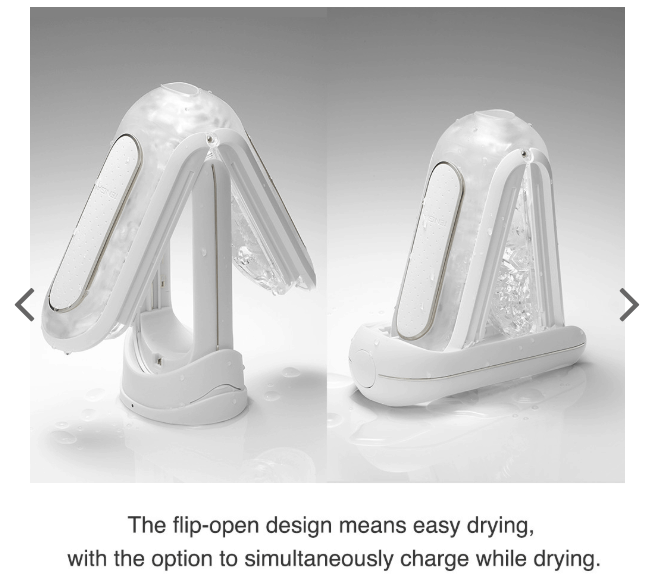 The Flip Zero EV measures the same size as its counterpart, just over 7 inches deep. It's a tad heavier, at 530 grams.

But at this point, your forearm is more than up to the task.
Like grandpa's old massage chair, the Flip Zero EV has 5 modes of vibration: Low, High, Pulse, Alternating, and Random.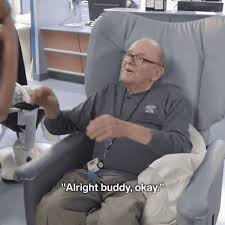 The device takes approximately 90 minutes to fully charge, and you'll get a solid 40 minutes of rumbling from there.
Included in the box, you'll get:
Product Body
Slide Arms
Clear Case
Charging Base
USB Cable
Two pouches of HOLE LOTION Real (2x10ml)
User Manual
6. How do I use it?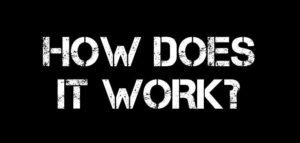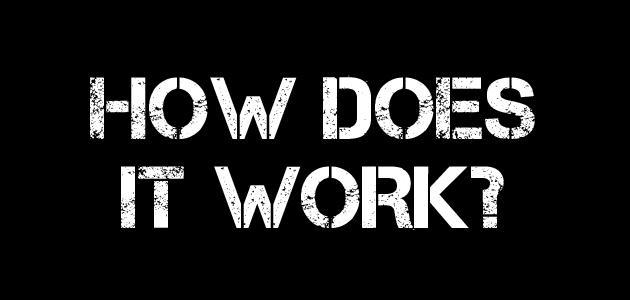 I'm including this section for one reason only: when I first saw the device and began reading about it, it took me a good 30 minutes before I realized it was a masturbator and not some newfangled cigar holder or portable speaker.
So I'm here to ease you over the learning curve.

Here's how to use the Tenga Flip Zero… in a nutshell.
Step 1: Fully lubricate the inside with a water-based lubricant.
Step 2: Close the device so that both locks click shut.
Step 3: Slide on the side arms
Step 4: Lubricate the insertion point.
Step 5: Send in your cave hunter and enjoy.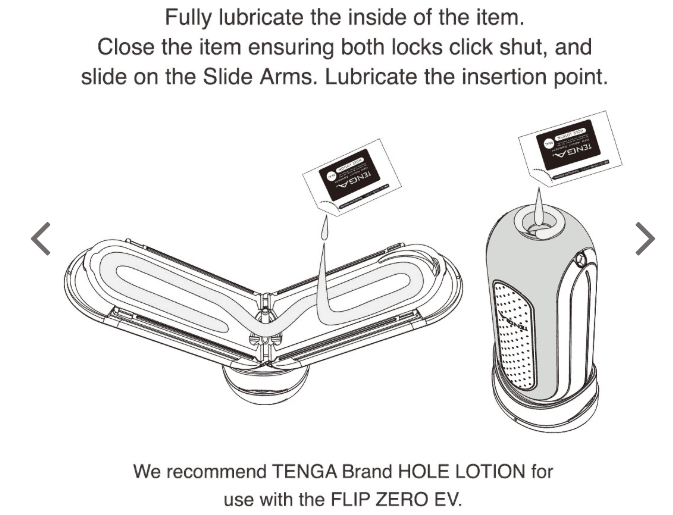 7. User reviews of Tenga Flip Zero
This is where the rubber hits the… yeeeah.
So far we've learned about the background of the company, and the ridiculously high standards of Tenga's President/Inventor.

But what are people saying about the Tenga Flip Zero?
I searched the interwebs high and low, and I found a TON of user reviews for this male masturbator.

And for the most part, they're overwhelmingly positive.
Let's begin with Amazon.
The Flip Zero Black gets a modest 3.4 stars out of 5 on Amazon.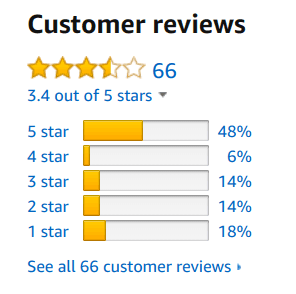 The 5-star reviews really emphasize the pleasure and versatility of the device.

It seems like a lot of the reviewers have also tried several other similar products, and most prefer the Flip Zero over the competition.
One guy says that the usability of the product is incredible.

And he was really happy with the easy cleanup and super-discreet design.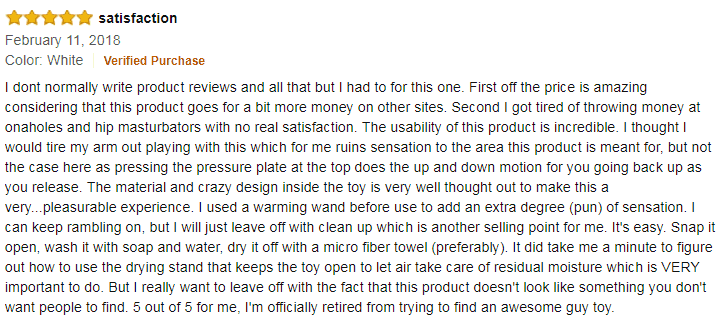 Another reviewer goes into graphic detail of exactly what to expect from the Tenga Flip Zero.

But first he breaks down why this product is superior to other masturbators on the market.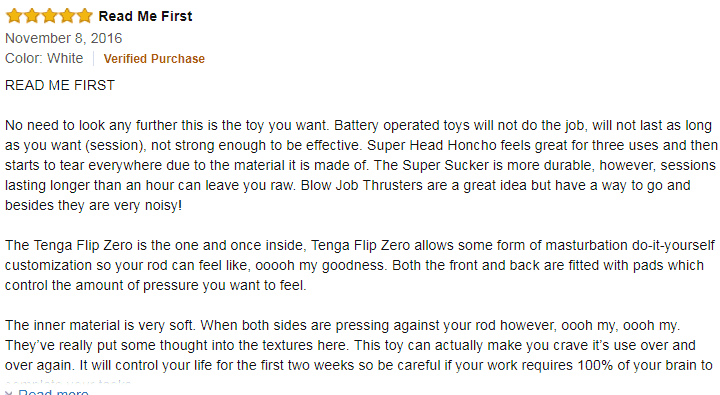 This fellow has used the Tenga Flip Zero 60+ times now, and he says it's still going strong.He warns though, that one should be careful with frequency of use.
He says, "This toy an actually make you crave its use over and over again.

It will control your life for the first two weeks so be careful if your work requires 100% of your brain to complete your tasks."
Which is a little bit weird.

I mean, dude, are you taking this thing to work with you?
As for the negative user reviews, they can be summed up with this: beautiful but broken. That is, many experience malfunction of the product.

In fact, for some it's broken on the third go-around…

Overall, the men seem to like how it feels, but some aren't so happy about the construction.
One guy takes a jab at the product's name in his review…

The official Tenga website has loads of positive reviews, as you'd expect.

I won't share those here, but feel free to browse those at your leisure.
I also found a couple of videos online. Here is the product video made by the company.

It's actually pretty well-produced.

Also, notice how they position the product with the narration.

They're definitely going for a rocket science vibe.
[youtube https://www.youtube.com/watch?v=y_dSjPsLa5Q?rel=0]
As far as video reviews go, there's only one legitimate vid review out there.

It's made by a strapping young fella.
He says this masturbator is a "very, very, very good one." Here, have a look….
[youtube https://www.youtube.com/watch?v=d0l-Ome_wFY?rel=0]
He says it's definitely an improvement on the original Tenga, showing how the insert hole is fully seamless on this one, which doesn't allow for any leakage of lubricant.
Then he shows how to use the product, without actually showing how to use it.

That'd just be gross.
"You just put your penis inside, and I promise you it's a really, really nice feeling."
The Tenga Flip Zero has many uses.

For instance, this reviewer in the video uses it alone for solo-play, and he uses it with his partner as well. Overall, he gives it 10 out of 10 stars.

Not too shabby.
Tenga Flip Zero FAQ's
8. How much is it?
The Tenga Flip Zero Black costs about $100. Remember, that's the one without the twin-turbo, fuel-injected engine. 😉 It's the standard, non-vibrating Flip Zero.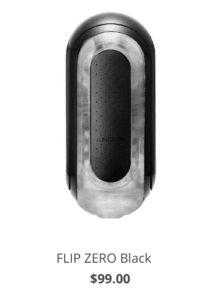 If you want to the rumble in the jungle version, the Flip Zero EV (Electronic Vibration) will put you back $200. Twice the price, but supposedly, twice as nice.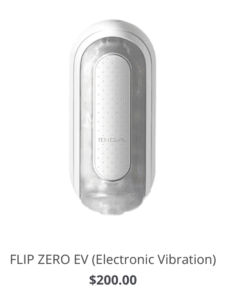 9. Where can I buy it?
You can buy the original product on Amazon.com, but Amazon doesn't carry the EV version.

And of course, you can purchase both products on the company's website.They sell them for the same price as Amazon, which is impressive.

And right now they're offering free shipping for all orders of $50 and up.

Finally, you can buy this masturbator at various online retailers, everywhere from Ebay to The Fetish Academy… and even Dil Seriously, that's a thing.

You might even find the Flex Zero at a physical location near you.
10. Is there a guarantee?
As far as I know, the Flip Zero Black does not come with a guarantee.

However, the Flip Zero EV comes with a one-year warranty from the date of purchase.

Not bad.
But keep in mind, some men have complained that the device just doesn't last after lots of use.

So plan on replacing it after a while.
11. Pros and Cons
Pros of the Tenga Flip Zero
It's easy to clean
Good suction
It has a discreet design
Good sensations
Elegant look
Cool President/Inventor
Cons of the Tenga Flip Zero
Takes long to dry
The outer-case can get sticky after use
It does not come with a mount
Can break more easily than other products
Needs to be replaced after excessive use
It's a bit pricey
12. Recommendation
I guess if I were to recommend a sex toy, this would be the one.
There's literally TONS of sex products on the market, and they all promise the world.
Most of them don't do very much to function differently or even look unique when compared to their competitors from what I have seen.
But Tenga seems like a breath of fresh air in a crowded space.

The President/Inventor of the product seems to really care about quality and design — which is unique to the adult industry, and long overdue.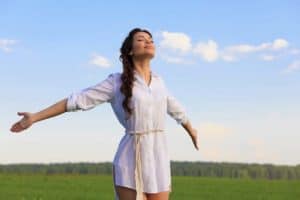 The Tenga Flip Zero has a certain technological appeal to it.

So if you have a discerning eye for design, and you like interesting contraptions, this might be a good bet.
The price is a little steep, but maybe the old adage applies here: you get what you pay for.
As far as I can tell, most men who use the product are happy with the experience.

So maybe it's worth a shot… if you know what I mean.
It is pretty cool that male masturbatory devices have caught up with and even quite possibly surpassed female vibrators as far as design and technology goes and as far as such products go, it seems like Tenga Flip Zero is almost like the Cadillac or Rolls Royce of its kind, and that is even reflected in its high price tag.
Have you tried Tenga Flip Zero?

If so, write your review in the comments below!
Top 3 Male EnhancementAffiliate Disclosure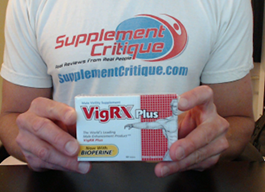 Out of the 100+ male enhancement products Ive tried, Vigrx Plus was the best.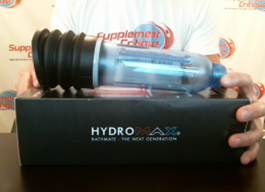 The Bathmate is a proven water-based vacuum pump that can help dramatically increase your size.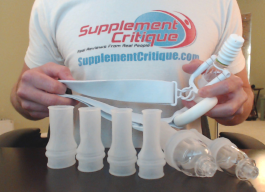 Phallosan Forte is a GREAT option for those looking to grow both length AND girth, permanently.
Honorable Mention/Inexpensive Alternative:Magnum Rings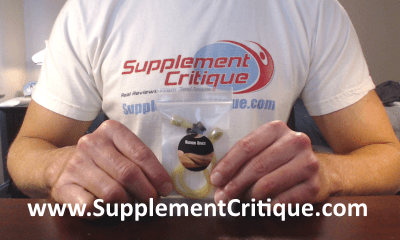 Magnum Rings are a VERY affordable option to getting both girth and length gains, at a fraction of the price of the Bathmate or Phallosan Forte.
Click Here to see our full Magnum Rings review.
Ask A Question
User Questions and Answers
No Questions Have Been Answered For This Article.