TestoStaxx Review – Does It Work?
By:
Rob Miller
Fact Checked On: 3-31-2016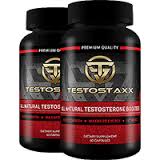 It happens to the best of us.

Sometime around when we turn 35 or so, we start to notice some subtle changes in the way our bodies work.

It's a little harder to get out of bed in the morning, especially after a late night that included maybe a few too many beers; your workouts stagnate; you see a little spare tire show up around your midsection; and you have no idea where your libido went.
It's all about testosterone.

When you hit your late teens and early twenties, you're practically swimming in the stuff.

It's what fuels your young male characteristics, like your speedy metabolism, your strenth and muscle tone, your confidence, your resilience, and your all consuming focus on sex.

Once you reach about 25, your body starts to make less and less of this important male hormone, but you don't really start to notice the drop off until you reach about 35 or so.

It's different for everyone, but it usually averages sometime around that age.
Not to worry, though.

A natural testosterone booster is often all you need to get things back on track and feel like your old self again in both the gym and the bedroom.

Unlike actual hormone replacement therapy, these natural supplements don't suppress your own natural production. In fact, they do just the opposite.

They rev up your natural testosterone production so you feel better, stronger, and more confident in all areas of your life.
TestoStaxx is the latest natural testosterone boosting supplement we're looking into.

It's available online, and it's been popping up on my radar a ton recently.

So in case it's doing the same for you, I thought I'd better take a look so we can all have a good idea of what, if anything, to expect from this stuff.
TestoStaxx Benefits
We'll start with what TestoStaxx claims it can do.

Natural testosterone boosters aren't just for aging men. Young guys can and do use them to improve their performance mainly in the gym, but in the bedroom as well.

And this is really where TestoStaxx puts its focus.

Rather than appealing to aging men pining for their youth, TestoStaxx plasters their website with images of sculpted, muscle-bound guys being oohed and ahhed over by beautiful women. The idea is that young guys with a focus on and commitment to working out will reach their goals faster and more completely with the help of TestoStaxx.
By supporting your workout routine with TestoStaxx, you'll find yourself able to make the most of each session, and you'll reach your goal, no matter how minimal or how aggressive it is.

The primary benefits you'll see are:
Increased Stamina so you can last longer and push harder, making the absolute most of every session.
Increased Strength because if you can push more weight, you'll see gains come much more quickly.
Quicker Recovery which is almost as important to your gains as your workout.

It's during a good rest and recovery period that you rebuild and grow, getting stronger and more ready for the next session.
How TestoStaxx Works
By combining a solid testosterone boost with fat burners and libido enhancers, TestoStaxx covers all the bases.

They claim that the ingredients are backed by science, it's safe and free from harmful side effects, and the protocol is easy to follow with just 2 pills per day.

And when you do your part with a good diet and workout schedule, you'll see the kind of energy and stamina you want.
TestoStaxx Ingredients
Unfortunately, the makers of TestoStaxx have decided not to publish their ingredient list.

I say unfortunately because how are we realistically supposed to assess the effectiveness of a supplement without knowing the first thing about what's in it.

And why would anyone buy it without this information?

That's where the "Free Trial Scam" comes in.

Allow me to explain.
Where to Buy
TestoStaxx is only available online through a "free trial" offer.

I put the words "free trial" in quotes because it's really not free at all.

Here's how it works:
You sign up for the free trial by paying just $5.97 in shipping fees.
They send you a 60-count bottle which is the equivalent of a one month supply.
From the moment you place your order, you have 14 days to decide if you want to continue using TestoStaxx.You read that right – your evaluation period is only 14 days and it begins before you even get the product.
If you don't want to continue to use TestoStaxx, and if you don't want to pay any further charges, you need to call them and cancel your subscription – a subscription that you probably didn't even know you signed up for in the first place. (The number to call is 1-844-289-4510),'
If you don't call and cancel, on the 14th day, they'll charge you the full price of $78.62 for the "free" bottle they already sent you.On top of that, they'll start sending you a new full price bottle every month until you do eventually cancel.
The biggest problem with this free trial scam is that they specifically design it so that most people don't have any idea what they're signing up for.

They think they're ordering a free sample and paying the small shipping fee to get it, and that's all.

They have no idea that they're entering into a monthly billing cycle that they'll have to cancel later.

I hear from guys every day who've been scammed like this.

It's not always TestoStaxx, but there are plenty of others out there just like them.
Who Makes TestoStaxx?
This is a tough question to answer.

The name of the company is the same as the name of the supplement. This is usually another red flag for us.

It means that the company just sort of sprang up out of nowhere to sell a single thing, TestoStaxx.

The only information we could find on them is that they're based out of an address in Norcross, GA.
TestoStaxx Pros and Cons
Advantages of TestoStaxx
Let me know if you find any because I just don't see them.
Disadvantages of TestoStaxx
The ingredients are not revealed.
It's only available through a sneaky free trial offer and promoted through a network of affiliate website, most of them with broken links or links to other products.
Conclusion
TestoStaxx is another online supplement you can only purchase by signing up for ongoing monthly charges.

That's bad enough, but they don't even tell you what's in it.

Pile on the fact that we have no information about the company that makes the stuff, and it all adds up to a pretty good case against wasting your time with this supplement.
Have You Used TestoStaxx?

Leave Your Review Below!
Top 3 Testosterone BoostersAffiliate Disclosure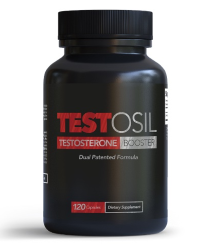 Testosil is the most effective testosterone boosting supplement on the market that I've tested.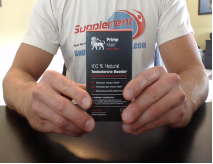 Prime Male is another very effective testosterone booster that uses clinically proven ingredients.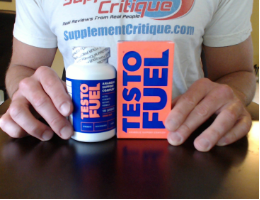 Testofuel is a VERY popular testosterone booster that contains ingredients to help older men.
Check Out My Top Choice For T Boosters - Testofuel

Click Here To Read My Review
Ask A Question
User Questions and Answers
No Questions Have Been Answered For This Article.