Testostrong Review – Why You SHOULDN'T Buy It
By:
Rob Miller
Fact Checked On: 9-20-2013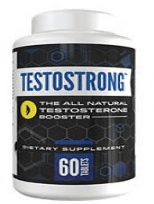 With a myriad of testosterone boosters flooding the market in the past few years, it can be tough to see which ones really work and which ones are all hype. I happened to be browsing through the Bodybuilding.com supplement forum a day ago and couldn't help but notice a bunch of guys talking about a new testosterone supplement called Testostrong. The starter of this particular thread mentioned how he saw some sort of Mens Health article about the supplement, which immediately raised some red flags in my book. Being the avid supplement enthusiast myself, I decided to do a little bit of research on this supplement to see what all of the fuss was about.
Why You SHOULDN'T Buy Testostrong
Most of the time I start out my articles with a detailed list of the ingredients, potential side effects, where to buy it, and reviews from consumers. However, I've been getting complaints from visitors saying they just want to know if the damn product works or not.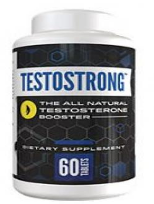 We have several PROBLEMS with Testostrong…the first, and most important, to us is the free trial. While you think you're actually getting a free sample of the product when your ordering, indeed you are NOT. Let me explain…let's say you input your credit card information on the products homepage. You get to the next page and it asks for your credit card information to help pay for the shipping costs. "Fair enough" you say, especially if it really is the "award winning" supplement Men's Health was talking about.
So you put in your credit card info for Testostrong without even thinking twice, and then you get the bottle in the mail a few days later. Well, take a look at your credit card statement in about 3 weeks…You'll be charged god knows what amount, and they will continually send you the product, unless of course you cancel.

Don't believe me??? Check out these posts on Scambook…
Fortunately they do offer the ability to buy their product outright, without signing up for some free trial.
Testostrong Marketing – Clearly A Ploy To Get You To Buy It
The second issue we have is there marketing…they (or someone who is selling their product) deliberately try to associate themselves with Mens Health magazine by setting up fictitious sites like menshealthandlife.com and menshealthca.com, to make you believe you are reading a legit mens health article about their products. This is not only unethical from a marketing standpoint, but may in fact also be illegal.
The last issue we have sort of relates to the second issue, and that is them (again, the marketers, not the actual company) telling people that they need to combine Testostrong with a product called Nitric Power. You probably already saw this in the "Farticle" (Fake article), and apparently some celebrity or fitness guru stacked these 2 products with amazing results. No, they didn't…..Trust me 🙂
And trying to find legit reviews for Testostrong is like pulling teeth. There is some youtube video of some guy who claims that it worked wonders for him, but there is no before or after photo's, results, or even a picture of him holding the bottle. Check it out below:
Now that you have seen the reasons why we WOULD NOT recommend Testostrong, here is a brief about what the product is supposed to do.
What is TestoStrong?
According the products official website, Testostrong is a daily all natural supplement that is designed to help boost your sex drive and increase lean muscle mass. Most men know that the key to libido and strength gains do in fact come from Testosterone. The unfortunate fact for all of us though is that once we hit our 30's, it's like our body has a switch that turns off the testosterone producing machine.
Testostrong apparently aims to change all of that…and fortunately for us the company has decided to post the full ingredients list, so we can learn exactly how it works. So what are the ingredients in Testostrong? Well, according to the label it contains Trillium Erectum (which appears to be the primary ingredient), Potency Wood extract, Saw Palmetto, Mexican Wild Yam, Mexican Sarsaparilla, Boron, and Potentilla Extract.
Up until this point I have never actually heard of Trillium extract, and had to do some digging around to see how it really worked. Apparently, it doesn't do anything to boost Testosterone levels, but in fact is used as a uterine stimulant. I don't know about you but, as a man the last time I checked I don't have a uterus…
Recommendation
Based on the very limited information about Testostrong, I would not recommend it. There is no tangible evidence that this product will naturally increase your testosterone levels, as well as a clear lack of genuine reviews online. In addition, there are plenty of other products on the market out there that are genuinely good, and worthy of their price tag.
Have You Used Testostrong? Leave Your Review Below!
Top 3 Testosterone BoostersAffiliate Disclosure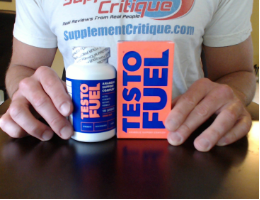 Testofuel is the most effective testosterone boosting supplement on the market that i've tested.

It uses a unique blend of effective testosterone boosting ingredients that will help transform your life.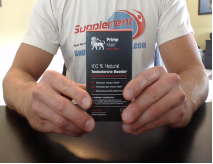 Prime Male is a VERY close 2nd to Testofuel, but contains ingredients to help older men. See why we recommend Prime Male for guys aged 40+, as well as my personal results.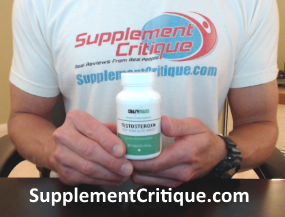 Testoroxyn uses DHEA and other ingredients to help boost free testosterone. See how Testoroxyn is different from Testofuel and Prime Male, as well as my personal results.
How People Found This Review:
and Testostrong, and testostrong reviews
Check Out My Top Choice For T Boosters - Testofuel

Click Here To Read My Review
Ask A Question
User Questions and Answers
No Questions Have Been Answered For This Article.