TestoTEK Review – The BIGGEST Reason to Try It
By:
Rob Miller
Fact Checked On: 3-7-2019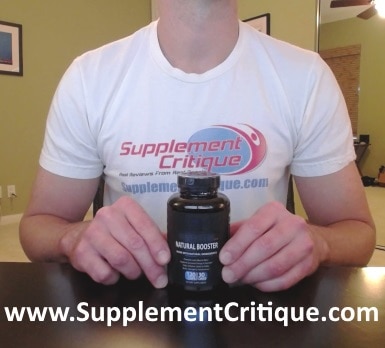 For men, as our ages rise, our testosterone levels fall. This has always been true. It's biology.

The male sex hormone flows freely as we enter into adolescence, allowing us to grow move from boyhood to adulthood.

But once we're there, our bodies don't need the vast amounts they once did, and our levels begin to drop.

Eventually, at about age 35, we begin to notice the tell tale signs:
Lack of energy
General sluggishness.
Fat around our middle.
Lessening libido.
Lack of motivation to get to the gym.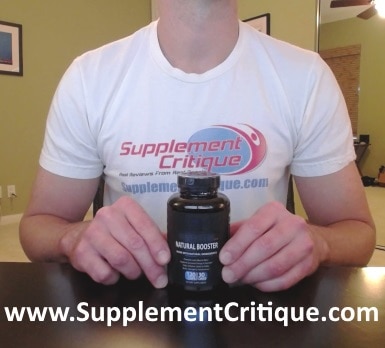 And once we get there, our workouts don't seem to have the same effect they once did.
When these signs and symptoms start to show up, many men turn to the idea that boosting testosterone can make you feel, look, and perform better.

If yours is a case of severe lacking, visiting a doctor for Testosterone Replacement Therapy may be in order.

But for most guys, a good natural testosterone boosting supplement will do the trick.
Related Post: https://www.supplementcritique.com/5-amazing-testosterone-boosters-at-gnc/
The trick, of course, is finding a good one that does the job for you and fits your budget.
The one we're taking a look at today is called TestoTEK, and in the end my goal is that you'll know whether or not it's the right choice for you.
What Is TestoTEK?
TestoTEK is a natural testosterone boosting supplement made by a company called TEK Naturals from Charleston, SC.
This particular company is behind several other supplements with the "Tek" name in it, including TEkMale (a sexual enhancement pill), and BurnerTEK (a fat burner).
They say they've been in business, "providing real nutritional solutions" to help people reach their fitness goals for over two decades.

I was not able to find much in the way of information on them as a company.

They have no presence with the Better Business Bureau, which may actually be a good sign, indicating that there haven't been any complaints made with the consumer advocacy agency.
TestoTEK is their flagship product, a natural testosterone booster.

When you take it regularly, it promises to do all the things you would expect from a real lifting of your declining levels:
Increase lean muscle mass.
Provide greater strength and stamina.
Recharge your libido.
Turn up the heat and burn fat.
Improve your mood and confidence.
Lift your energy levels.
Sharpen your focus and concentration.
TestoTEK Ingredients
This is a comprehensive list, but ultimately, they're the same benefits promised by most natural testosterone boosters.

So what is it about TestoTEK that makes it different from the others?
For one thing, the TestoTEK formula doesn't hide behind proprietary blends.

It puts all the ingredient information out for everyone to see, and that includes not only the ingredients themselves but also the amounts.
The formula starts off with a few essential vitamins and minerals that can help boost the natural testosterone production process.They are:
Vitamin D3 (50 mcg) which has recently been shown to be as important to testosterone production as zinc.

Recent studies have shown that just like Zinc, Vitamin D levels have a direct correlation with testosterone levels.
Vitamin K (50 mcg) which has been shown to boost testosterone levels in rats.
Vitamin B2 (20 mg), Vitamin B6 (50mg), Vitamin B5 (10 mg).These B complex vitamins get to the very core of cell health and energy, the cells necessary to produce healthy amounts of testosterone.
Zinc (25mg) which has long been known to be essential to the process by which your body produces testosterone.
Then it moves on to the natural and herbal ingredients that either boost testosterone or on some other way improve your vitality.

These include:
D-Aspartic Acid (2000 mg) which has been shown in studies to increase testosterone and Luteinizing Hormone in both humans and rats.

In the study referred to, 3000 mg was used, but studies have shown the safety of 2000 mg doses.
Mucuna Pruriens (350 mg) which activate androgen receptors, increases sperm volume, increases testosterone levels, and even boosts dopamine production for better mood.
Stinging Nettle Root Extract (100 mg) which can help support your prostate health, even while you boost testosterone levels.
Fenugreek Seed Powder (75 mg).

The science is pretty iffy when it comes to boosting testosterone, but it has been shown to improve athletic performance.
Oyster Extact (70 mg) which provides additional zinc to boost testosterone.
Siberian Ginseng (50 mg) which doesn't actually boost testosterone, but does improve libido.
Click Here to see a photo of the label.
Overall it's a decent formula, especially the Vitamins and Minerals along with the D-Aspartic Acid at 2000 mg. One of the biggest problem we find with supplements sold online is that they use far less of any particular ingredient than is required.

In the case of DAA, studies have shown 3,000 mg a day to be effect. 2,000 mg daily has also been tested and found to be safe.

Of course, more research would be helpful in determining just what the correct long term would be.
Where Can I Get It and How Much Is It?
There's only one place you can buy TestoTEK and that's their official website.

It's not sold in stores like GNC or Walmart, and you won't find it at Amazon.com either.
On the website, there are a couple different ways to go.
You can do a straight buy of a single bottle for $69.99.The bottle will last 30 days at the recommended dose of 4 capsules per day.
You can save by buying in bulk.For instance 3 buying 3 bottles for $189.97 will sav you $20 while buying 6 bottles for $319.96 will save you $100.
Or you can sign up for their subscription service.With this option, they'll send you a new bottle each month (or however often you choose) to replace your last.

If you choose this, you'll save 15%, paying just $59.49 for each monthly bottle.
TestoTEK Money Back Guarantee
No matter which type of sale you choose, you're cover by a 60 day money back risk-free guarantee Be careful though.

TestoTEK states that they stand behind their products and that the guarantee is iron-clad, but I'm not so sure that's true.

On the one hand, they say "if for any reason, you are unhappy with your purchase, please return the unused portions" for a full refund.
At the bottom of the guarantee page, however, it is noted that they "are unable to offer a refund on returns of empty bottles".

So this would indicate that you cannot actually try TestoTEK, then return it if it doesn't meet your standards.

That's hardly much of a guarantee.
TestoTEK Reviews
Since TestoTEK is only available through the official website, there's no good place to find unbiased customer reviews.

There are testimonials on the product website, but I tend to take those with a grain of salt since companies are known to either only post the favorable ones, embellish them a bit, or even downright make them up.
I'm not saying this is what is happening with TestoTEK, just that it's common and to be expected.
For instance, take a look at what these two guys had to say: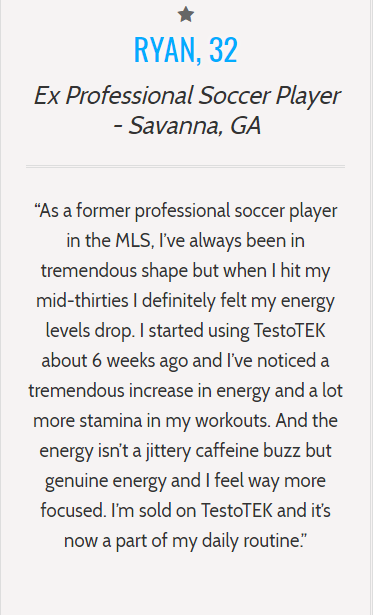 They're very favorable, that's for sure, but they just don't come across like your typical review you'd see on Amazon.com or somewhere like that.That said, they are favorable reviews, and they could be real.
TestoTEK Pros and Cons
Advantages of TestoTEK
The ingredients are all natural.
Ingredient amounts are listed in full. This is huge.

Most supplement companies hide this information in proprietary blends, making it difficult to gauge whether or not the product will work.
There's a 60 money back guarantee
There are several different purchasing options.
Disadvantages of TestoTEK
There are no independent customer reviews to help us determine whether or not it works.
The money back guarantee doesn't apply to open bottles.
No clinical studies have been performed on TestoTEK, though some of the ingredients have been tested and shown to be effective in one way or another.
Related Article:https://www.supplementcritique.com/testosterone-faq-your-testosterone-questions-answered/
The Bottom Line
TestoTEK is all natural and contains some of the ingredients I like to see in a testosterone boosting supplement, especially the Vitamin B complex, the Zinc, and the D Aspartic Acid.

I would expect it to be effective to some extent, though I don't think they knocked it out of the park.

For instance, while the amount of DAA is pretty good, Fenegreek levels in clinical tests tend to be 500 mg daily, much more than what you'll find in TestoTEK.
If you are thinking about trying TestoTEK, I recommend you check into the money back guarantee to see if it allows you to try your first bottle.

If so, I think you could feel comfortable giving it a go.
Have You Used TestoTEK?

Leave Your Review Below!
Top 3 Testosterone BoostersAffiliate Disclosure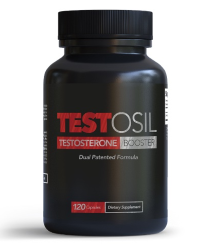 Testosil is the most effective testosterone boosting supplement on the market that I've tested.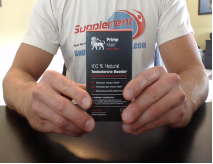 Prime Male is another very effective testosterone booster that uses clinically proven ingredients.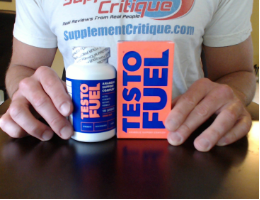 Testofuel is a VERY popular testosterone booster that contains ingredients to help older men.
Check Out My Top Choice For T Boosters - Testofuel

Click Here To Read My Review
Ask A Question
User Questions and Answers
No Questions Have Been Answered For This Article.