TFX Drive Review – Does It Boost Testosterone Levels?
By:
Rob Miller
Fact Checked On: 5-26-2013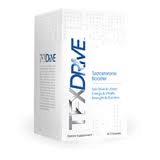 TFX Drive Overview
TFX Drive is a male enhancement supplement that focuses particularly on the loss of testosterone that occurs as men age. It's no secret that as we move into and through our thirties and beyond, our bodies just don't make testosterone like they used to. The name for it is "Andropause," and it comes with lower energy and stamina, more body fat, less lean muscle mass, and to some most importantly, loss of libido.
TFX Health is a company that offers a few different "healthy lifestyle" supplements. TFX Drive is the one that addresses this reduction of testosterone and the negative effects that can have on your life. The claim is that by taking TFX Drive, you'll experience:
Increased Sex Drive
More Energy and Vitality
Greater Strength and Stamina
These claims are generally true if indeed your testosterone levels are increased. The question then becomes whether or not taking TFX Drive can do the job.
TFX Drive Ingredients and How They Work
The TFX Drive website shows the product label, which is a nice feature since it gives us the full picture about what's inside and how we're recommended to use it.

The formula is made up of:
Vitamin B6 increases testosterone indirectily.

It stimulates androgen receptors. Androgen is a precursor to testosterone.
Vitamin B12 is essential to fat and protein metabolism which in turn is essential for testosterone production.
Zinc prevents testosterone from being converted to estrogen by inhibiting aromatase.
Caffeine helps provide energy.
Fenugreek is an ancient herb that reportedly increases testosterone levels, though there is no clinical proof to that effect.
Eurycoma Longifolia is also an ancient herb that reportedly increases free an available testosterone. There are plenty of studies demonstrating an effect on libido, but not necessarily due to increased testosterone.
Rhodiola Rosea is an herbal extract that may increase testosterone.
Saw Palmetto supports prostate health.
The dosing recommendation is that you take 2 capsules per day, and the results will become apparent over time.
TFX Drive Pros and Cons
Make sure to always consider both the positive and negative aspects of a product before taking the plunge and ordering it.
Advantages of TFX Drive
The ingredients are natural.
It's an overall healthy daily supplement.
There is a 30 day money-back guarantee.
It's made by a company that makes other healthy lifestyle supplements as well, so they are likely to be concerned about maintaining a good reputation.
TFX Drive reviews from customers are positive.
Disadvantages of TFX Drive
It's more expensive than comparable products.
It doesn't contain Tribulus Terrestris, which is the most common herbal ingredient in testosterone boosters.
Where to Buy
You can find TFX Drivefor purchase through the TFX Health Website. A one month supply sells for $50. If you buy several months worth at a time, you'll receive significant discounts. We also found TFX Drive on Amazon for just under $25.
Conclusion
It would seem that TFX Drive could be a healthy addition to your daily supplement regimen if you're wanting to achieve a modest boost in testosterone. On the other hand, we wouldn't expect miracles. Natural testosterone boosters have something of an iffy reputation for effectiveness, so ultimately, we think TFX Drive is not worth the price you'd pay for it.
Have You Used TFX Drive? Leave Your Review Below!
Top 3 Testosterone BoostersAffiliate Disclosure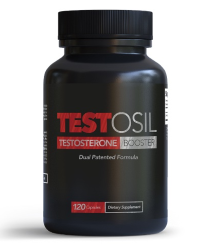 Testosil is the most effective testosterone boosting supplement on the market that I've tested.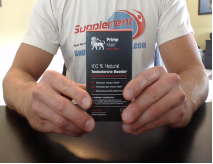 Prime Male is another very effective testosterone booster that uses clinically proven ingredients.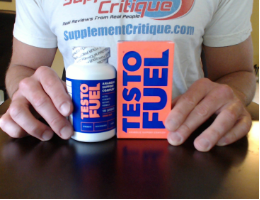 Testofuel is a VERY popular testosterone booster that contains ingredients to help older men.
Check Out My Top Choice For T Boosters - Testofuel

Click Here To Read My Review
Ask A Question
User Questions and Answers
No Questions Have Been Answered For This Article.