TestroDyne L3 Review – Just Too Risky?
By:
Rob Miller
Fact Checked On: 1-3-2013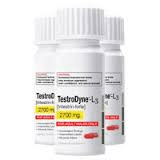 TestroDyne L3 Overview
TestroDyne L3 is a natural, over-the-counter testosterone booster. As men age, our bodies produce less and less testosterone. This leads to less than desirable results, especially after age 40. Loss of lean muscle mass, difficulty focusing, increased belly fat, and lack of libido are some of the more common, and unwanted effects. In severe cases, you can partake in Testosterone Replacement Therapy under the supervision of doctors. Or in more mild situations, you can take an herbal testosterone booster.
Historically, the problem with herbal testosterone boosters is that they don't really do much. And TestroDyne L3 claims to change all that. The website is very spare with the information it provides, but what it does say is that TestroDyne L3 has been shown to increase serum testosterone levels by 42% in just 12 days. While the clinical trial results are mentioned, no study is actually cited.
TestroDyne L3 Ingredients and How They Work
The TestroDyne L3 website does not list the ingredients or anything about what goes into the product. This makes it very difficult for us to evaluate its potential effectiveness. While we appreciate the fact that a clinical trial has been performed, we feel we need much more to go on in order to make an informed judgement on whether or not it's likely to work for you.
While the all-important ingredient information is missing, the website contains plenty of cautions about who should NOT take TestroDyne L3. Those with high or low blood pressure, cardiac arrhythmia, previous stroke, heart, liver, or thyroid disease, depression, diabetes, and many many more are cautioned against using it. It is also advised that you consult a physician before use.
TestroDyne L3 Pros and Cons
There are two sides to every coin. It's always best to consider both before jumping in and using a new product.
Advantages of TestroDyne L3
It is a natural testosterone booster.
There is a 30 day money-back guarantee.
It does not require a prescription.
It has been clinically tested.
Disadvantages of TestroDyne L3
The TestroDyne L3 website information is very limited.
The ingredients are not known.
It is expensive.
There are so many cautions it's hard to imagine many men being able to even use it.
We couldn't find any TestroDyne L3 reviews from customers who've used the product.
Where to Buy
As far as we could determine, the official website is the only place to purchase TestroDyne L3. If you buy a single bottle (a one-month supply) you'll be charged just shy of $50. As has become somewhat customary with this type of male enhancement product, you'll get a discount if you buy multiple bottles at once.
Conclusion
We certainly like to see that a product has undergone clinical testing. We do, however, prefer that the actual study be cited so we can determine for ourselves the truth of the claims. Beyond the study, there's very little to recommend TestroDyne L3. No ingredients. No reviews. No testimonials. Lots of potential health issues. When we add it all up, we fall squarely on the side of recommending against using TestroDyne L3.
Have You Used TestroDyne L3? Leave Your Review Below!
Top 3 Testosterone BoostersAffiliate Disclosure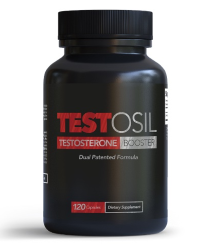 Testosil is the most effective testosterone boosting supplement on the market that I've tested.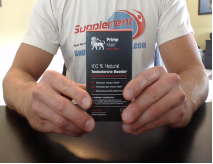 Prime Male is another very effective testosterone booster that uses clinically proven ingredients.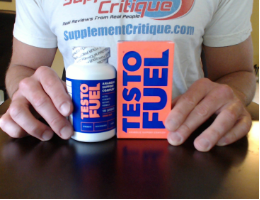 Testofuel is a VERY popular testosterone booster that contains ingredients to help older men.
Check Out My Top Choice For T Boosters - Testofuel

Click Here To Read My Review
Ask A Question
User Questions and Answers
No Questions Have Been Answered For This Article.