Top Secret Cardio Igniter Review – Should You Use It?
By:
Rob Miller
Fact Checked On: 12-3-2014
Top Secret Cardio Igniter Overview
The idea of Top Secret Cardio Igniter is that it improves your aerobic capacity and burns fat, while it also helps you build and maintain lean muscle mass.

So in addition to your typical anaerobic benfits, you've the the aerobic boost as well.

While typically, we burn carbohydrates while we work out, Top Secret Cardio Igniter attempts to activate fat oxidation for energy and endurance through a grueling workout.

As a result, you can use this particular "pre workout" formula in a few different ways: before high intensity workouts, intra workout (between your lifting and cardio portions), before cardio-only workouts, and before sports contests like games and matches.
Top Secret Cardio Igniter Ingredients and How They Work
So what's in this formula that makes Top Secret Cardio Igniter worth looking at?

There's quite a lot actually:
Amino Shield with Ursolic Acid is a patent-pending ingredient that inhibits muscle breakdown and may support muscle gain.
Red Beet Juice which contains nitrates that can support athletic performance through an increase in nitric oxide and oxygen transport.
Raspberry Ketones for body fat reduction.
L-Carnitine which helps increase fat metabolism.
Carnosyn Beta Alanine which reduces lactic acid buildup, allowing longer workouts with less muscle fatigue.
Brassica Campestris which increases fat burning.
L-Tyrosine which is a pre cursor to dopamine, so it improves your overall mood and motivation.
L-Taurine which protects cells during extended workouts.
Caffeine which provides energy and also increases fat burning.
Evodiamine which may also increase fat burning.
Choline Bitartrate which is a precursor to the neurotransmitter Acetylcholine which controls muscle contraction.

Choline levels drop during exercise, so supplementation can increase your endurance.
Thiamine Disulfide which keeps you clear headed.
Electrolytes to help maintain a proper fluid balance during workouts.
Instructions are to take 1-3 scoops with water before or during your workout, in addition to daily for its fat burning effects.

It's recommended that you start with one and move up from there, assessing your tolerance along the way.
Top Secret Cardio Igniter Pros and Cons
Advantages of Top Secret Cardio Igniter
There are tons of favorable Top Secret Cardio Igniter reviews that talk about the great energy and endurance it provides.
You can get it for very cheap.
It functions on several important levels.
Disadvantages of Top Secret Cardio Igniter
It may not be right for people with sensitivity to stimulants.

The amount of caffeine is not disclosed.
Where to Buy
You can purchase Top Secret Cardio Igniter through a few different online stores.

It comes in very affordably at just over $15 for a 35 serving tub.
Conclusion
The Top Secret Cardio Igniter formula is not the same as your typical pre workout formula.Depending on your past experiences, that may be a good or a bad thing.

If you've found other products lacking, Top Secret Cardio Ignitermay be a good choice in your case.
Have You Used Top Secret Cardio Igniter?

Leave Your Review Below!
Top 3 Pre WorkoutAffiliate Disclosure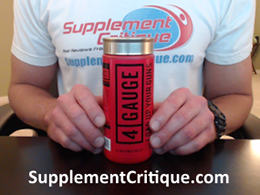 4 Gauge is a brand new pre workout that kicks in FAST and will rev up your workouts.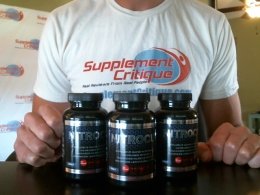 Nitrocut is a VERY effective pre workout supplement for a variety of reasons, see why here.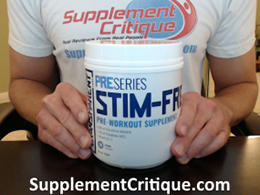 If you're looking for a stim-free pre workout, add Transparent stim-free to your list!
Want To Really Get Ripped?

Click Here To Download My FREE "Get Ripped" Ebook!
Ask A Question
User Questions and Answers
No Questions Have Been Answered For This Article.