Vexxum Review – Should You Use It?
By:
Rob Miller
Fact Checked On: 5-2-2018
Vexxum Overview
Pro Supps is a brand that's been making a name for itself with the stimulant-loving pre workout crowd with their 2 products – Jekyll and Hyde.

But they also offer a fat burner called Vexxum that we decided to take a look at.

The hook is that this extended release formula only needs you to take 1 pill each day, and they say it truly lasts throughout.

And with nootropics added to the formula, they've really created a kind of feel good fat burner that they're hoping will appeal to a wide audience.
Vexxum is a concentrated one-pill formula that provides weight loss support from all angles.

It boosts metabolism, burns fat, slashes your appetite, and boosts your mood so you don' t lose motivation.

So let's take a look at the formula to see if and how they make it all happen.
Vexxum Ingredients and How They Work
The core of the Vexxum formula is the Caffeine Triple threat.

They included 3 different kinds of caffeine. Caffeine Anhydrous is what you're used to from drinking coffee. Caffeine Citrate comes on quicker than traditional caffeine, and Infinergy (or Dicaffeine Malate) is buffered caffeine so it's easier on your stomach.

The formula is a proprietary blend so the exact amounts aren't known.

We do know, however that the whole formula amounts to 627 mg and includes 11 ingredients.
The rest of the formula contains mainly more stimulants.

The entire list is made up of:
Lotus Seed Extract which is an antioxidant as well as a fat burner.
Theacrine which is a stimulant similar to caffeine.
Hordenine HCL which causes the brain to release adrenaline
Octopamine HCL which may burn fat.
Yohimbe Bark Extract which is another stimulant.

It is recommended against by the FDA and banned in several countries because of its potential to cause dangerous side effects.
Sulbutiamine which is a nootropic to increase neurotransmitters in your brain so your mood improves as does your focus and concentration.
Rauwolfia Vomitoria Root Extract which is a form of Yohimbe, but with a longer half life so it lasts longer.
The recommended dose is 1 Vexxumcapsule taken once per day.

It is suggested that you take it with food until you are able to assess your tolerance.
Vexxum Pros and Cons
Advantages of Vexxum
You only have to take one pill per day.
A bottle lasts a month and a half, so that makes it pretty economical.
There aren't too many, but Vexxum reviews on Bodybuilding.com are generally favorable, commenting mainly on successful weight loss and some on energy.
Disadvantages of Vexxum
The amount of stimulants may be too much for some.
The presence of Yohimbe might turn some people off because it may cause dangerous side effects.
It's not available in countries where Yohime is prohibited.
Where to Buy
You can purchase Vexxum online through Bodybuilding.com, Amazon.com, or the Pro Supps official website.

The price varies widely depending on where you buy it.

It's $59.99 at the website, $39.55 at Bodybuilding.com, and $24.40 at Amazon.You'll definitely want to shop around for the best price.
Conclusion
Vexxum is a stimulant-heavy fat burner, and if that's what you're looking for and you can find it closer to its lower price point, it's worth getting.

But it's not particularly revolutionary, so I wouldn't expect miracles.
Have You Used Vexxum?

Leave Your Review Below!
Top 3 Fat BurnersAffiliate Disclosure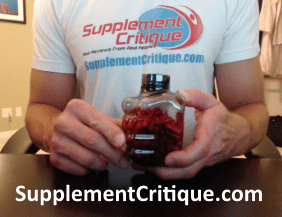 Instant Knockout is actually a new fat burning supplement I just came across, and got great results.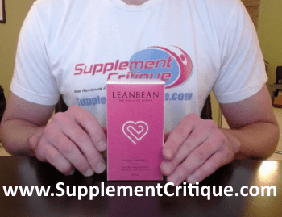 LeanBean Female Fat Burner is the BEST fat burner for women we\'ve ever tested.

Read our review here.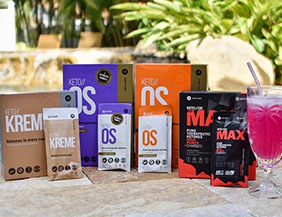 Biohacks your body into instant ketosis to burn fat instead of carbs.

Weight loss, energy, focus, anti-inflammatory, anti-aging.
Ask A Question
User Questions and Answers
---

Does VEXXUM caus high blood pressure and heart attack? -Turki

It has a lot of stimulants, so if you have blood pressure or heart issues, consult with your doctor before using it.- Rob
Was this question helpful to you?

ASK A NEW QUESTION