True Grit Pre Review – Should You Use It?
By:
Rob Miller
Fact Checked On: 7-26-2015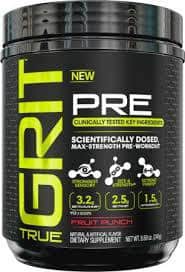 True Grit Pre Overview
The most important claim to fame for True Grit Pre is that it uses clinically studied doses to make sure you're getting what you think you're getting.

A lot of supplements throw an pinch of this and a whiff of that into their formulas, just so they can say it's in there.

They get away with it by calling their formula a "proprietary blend".

Then they don't have to reveal just how underdosed their ingredients are. Not so with True Grit Pre.

They make it a point of pride to tell you just how much of everything is in there, and that's because they use clinically studied doses.
Benefits of True Grit Pre
True Grit Pre claims to do the same things most pre workout supplements claim to do.

It maximizes your pump, which means that your muscles are getting all the necessary oxygen and nutrients and getting rid of all the toxins and wasted so they grow bigger faster.

It boosts your power because if you're pushing more weight, you're growing more muscle.

And it delays muscle fatigue because let's face it, the longer you workout in a session, the quicker you'll see results.
True Grit Pre Ingredients and How They Work
True Grit Predoesn't hide their formula ingredients or amounts.

They're proud to say they use clinical doses in each 2-scoop serving like:
1.5 grams of Nitrosigine which has been shown to increase nitric oxide levels for vasodilaton and pump.
3 grams of Creatine HCL which increases power in your muscles so you're working out harder, pushing more weight.
500 mg of Terminalia Arjuna which increases VO2 Max and absolute power.
3.2 grams of Beta Alanine which increases carnosine levels and decreases the build up of lactic acid in your muscles.

Without lactic acid build up, muscle endurance increases.
2.5 grams of Betaine which boosts recovery after workouts by maintaining the proper balance between anabolic and catabolic hormones.
350 Mg of Caffeine for energy and focus.
130 mg of Theanine which combined with caffeine works to improve focus.
It's recommended that you start with one scoop in water about 30 minutes before heading to the gym.

After assessing your tolerance, you can up that to 2 scoops which puts you at full dosing levels for all the ingredients.
True Grit Pre Pros and Cons
Advantages of True Grit Pre
There are lots of positive True Grit Pre reviews from customers who've used it, most of them commenting on the great energy and pump.
The formula is clinically dosed.
Disadvantages of True Grit Pre
Some say the taste is bitter.
For clinical dosing you need to use 2 scoops, which means you'll go through a tub in just 15 workouts, making it a little more expensive than you might originally have thought.
Where to Buy
You can purchase True Grit Pre online exclusively through the Tru Grit website and Bodybuilding.com.

The 30 scoop tub costs $34.67.
Conclusion
Clinical dosing really dose make a difference.It does no good to use just a little of an ingredient when it takes much more to be effective.

Unfortunately, this is what a lot of supplements do. Not True Grit Pre, though.

Clinical dosing is the key to its success.
Have You Used True Grit Pre?

Leave Your Review Below!
Top 3 Pre WorkoutAffiliate Disclosure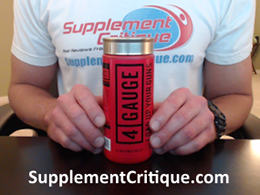 4 Gauge is a brand new pre workout that kicks in FAST and will rev up your workouts.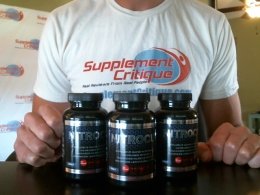 Nitrocut is a VERY effective pre workout supplement for a variety of reasons, see why here.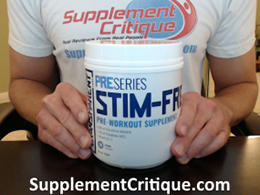 If you're looking for a stim-free pre workout, add Transparent stim-free to your list!
Want To Really Get Ripped?

Click Here To Download My FREE "Get Ripped" Ebook!
Ask A Question
User Questions and Answers
No Questions Have Been Answered For This Article.