Mesomorph Version 2.0 Review – Does It Work?
By:
Rob Miller
Fact Checked On: 7-26-2015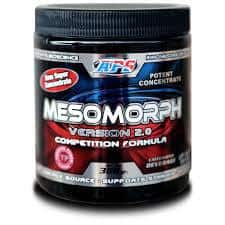 Mesomorph Version 2.0 Overview
Mesomorph from APS (Advanced Performance Supplements) has always called itself the King of pre workouts.

Now, with Mesomorph Version 2.0, the King of pre workouts no longer has DMAA. It was nice while it lasted, but as is usually the case when something in a supplement works, the FDA got involved and now it's banned.

It may legitimately be dangerous, or it may be too threatening to the pharmaceutical world. We'll probably never know.

But either way, APS had to come up with a new formula, and Mesomorph Version 2.0 is what they did.
Mesomorph Version 2.0 promises to live up to your high expectations with increased energy, stamina, endurance, and pumps – everything you expect from a high quality competition pre workout.

Let's take a look at the new formula and see if it stacks up.
Mesomorph Version 2.0 Ingredients and How They Work
Mesomorph Version 2.0 stuck pretty closely to the original formula, except for the DMAA. There's:
Beta Alanine which increases carnosine and decreases lactic acid buildup so your muscles don't get fatigued as quickly as they otherwise would.

More muscle endurance means more time for working them.
L-Citrulline to enhance workout performance by stimulating more nitric oxide production that even l-arginine can do.
Arginine AKG which can boost nitric oxide levels which means more oxygen and nutrient delivery to the muscles during workouts.
Creatine which increases muscle energy so you're pushing more weight, getting better results.
L-Taurine which increases pumps and facilitates recovery.
Agmatine Sulfate which improves muscle contractions
Methylxanthine which functions like caffeine, only the energy lasts longer.
Caffeine for the energy and focus increase.
Theobromine as an additional mild stimulant.
Ascorbic Acid which helps the creatine to be better absorbed and utilized by the body.
Acacia Rigidula Extract which is what they used to replace the DMAA. It promotes cutting and muscular development.
The recommended dose is one scoop mixed with water and taken about 30 minutes before your workout.

Because of the stimulants, it's not recommended that you take Mesomorph Version 2.0 within six hours of sleeping.
Mesomorph Version 2.0 Pros and Cons
Providing a fair review means looking at the both the good and the bad aspects of a supplement.
Advantages of Mesomorph Version 2.0
It's modeled after a very popular Mesomorph Version 1.
The formula is well rounded and pretty complete.
Mesomorph Version 2.0 uses full, clinical dosing wherever possible.
It's safe and legal.
Disadvantages of Mesomorph Version 2.0
It's got a lot of stimulants, so you have to be careful when you take it.
It's tough to find Mesomorph Version 2.0 reviews from customers.

Plenty of people swore by the first version, but we just don't know yet about this one.
From what we do hear, the taste is not good at all.
Where to Buy
You can buy Mesomorph Version 2.0online through the APS website.

The tub costs about $60.
Conclusion
If you like a stim-y pre workout, and you liked the original Mesomorph, I would give i Sometimes remakes are a disappointment.

That may be the case with this, but there seems to be a good chance that Mesomorph Version 2.0 pulls it off.
Have You Used Mesomorph Version 2.0?

Leave Your Review Below!
Top 3 Pre WorkoutAffiliate Disclosure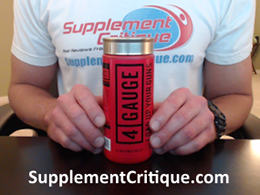 4 Gauge is a brand new pre workout that kicks in FAST and will rev up your workouts.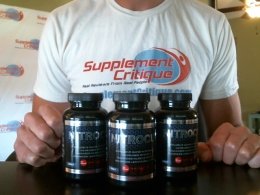 Nitrocut is a VERY effective pre workout supplement for a variety of reasons, see why here.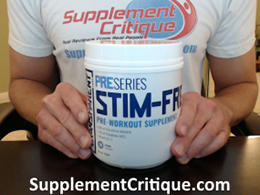 If you're looking for a stim-free pre workout, add Transparent stim-free to your list!
Want To Really Get Ripped?

Click Here To Download My FREE "Get Ripped" Ebook!
Ask A Question
User Questions and Answers
---

Is this a mix for water...and does it speed up your heart -Daniel

You mix one scoop with water and take it about half an hour before working out.- Rob
Was this question helpful to you?

ASK A NEW QUESTION