Cutler Nutrition Legend Review – Does It Work?
By:
Rob Miller
Cutler Nutrition Legend Overview
Once you decide you want to use a pre workout, it's time to decide what you want it to do for you.

For a lot of people, maybe most, the answer to that question is explosive energy.

The most commonly stated reason for using a pre workout supplement is the need to go to the gym hyped up and energized, and to hold on to that energy for as long as you need it each day. Working out is hard work.

You need all the help you can get.
Cutler Nutrition Legend comes from Jay Cutler with the tag line that "If you want to be a legend, you have to train like one…" Without fancy graphics and convoluted explanations, Cutler Nutrition Legend claims to be there for exactly what you need – explosive strength, muscular endurance, energy, and pumps.
Cutler Nutrition Legend Ingredients and How They Work
Cutler Nutrition Legend calls its formula old school, but the ingredients don't particularly support that.

There are definitely some that I'm not familiar with.

Here's the list:
Creatine which increases muscle power so they can work harder.

When muscles work harder, they grow bigger and stronger faster.
Trimethylglycine (TMG) which is a stimulant.
Taurine which improves recovery.
Caffeine for energy and focus.
Beta Alanine to reduce muscle fatigue by decreasing the build up of lactic acid so you can work your muscles longer.
Yohimbe which is a stimulant that may cause dangerous side effects.

The FDA hasn't outright banned it, but they do recommend against using it.
Plumbago Zeylanica Root which is an herbal stimulant.
Cullen Corylifolium Seed which I haven't seen in any other workout supplement.
Glutamine which is an amino acid that helps with muscle recovery.
Rhizomatous Iris which as far as I can tell is not in any other workout supplements.
The recommended dose is 1 scoop of Cutler Nutrition Legend taken mixed with water and taken about 15-30 minutes before your workout.
Cutler Nutrition Legend Pros and Cons
Advantages of Cutler Nutrition Legend
There are lots of favorable Cutler Nutrition Legend reviews from customers who say it gives them great energy and pumps.
It's affordable.
It's available online.
Disadvantages of Cutler Nutrition Legend
Some people don't like the taste.
Cutler Nutrition Legend doesn't explain its ingredients and it lists a few that we can't find any information on.
Where to Buy
You can purchase Cutler Nutrition Legendthrough several online retailers.

The 28 serving tub sells for anywhere from $22 to $39 so you'll definitely want to shop around.Amazon.com was the cheapest place we saw it.
Conclusion
The formula doesn't look very promising, but Cutler Nutrition Legend gets very positive reviews so it is definitely a product worth giving a try if you like stimulant pre workout formulas.
Have You Used Cutler Nutrition Legend?

Leave Your Review Below!
Top 3 Pre WorkoutAffiliate Disclosure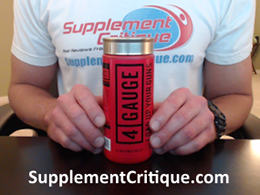 4 Gauge is a brand new pre workout that kicks in FAST and will rev up your workouts.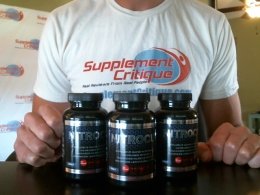 Nitrocut is a VERY effective pre workout supplement for a variety of reasons, see why here.
User Reviews

5.0 out of 5 Stars (1 Reviews)
Have you used this supplement?
Joe's Review
The pre-workout has been great for me. I love the pump without the nervous side effects in other products.

I use the pre, post and protein. I've seen the gains and love how I'm looking.

I'm 43 and look better now, lift with gains and defy the assumption that age starts to impact gains. May not be for all, but I can't say enough wonderful things about the product line!
Joe

Was this review helpful to you?
0 out of 1 people found this review helpful.
---
Want To Really Get Ripped?

Click Here To Download My FREE "Get Ripped" Ebook!
Ask A Question
User Questions and Answers
---

I received a sample of Legend Pro pre-workout from Cutler Nutrition after ordering a T shirt. My wife took it and got the chills and starting sweating very badly for a couple hours. My brother had the same result. What could cause this reaction. Both have used C4 and are not new to pre-workouts. Thanks -Shannon

Legend Pro contains Yohimbe, which is a pretty powerful stimulant that has been known to cause these kinds of side effects. It doesn't happen to everyone, but it does happen. C4 doesn't contain Yohimbe, so my guess is that's what it is.- Rob
Was this question helpful to you?
6 out of 6 people found this question helpful.
ASK A NEW QUESTION