Andro Fury Review – Should You Use It?
By:
Rob Miller
Fact Checked On: 7-26-2015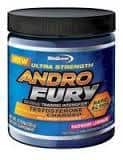 Andro Fury Overview
We talk a lot about stacking a pre workout with a testosterone booster for great results, especially if your goal is adding muscle mass.
A pre workout gets you going with energy and pumps, while a testosterone booster sets your body up to be more anabolic, more willing to hold onto muscle and let go of fat. Andro Fury is a workout product from BioQuest that combines the best of both worlds into one supplement.
If it works, this could be a great way to save a little money without sacrificing results.
We were definitely interested enough to take a look.
Andro Fury Benefits
Andro Fury promises a one-two punch of performance enhancers like you'd find in a pre workout and the power you'd get from a testosterone booster.
According to its promotional material, Andro Fury:
Boosts testosterone.
Up-Regulates your performance.
Increases power and aggression.
Provides amino acids for muscle recovery.
Andro Fury Ingredients and How They Work
The backbone of the Andro Fury formula is the AFX Extreme Performance Matrix, a proprietary blend that includes:
Tribulus Terrestris from Bulgaria to increase the body's natural production of testosterone.
BCAAs like L-Leucine, L-Isoleucine, L-Valine, L-Tyrosine, L-Taurine, and L-Glutamine to support post workout recovery.
Vinpocetine for increased focus and concentration.
Other ingredients include:
Niacin for increased vasodilation.
Caffeine for energy and focus.
L-Arginine and L-Citrulline for increased nitric oxide for better pumps.
R-Lipoic Acid for better energy metabolism.
Instructions are to take 2 scoops of Andro Furymixed with water about 30 minutes before hitting the gym.
Andro Fury Pros and Cons
Advantages of Andro Fury
There are several positive Andro Fury reviews mainly referring to energy and pump.
The formula is pretty well rounded.
Disadvantages of Andro Fury
Word is that the taste is pretty nasty, and you have to use 2 scoops, so it's probably pretty strong too.
The marketing definitely seems more hyped up than it deserves to be.
The only testosterone boosting ingredient is Tribulus, and while it's helpful, there are much more effective ingredients.
Where To Buy
You can purchase Andro Fury online. The 28 serving tub sells for $32.50 which is pretty average.
Conclusion
General consensus on Andro Fury is that it's decent but nothing special.
This runs counter to the marketing hype for sure.
Things aren't pointing to Andro Fury getting a high recommendation from us, and the clincher is that people almost universally say this is the worst tasting pre workout they've ever tasted.
Have You Used Andro Fury?
Leave Your Review Below!
Top 3 Pre WorkoutAffiliate Disclosure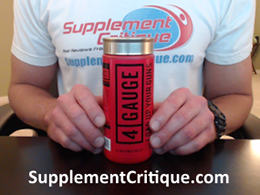 4 Gauge is a brand new pre workout that kicks in FAST and will rev up your workouts.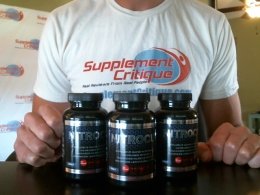 Nitrocut is a VERY effective pre workout supplement for a variety of reasons, see why here.
Want To Really Get Ripped?

Click Here To Download My FREE "Get Ripped" Ebook!
Ask A Question
User Questions and Answers
No Questions Have Been Answered For This Article.