Vidrin Review – A New Kind of Viagra?
By:
Rob Miller
Fact Checked On: 11-25-2013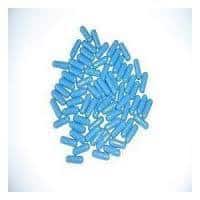 Vidrin Overview
Vidrin is a little different than most of the male enhancement products we look at here at SupplementCritique.com. Rather than an herbal supplement, Vidrin is a soft tab form of popular prescription erectile dysfunction medications. It is the same medicine as, say, Viagra and Cialis, but it comes in a form that is much more quickly absorbed and usable by the body.
There is a Vidrin website that explains the benefits of using it instead of the original pill forms of the medications. It is there that we found most of our information, and it is presented in a professional and easy to follow manner.
Vidrin Ingredients
One of the key things to remember about Vidrin is that it contains the exact medication you want, just in a different delivery format. What they offer in soft tab form is:
Viagra which has as its main ingredient Sildenafil Citrate.
Cialis which has as its main ingredient Tadalafil.
(The website also sells Levitra, but only in hard pill form because generic Levitra is not yet available.)
How Vidrin Works
The website explains that when you take medication in traditional pill form, it has to travel through the entire digestive system before it is absorbed into the bloodstream where it is needed. Normally, this takes about 60 minutes. But if you've just eaten a meal, it could actually take as long as 3 hours. But with a Vidrin soft tab, you take it by placing it under your tongue. From there, the medication directly enters the bloodstream through cell walls, avoiding the digestive system entirely. Instead of an hour, the process typically takes about 20 minutes.
Vidrin Pros and Cons
There are good and bad aspects to all things. Listing them out is an effective way to figure out where you land on the question of whether or not to pursue a purchase.
Advantages of Vidrin
It's fast acting.
The website is complete and informative.
It's been clinically tested to work.
Vidrin contains the same ingredients as the original forms of Viagra and Cialis.
There is a money back guarantee.
Disadvantages of Vidrin
A prescription is required.
Vidrin can cause the same side effects and drug interactions as Viagra and Cialis because it's the same essential medicine.
It's expensive.
Where to Buy
You can order Vidrin through their official website. You are required to pay an annual "physician's fee" of $55 on top of the already steep price. For example, a 5-count order of the Vidrinform of Viagra costs $115.35. That's well over $20 per pill.
Conclusion
It seems like a good thing, but the crazy price tag seems too much to pay for the convenience of the fast acting form. Vidrin may be on to something, but in order to compete, I'd think it would have to lower the price.
Have You Used Vidrin? Leave Your Review Below!
Top 3 Male EnhancementAffiliate Disclosure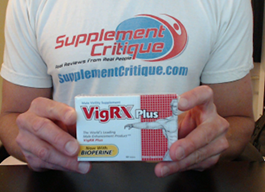 Out of the 100+ male enhancement products Ive tried, Vigrx Plus was the best.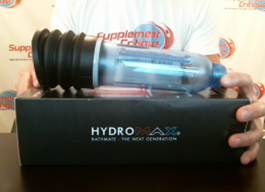 The Bathmate is a proven water-based vacuum pump that can help dramatically increase your size.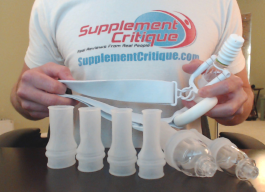 Phallosan Forte is a GREAT option for those looking to grow both length AND girth, permanently.
Honorable Mention/Inexpensive Alternative:Magnum Rings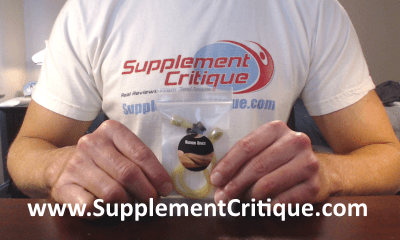 Magnum Rings are a VERY affordable option to getting both girth and length gains, at a fraction of the price of the Bathmate or Phallosan Forte.
Click Here to see our full Magnum Rings review.
Want To REALLY Get Bigger?

Click Here To See Products That WORK!
Ask A Question
User Questions and Answers
No Questions Have Been Answered For This Article.