Virility Ex Review – Updated Oct. 2018
By:
Rob Miller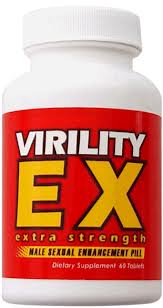 1. Virility Ex Overview
Virility Ex represents a particular type of male enhancement product as it combines the use of exercises with the administration of pills in order to reach (supposed) benefits like increased sex drive, better erections, and even increased penis size.

While all these claims sound like the perfect solution to all male sexual problems, Virility Ex does not seem to be supported in any way by clinical studies or individual testimonials.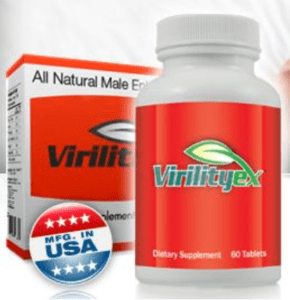 We're going to dig into this male enhancement supplement and learn everything you need to know to make a wise decision.
After all, there's a million sex enhancers on the market that promise the world, but most of them fall flat when it comes to delivering bigger, better erections.

Is Virility Ex just another empty promise?

Let's find out!
Jump To A Section
How Virility Ex Works
What Are The Benefits?
Ingredients in Virility Ex
Virility Ex Side Effects
Virility Ex Reviews
Frequently Asked Questions
Recommendation
2. How Virility Ex Works
Virility Ex is, as explained earlier, a combination of exercises and pills for increased sexual stamina and even penis enlargement benefits.

Many specialists say that just the simple administration of herbal pills cannot do any good to men searching for a method to increase their penis size without resorting to surgery, penis pumps, or other devices.

But Virility Ex claims to be able to do exactly that.
However, little information is provided on the exercises needed for increasing penis size.

The moment someone buys a bottle of these herbal pills, they are registered for the free exercise program, so, basically, the single products on sale are the pills.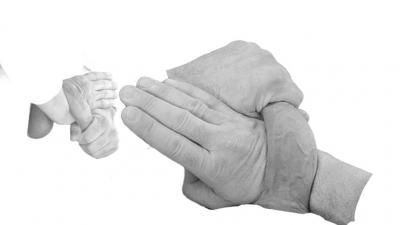 These types of products and "programs" are a dime a dozen. They include a laundry-list of ingredients that supposedly increase testosterone, stamina, sex drive, and dramatically increase blood flow to the penis for improved erections.

Oh, and let's not forget they help with premature ejaculation too.
Notice how they talk a big "science" game.

In fact, the visitor gets a mini-lecture in penile anatomy, which helps the product build that authority and trust.

I
t's true that proper blood flow to the penis (in particular the corpora cavernosa) and the release of nitric oxide is what helps with erections… but this is the same verbiage used by the BIG players in the ED world like Viagra and Cialis.
The real question is, do the Virility Ex ingredients truly work to deliver the bold results they claim?

We'll get into that in just a bit, but first… what are these claims?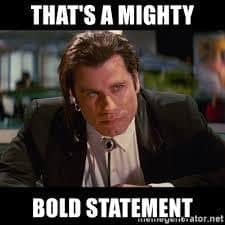 3. The Big Bold Promise
It's one thing to promise improved erections and increased sex drive and stamina.

In fact, there are some herbal products on the market that can potentially help you in that department.

However, it's another thing to promise your customers a bigger penis.

There it is. Plain as day.

On their website they explicitly say that you can get a "bigger penis just by taking some pills." The nerve.
Not only that, but it's painless too!

And I'm sure guys buy into this.

Lots of men have tried pretty much everything to cure their penis woes. Pumps, extenders, all of that.

So when a product like Virility Ex comes around and says it works, pain-free, it's tempting to give it a try.
In full transparency, I used to be involved in this company's affiliate program… that is until they started making these false claims.

I couldn't, with a clear conscience, continue to promote a product that was telling bald-faced lies to vulnerable men.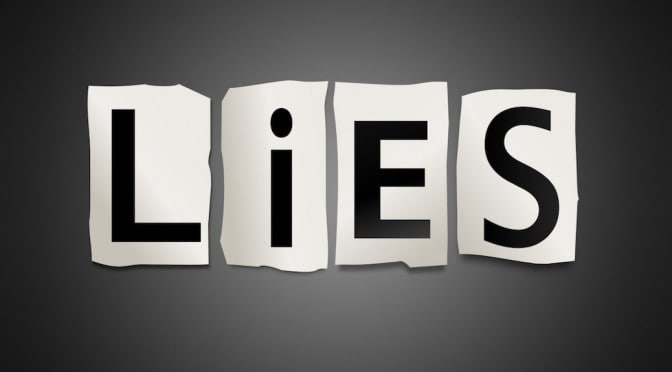 But anyhow, let's dig even further and look at the ingredients.

We'll see how it's impossible to get a bigger penis from any pill, let alone some herbal concoction.
4. What are the ingredients in it?
The Virility Ex pills are a combination of herbal ingredients and essential amino-acids.
Here is the full ingredient profile…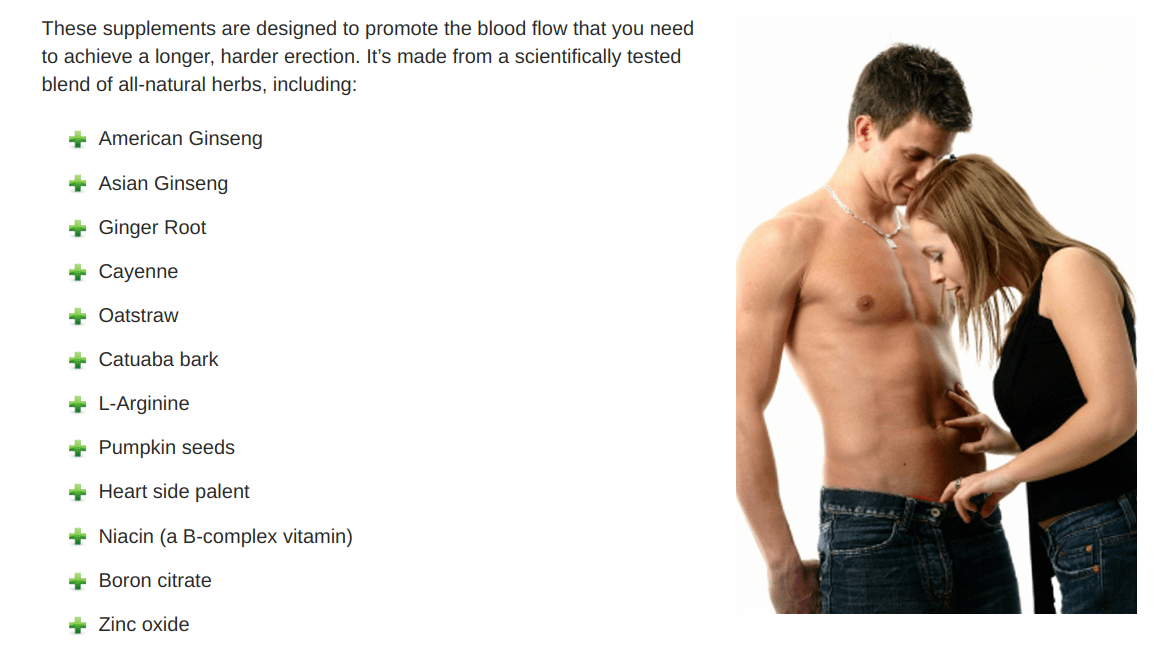 Now let's break it down to see the magic, or lack thereof, in the individual ingredients.

We'll discuss the main ingredients worth mentioning.
Although they don't list it on their main page of ingredients, I found that Virility Ex also contains an herb called Yohimbe.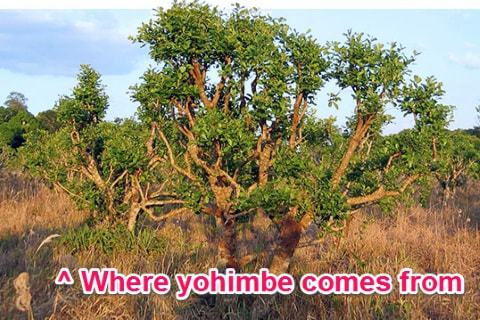 Yohimbe is sourced from the bark of the Yohimbe tree in western Africa, and is a natural aphrodisiac and vasodilator which helps with blood flow.

According to one study, 14% of men experienced improved erections while using Yohimbe, while upwards of 40% experienced "partial" improvement.

It didn't work at all for most men. (Source)
Now, for good measure, after saying the ingredients are all-natural, they once again go into the whole "it'll lengthen your penis" deal.

So let's just clear the air now… NONE of the ingredients in Virility Ex are capable of increasing the size of your penis.

While this product might help you get in the mood and experience better erections, it will NOT add length or girth to your friend down there.
Also, let's keep in mind that it says it's "clinically tested." I see no evidence of this (links, studies, etc.) anywhere on their website or across the internet about this.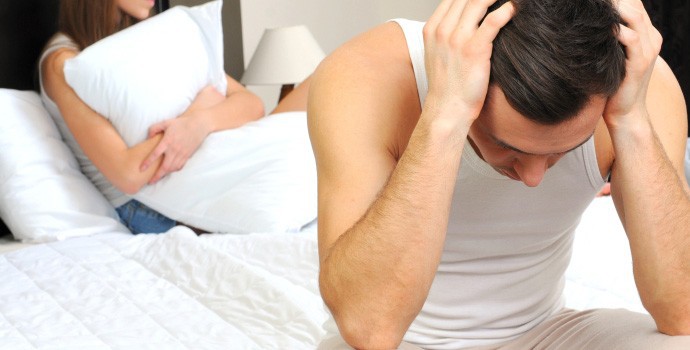 5. Are there any side effects?
Yes, there are side effects you might experience while taking Virility Ex.Most of these shady companies claim there's ZERO side effects to contend with… which is always B.S. So I was pleasantly surprised when I found that the makers of the product are (somewhat) transparent about this.
Here's what they list on their site…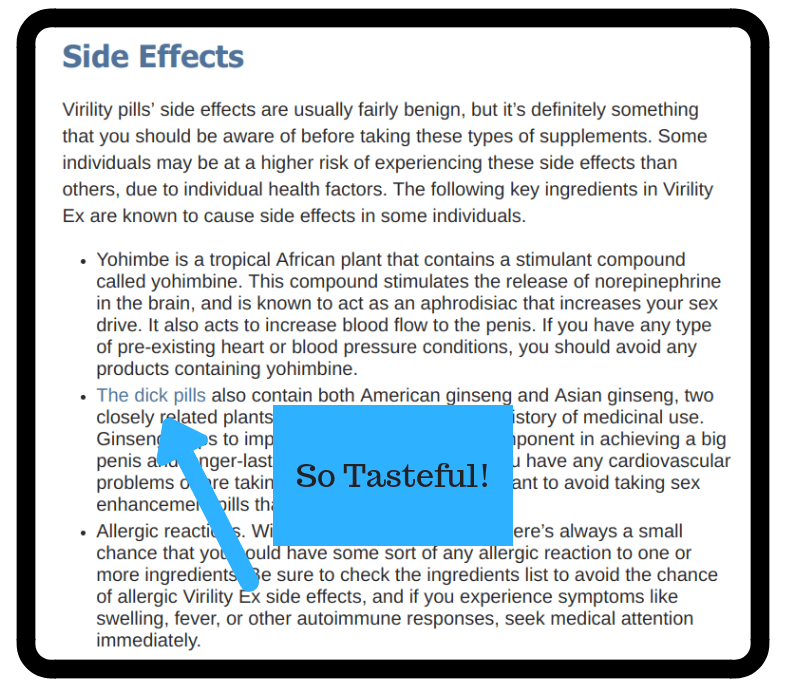 They claim the side effects are "benign." So let's have a look.
And let's start withYohimbe, perhaps your greatest concern if you take Virility Ex.
In so many words, WebMD suggests you'd be better off laying naked in the woods with honey smothered over your junk than you'd be experimenting with Yohimbe.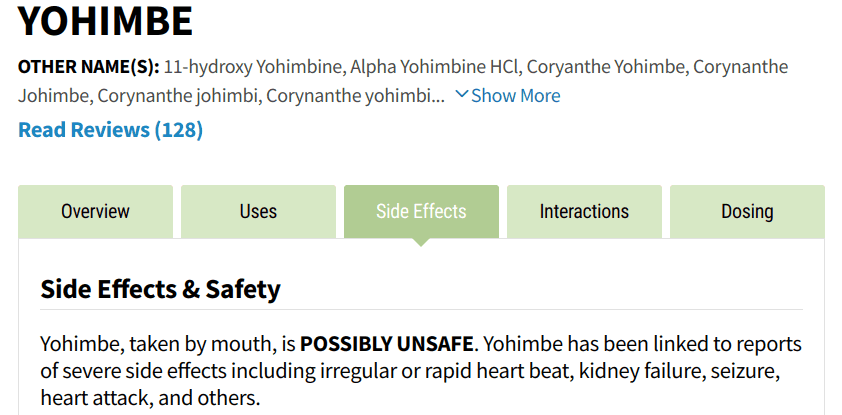 Even when taken in "typical doses," this ingredient can be dangerous…
"When taken by mouth in typical doses, yohimbe and the ingredient yohimbine can cause stomach upset, excitation, tremor, sleep problems, anxiety or agitation, high blood pressure, a racing heartbeat, dizziness, stomach problems, drooling, sinus pain, irritability, headache, frequent urination, bloating, rash, nausea…" Source
Not to beat a dead horse, but another study brings up a good point when discussing the dangers of Yohimbe.

The researchers say "Most yohimbe products don't say how much yohimbe they contain." (Source). Virility Ex is one of those products.

There's no telling how much Yohimbe is a.) in this product, and b.) safe for YOU to take.

Yikes!
Not so benign after all. And that's just ONE ingredient.

I'll now briefly touch on the side effects of a few more ingredients in the formula.
Medical News Today reports that although relatively safe, users of American Ginseng might expect the following side effects:
headaches
sleep problems
digestive problems
changes in blood pressure and blood sugar
irritability
nervousness
blurred vision
severe skin reaction
diarrhea
convulsions and seizures
etc.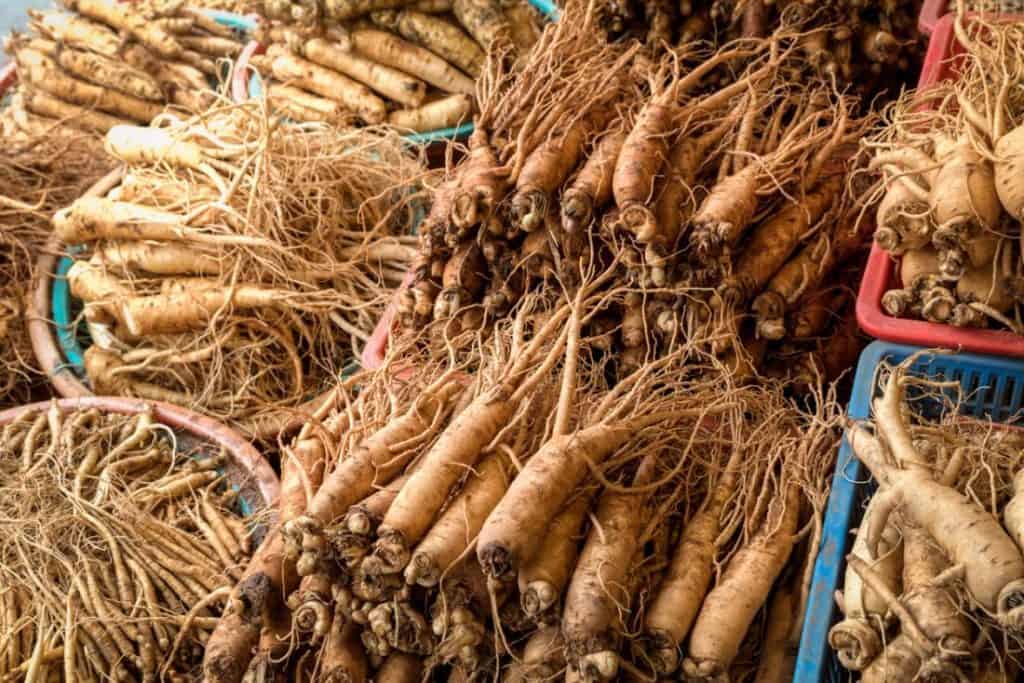 Asian Ginseng, or Panax, is reported by WebMD to "commonly" cause insomnia.

Other less common side effects of this ingredient include:
Breast pain
increased heart rate
high or low blood pressure
headache
loss of appetite
diarrhea
etc.
Finally, according to HealthLine, L-Arginine might cause everything from increased risk of bleeding and potassium spikes, to changes in blood sugar levels and decreased blood pressure. (Source)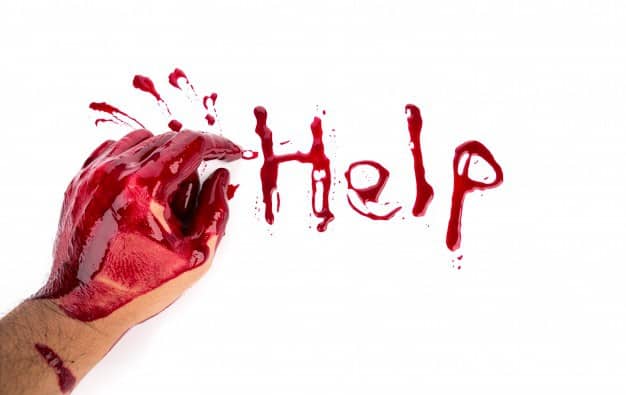 They go on to say that you should avoid any product containing L-Arginine if you're taking blood pressure meds.
6. Virility Ex User Reviews
As far as user reviews go, I was only able to find reviews from Amazon.com customers.

And boy does it confirm my suspicions of this product.
Overall, Virility Ex gets a pathetic 2.6 stars…

While nobody really complained of any harsh side-effects or complications, most were just disappointed that it did nothing at all for them…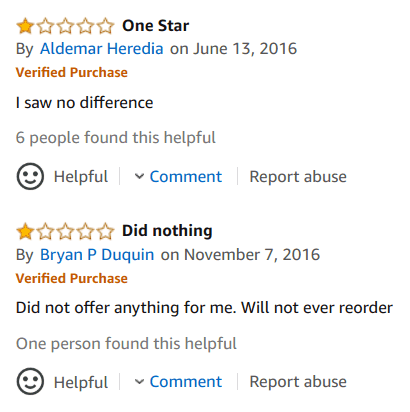 False advertising will always bite you in the ass.
This one happens to be my favorite review….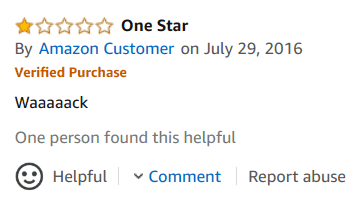 The guys who gave a 5-star review of the product didn't go into much detail at all.

They simply said "OK," or "Good product." And that's it.

Lame.
You can find some YouTube video "reviews" of Virility Ex, but they're all just affiliates trying to get you to buy from their link for a commission.

I highly doubt that ANY of these guys have actually tried the product.
Virility Ex Benefits
It is an all-natural, herbal formula
It supposedly contains a powerful aphrodisiac
It's relatively inexpensive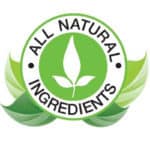 Virility Ex Drawbacks
The official website is not informational
There are no testimonials from real users
The ingredient Yohimbe may cause increased blood pressure and other complications
There is no guarantee
It will NOT make your penis bigger as it claims it will
Virility Ex FAQ's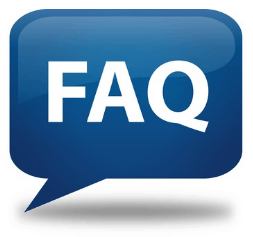 7. How to use Virility Ex?
The website doesn't say how to take the pills, but I'm assuming you take one pill 30-60 minutes before having sex.

At any rate, I'm sure the usage directions are listed on the bottle.
8. Will it really make me bigger?
No, this sex pill and exercise program will NOT increase your penis size.

It might seem like you're getting bigger when you have an erection, but the temporary increase in blood flow will dissipate, and you'll be back to your normal size again.
There isn't a pill on the market that can make your penis grow in size.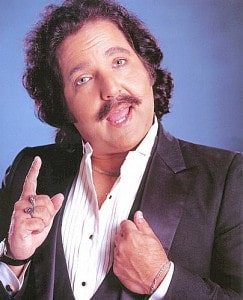 9. Can I take it with Alcohol?
I would definitely advise against taking Virility Ex with alcohol.

The Yohimbe alone can bring enough complications, without the wild-card of alcohol in the mix.

Play it safe and stay sober while taking this one.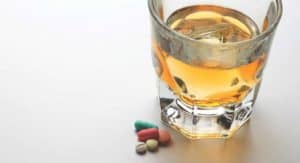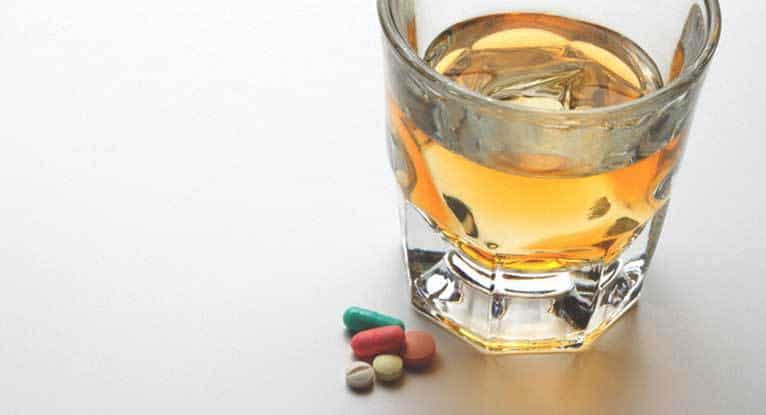 If you're looking for a sex pill that works super-fast and you can take with alcohol, have a look at this review I wrote that covers all you need to know.
1o.

Where can I buy Virility Ex?
Virility Excan be purchased through online ordering from the manufacturer's website.

You can also buy Virility Ex from third-party websites that sell similar products.

You will not be able to find Virility Ex in brick and mortar stores.
11. How much does it cost?
The price of Virility Ex is $39.99 for a one-month supply.And the more you buy, the more you save.

But proceed with caution.They offer a "try before you buy" deal, which is essentially a "free trial." However, you'll most likely have to put in your credit card and get signed up for future auto-shipping (and auto-billing!). This is rarely a good thing.
12. Is there a guarantee?
No.

Nowhere on the Virility Ex website is there any mention of a money-back guarantee.

This should make you think twice before shelling over money for a product that isn't able to deliver on its promises.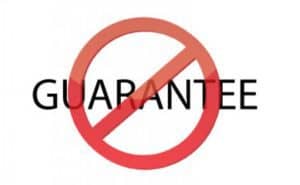 13. Is it a scam?
Yes.

Making false promises and ridiculous claims just to get someone to buy your product — a product that will only leave them dissatisfied at best — then it sure is a scam.

It might not be as scammy as some of the products I've reviewed, but it's a scam nonetheless.
14. Recommendation
At first glance, Virility Ex sounds like the perfect solution to all the male sexual problems.

However, many of these claims may be nothing but hot air, since there are no clinical studies to attest for its benefits, and it is difficult to believe that these pills perform as promised, without knowing what they really contain.
Also, Virility Ex contains Yohimbe, an ingredient considered to be the most potent herbal aphrodisiac ever discovered.

However, it does not work to increase penis size as promised.

Instead, you could experience some nasty side effects from this ingredient.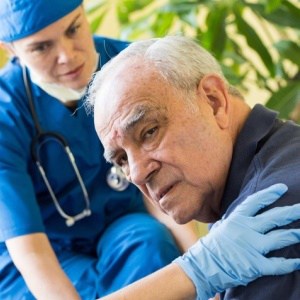 The user reviews are less-than-impressive, and there is no guarantee offered.
Finally, Virility Ex information is quite difficult to find, so caution is highly advised in regards to this specific male enhancement product.

I do not recommend Virility Ex to my readers.

There are much better options out there for men who suffer with ED.
Have You Used Virility Ex?

If so, leave your review below!
Top 3 Male EnhancementAffiliate Disclosure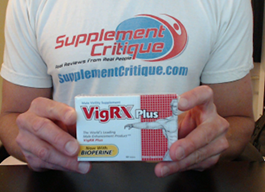 Out of the 100+ male enhancement products Ive tried, Vigrx Plus was the best.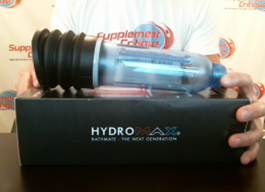 The Bathmate is a proven water-based vacuum pump that can help dramatically increase your size.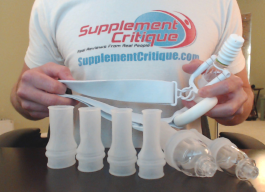 Phallosan Forte is a GREAT option for those looking to grow both length AND girth, permanently.
Honorable Mention/Inexpensive Alternative:Magnum Rings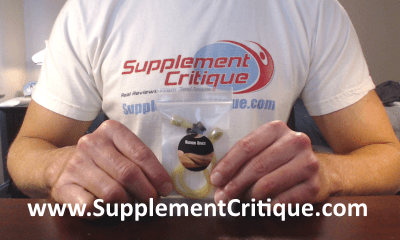 Magnum Rings are a VERY affordable option to getting both girth and length gains, at a fraction of the price of the Bathmate or Phallosan Forte.
Click Here to see our full Magnum Rings review.
4 Star User Reviews

1.0 out of 5 Stars (1 Reviews)
Have you used this supplement?
There Are no 4 Star User Reviews
Want To REALLY Get Bigger?

Click Here To See Products That WORK!
Ask A Question
User Questions and Answers
---

When the penis grows does it stay big or do you have to keep on taking the pills? -Roger

You won't get permanent penis growth from a pill, from any pill. They'll just help you with harder, firmer erections, not actual growth.- Rob
Was this question helpful to you?
4 out of 4 people found this question helpful.
ASK A NEW QUESTION
---

is there and email i can get in touch with them with because i paid £60 with my free trial and the product didn't even arrive? thank you... -mathew

I checked their website. I don't see an email address, but their customer service phone number is 1 (818) 303-9260 and their hours are M-F 6:30am-5pm Pacific Time.- Rob
Was this question helpful to you?
3 out of 3 people found this question helpful.
ASK A NEW QUESTION
---

Have you tested and/or reviewed Viril-X (not Virilty XL) and how does Viril X compare to VigRx Plus, the male enhancement product you recommend? -Peter Manso

Here's a link to my Viril X review: https://www.supplementcritique.com/viril-x-review/   It's a pretty detailed review with lots of necessary information.  I haven't tried it myself yet, so I can't really compare it to VigRx Plus, which I have used many times with real success.- Rob
Was this question helpful to you?

ASK A NEW QUESTION