Vitalabs Monster Stack Pack Review
By:
Rob Miller
Fact Checked On: 4-10-2020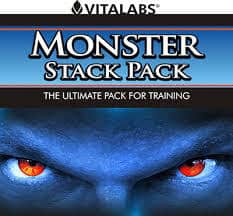 Vitalabs Monster Stack Pack Overview
The heyday of steroids is long gone, and since then, bodybuilders have turned to supplements in record numbers to help them achieve the goals they've set for their bodies and their workouts.

Some folks just take one or two products, but a lot of the most serious guys take several supplements at once to create just the right stack to get them the results they want.

Still others want the best of both worlds.

They want a stack to address each of their needs, but they want the pros to put it together for them. And who can blame them?

Not everyone has time for the research it requires to get it right.
You shouldn't need to be a certified nutritionist in order to find the right supplement for yourself.
Vitalabs Monster Stack Pack is for those guys.

It's a stack of 11 pills (6 capsules and 5 tablets), each put together in a packet that you take with a high carb beverage about an hour before or immediately after you workout.

The goals here are to:
Increase testosterone.
Increase creatine.
Increase power and endurance.
Increase energy.
Vitalabs Monster Stack Pack Ingredients and How They Work
Distributed among the 11 pills are a whole lot of ingredients.

We won't list them all but we'll try to hit the highlights:
The vitamin and mineral base includes Vitamin B6, Vitamin E, Magnesium, Zinc, Copper, and Chromium.

These are all commonly used in bodybuilding supplements and multivitamins.
Then there's:
DHEA for increasing testosterone levels.
Rhodiola Rosea to fight fatigue.
Tribulus Terrestris to increase total testosterone.
Tongkat Ali to Increase free testosterone.
Deer Antler to increase growth hormone levels.
Three kinds of creatine to increase fast twitch muscle strength.
Guarana for energy.
Several Amino Acids for protein synthesis and post workout recovery.
Colostrum for added strength and cell health.
And a host of herbal ingredients with various benefits.
You should take Vitalabs Monster Stack Packfor a cycle of 4-6 weeks, then take 2-4 weeks off before resuming your schedule.
Vitalabs Monster Stack Pack Pros and Cons
Advantages of Vitalabs Monster Stack Pack
It takes the guesswork out of it for you.
The ingredients are all natural.
It's cheap.
Disadvantages of Vitalabs Monster Stack Pack
11 pills is a lot to take all at once.
There are no Vitalabs Monster Stack Pack reviews from customers available to view online, so it's tough to tell whether or not it works.
It's got 100 mg of DHEA, which may be great for some, but I think I lot of people will feel side effects at that level.
Where to Buy
You can purchase Vitalabs Monster Stack Pack through online vendors.

We saw the 24 packet supply for as little as $25.95 and as much as $29.95. That's way down from the original price of $69.95.
Conclusion
Given the price, I would be inclined to recommend you try Vitalabs Monster Stack Pack.For the price, you might get some real help with your workouts and/or post workout recovery.

Just make sure you take it with food the first time to make sure that if you do experience side effects from the DHEA, they'll be as mild as possible.
As always, you should double check with your medical provider to fully sure that nothing inside of Vitalabs Monster Stack Pack is going to interact with any medications that you are currently taking in case you have any doubts about it and always be sure that you are not allergic to it.
Have You Used Vitalabs Monster Stack Pack?

Leave Your Review Below!
Top 3 Body BuildingAffiliate Disclosure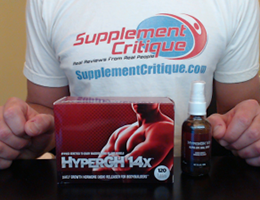 HyperGH 14X is a potent HGH releaser which works great for bodybuilding.

Read more in our review.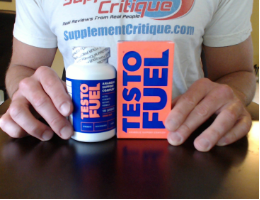 Testofuel is the most effective testosterone boosting supplement on the market that ive tested.

Read my review to learn more.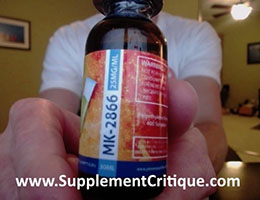 Ostarine is the poster boy for SARMS, and will promote lean muscle tissue growth dramatically.
Ask A Question
User Questions and Answers
No Questions Have Been Answered For This Article.