Weird Testosterone Trick That Baffles Researcher's and Wives?
By:
Rob Miller
Fact Checked On: 7-2-2018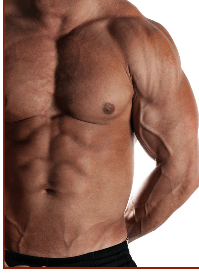 Recently I have seen literally dozens of ads talking about some weird trick that is supposed to help boost natural testosterone levels. Not only does it baffle researches in Cambridge (that's where Harvard is by the way), but it also is leaving wives speechless as to the effects it is having on their man. Sound like a load of BS? We thought so too, so I decided to investigate these claims and see what all the fuss was about. Low testosterone levels is a problem that is plagued millions of men across the US, and it is only natural that dozens of products that are used to help treat low t have been popping up like wild flies on the internet.
So What is This Weird Testosterone Trick?
Well, apparently researchers in Cambridge, Massachusetts have stumbled across some miracle formula that helps to increase all natural testosterone levels in men. By doing so, not only does it help boost libido and sex drive, but also helps with sleep quality, lean muscle maintenance, as well as and overall boost in the quality of your life. Why you would not want to share this trick with your friend I have no idea. It's not like this trick is the holy grail of eternal life, and there's only 2 pints in the world to drink from.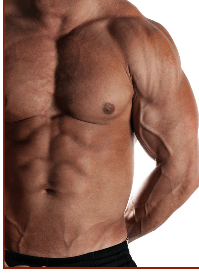 The specific ad that I came across would not divulge the formula that was discovered, but rather, talked incessantly about the benefits of this so called "miracle formula". I don't want to talk about which product they were referring to in this article (cough!, Nugenix, cough!), but you probably already know this. I did a little bit of research to see if I could find out, at the very least, which ingredients this miracle was all about, but came up short. I know for a fact that ingredients like Testofen ( which is basically a fancy name for fenugreek extract) has been touted as a major testosterone booster, but I was unsure about what the real benefits were of this particular ingredient.
The Bottom Line
There are hundreds of products on the market that use the testosterone boosting trick in their marketing campaigns, and I have even tested a few of them. As far as some weird trick that is leaving doctors and wives speechless, it's all in the marketing on that one. I don't think there is a trick to anything, other than leading a healthier lifestyle, staying away from booze and cigarettes, and eating right.
One product I recently tested is called Testofuel, which from the onset, looks like it's geared towards men who are looking to just get more leaner, muscular physiques. What I learned though is that Testofuel actually does a very good job of helping you feel, well, young again.
Check out my official review to learn more.
Top 3 Testosterone BoostersAffiliate Disclosure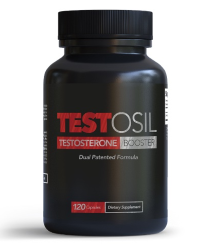 Testosil is the most effective testosterone boosting supplement on the market that I've tested.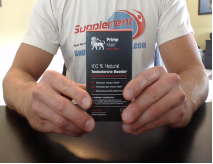 Prime Male is another very effective testosterone booster that uses clinically proven ingredients.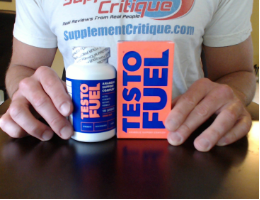 Testofuel is a VERY popular testosterone booster that contains ingredients to help older men.
Check Out My Top Choice For T Boosters - Testofuel

Click Here To Read My Review
Ask A Question
User Questions and Answers
No Questions Have Been Answered For This Article.