Vaxa Memorin Memory Support Review
By:
Rob Miller
Fact Checked On: 12-3-2013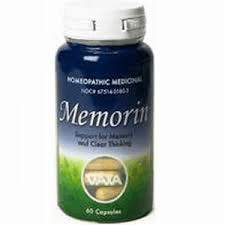 Vaxa Memorin Memory Support Overview
Memory enhancing and brain boosting supplements are taking the market by storm lately.

In this competive, dog-eat-dog world we live in, everyone is looking for that edge.

Whether you're a student wanting your comprehension and memory functioning at full capacity, a young professional trying to impress your bosses so you can move up the corporate ladder quickly, or someone reaching that time in life when you just don't remember things like you used to, Vaxa Memorin Memory Support claims to be one possible solution.
Vaxa Memorin Memory Support is an all natural, homeopathic supplement that helps keep you alert and focus, while helping your brain fire on all cylinders.

By improving blood circulation within the brain, providing nutrients and antioxidant cell protection, and supporting crucial neurotransmitters, Vaxa Memorin Memory Support keeps your brain functioning at its best when you need it most.
Vaxa Memorin Memory Support Ingredients and How They Work
The Vaxa Memorin Memory Support formula includes a wide variety of natural components like:
Pregnenolone which improves long and short term memory by supporting neural pathways crucial to the memory and learning processes.
Phosphatidyl-Choline which is an important neurotransmitter responsible for cognitive awareness and understanding.
Ginkgo Biloba for improving circulation in the brain which increases the amount of oxygen available.
DMAE which detoxifies the brain.
GABA which enhances focus and concentration.
B Vitamins which improve energy and mood.
Lycopodium Clabvatium which improves conditions for crucial neurotransmitters.
Amino Acids which serve as fuel for the brain to help with memory and recall.
The recommended dose is 2 to 4 capsules for the first 4 to 6 weeks.

After that initial accelerated dosing, you should take 1 to 3 capsules daily.

They warn against taking Vaxa Memorin Memory Support within 3 hours of bedtime, as it may keep you up.

The Vaxa Memorin Memory Support product page makes several references to taking it as directed by your physician, so perhaps the best way to go is to discuss it with him or her first.
Vaxa Memorin Memory Support Pros and Cons
Advantages of Vaxa Memorin Memory Support
It's all natural.

There are no reported side effects.

The Vaxa Memorin Memory Support reviews we've seen are pretty positive.

It's relatively affordable.

There is a money back guarantee.
Disadvantages of Vaxa Memorin Memory Support
Though Vaxa Memorin Memory Support is a supplement, it appears to be marketing itself as more like something a doctor prescribes for ADD/ADHD patients.

This may lead to confusion, and when it comes to products you ingest, things like this should be crystal clear.
Where to Buy
You can purchase Vaxa Memorin Memory Supportthrough the Vaxa website or any of a number of other supplement retailers online. The price is pretty consistent at $25 to $30 for the 60 count bottle.At the initial loading dosage, that 60 count bottle will last about 2 weeks.

After that, it becomes a month's supply.
Conclusion
Vaxa Memorin Memory Support seems like it could be a good, natural way to help boost your cognitive functioning and your memory.

If you're thinking about using it as an alternative to ADD/ADHD prescription medication, we recommend you discuss Vaxa Memorin Memory Support with your physician first.
Have You Used Vaxa Memorin Memory Support?

Leave Your Review Below!
Top 3 NootropicsAffiliate Disclosure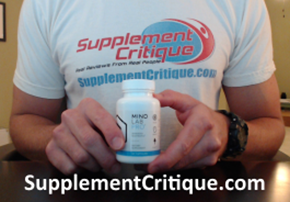 Mind Lab Pro is a VERY effective nootropic for focus, concentration, short / long term memory, and more.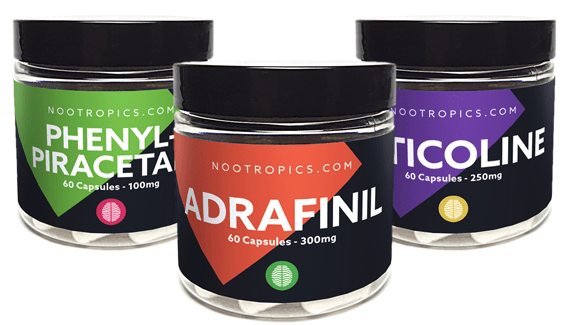 The Ultimate Nootropics Stack by Nootropics.com is one of the most effective stacks I've taken.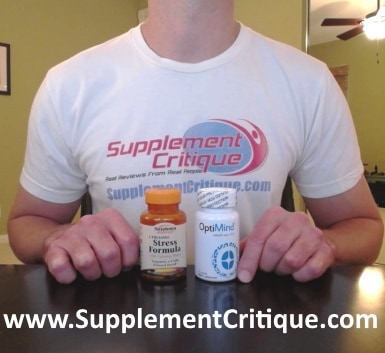 The combo of L-Theanine and Caffeine is a well known nootropic stack that really works.
Want To See What Supplements
Work Like Adderall?

Click Here To Find Out!
Ask A Question
User Questions and Answers
---

Good Morning I would like to know how I can buy Memorin (Vaxa) and receive it here in Brazil. Grateful -Alexandre S Campos

It's sold at a website called iherb dot com, and they do ship to Brazil.- Rob
Was this question helpful to you?

ASK A NEW QUESTION