Wrecking Balls Review – Should You Use It?
By:
Rob Miller
Fact Checked On: 5-15-2013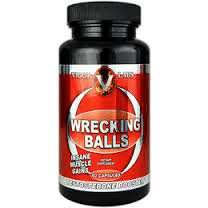 Wrecking Balls Overview
Vigor Labs makes a few different supplements for men looking for a boost in certain areas, namely body building and sexual performance. Wrecking Balls is their natural testosterone booster, so it covers both. By using herbs to increase the amount of testosterone your body naturally produces, and reduce the amount that it converts to estrogen, Wrecking Balls:
Boosts your libido
Gives you more energy
Helps you gain lean muscle
Makes weight loss easier
There are lots of testosterone boosters on the market. Let's see if there's anything about Wrecking Balls that sets it apart.
Wrecking Balls Ingredients and How They Work
The Wrecking Balls formula starts out with Niacin and Zinc. They're both critical nutrients for their involvement in numerous bodily systems. Zinc is particularly important in the process of testosterone production. The rest is a proprietary formula which includes such herbals as:
Tribulus Terrestris which increases the amount of testosterone your body produces by causing the pituitary gland to release more luteinizing hormone. The LH then signals the testes to produce more testosterone.
Eurycoma Longifolia and Avena Sativa which increase the amount of free testosterone in your body by neutralizing the action of Sex Hormone Binding Globulin (SHBG).
Chrysin which helps prevent testosterone from being converted to estrogen.
L-Arginine which improves blood flow.
Damiana and Muira Puama which have been used as aphrodisiacs for centuries.
The recommended dose is 2 Wrecking Balls capsules per day, preferably about 30 minutes before a workout if it's a workout day. The trouble with a proprietary blend is that we have no idea how much of each ingredient there is, so we don't know, for instance, whether or not there is enough Tribulus to do the trick.
Wrecking Balls Pros and Cons
Advantages of Wrecking Balls
It's affordable.
There are some pretty good Wrecking Balls reviews, most talking specifically about libido increases.
Disadvantages of Wrecking Balls
The ingredient list reads like a typical male enhancement formula, which might not be a bad thing, but may be a disappointment to those thinking of Wrecking Balls as a muscle building formula.
The formula is proprietary.
Several Wrecking Balls reviewers talk of peaking after 1 week, then dropping off from there.
Where to Buy
Wrecking Ballsis available through several online supplement retailers as well as the Vigor Labs Website. The 60 count bottle is a one month supply, and it retails for $19.95. We saw it for as little as $15.95 so be sure to look around.
Conclusion
We look at Wrecking Balls as more of a male enhancement supplement than anything else. And if you look at it that way, it looks like it may be pretty effective. Reviewers say the main effect was libido enhancement, so if that's where your head is, then Wrecking Balls may be a great, affordable supplement.
Have You Used Wrecking Balls? Leave Your Review Below!
Top 3 Testosterone BoostersAffiliate Disclosure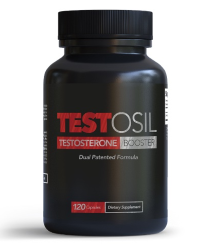 Testosil is the most effective testosterone boosting supplement on the market that I've tested.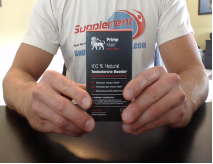 Prime Male is another very effective testosterone booster that uses clinically proven ingredients.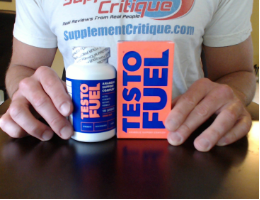 Testofuel is a VERY popular testosterone booster that contains ingredients to help older men.
Check Out My Top Choice For T Boosters - Testofuel

Click Here To Read My Review
Ask A Question
User Questions and Answers
No Questions Have Been Answered For This Article.