XPI OxyPump Review – Should You Use It?
By:
Rob Miller
Fact Checked On: 3-28-2020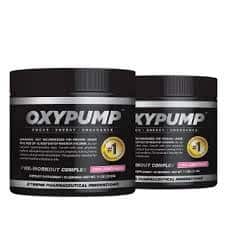 XPI OxyPump Overview
Probably the most basic, necessary workout supplement in your arsenal is the pre workout supplement.

Getting pumped and ready to go so you can take every rep like it's the most important thing you'll do that day is key to your success, and finding the pre workout that makes you feel that way is what's gonna get you there.

Recently, I was asked to take a look at XPI OxyPump to try to determine if it's something that might be worth taking.
The claims are that XPI OxyPump intensifies and energizes your gym performance, helps you build and maintain strength and lean mass, and gives you laser-like focus so you'll keep your eye and your will firmly set on your goals.

Judging from most of the XPI OxyPump reviews I've seen from customers who've used it, XPI OxyPump may indeed have what it takes.
XPI OxyPump Ingredients and How The Work
One thing can be said about most of the supplements from XPI.

They use well-rounded formulas that try to cover all the bases.

The ingredient list for XPI OxyPump is no exception:
Vitamin B6 helps synthesize protein so you're building and repairing muscle.
Vitamin B12 helps form new red blood cells to carry oxygen and nutrients to your muscles during workouts.
L-Arginine is a pre cursor to nitric oxide which opens up blood vessels to improve circulation which boosts endurance and helps with a speedy recovery.
Creatine Monohydrate which helps replenish ATP to fuel your muscles so they can push harder.
DiCreatine Malate which combines creatine with malic acid which also produces ATP.
Creatine Ethyl Ester which absorbs very quickly so the ATP it produces gets to work right away.
Beta Alanine is an amino acid that lengthens muscle endurance for harder work.

It creates carnosine which thickens muscle fibers so they're not affected by lactic acid.

Without the effects of lactic acid dragging them down, your muscle work longer without getting fatigued.
Citrulline Malate is an amino acid that converts to Arginine which then converts to nitric oxide for better circulation.
Caffeine for energy and focus.
What's interesting to note is that Labdoor, which is a company that evaluates supplements, gave Oxypump a score of 75.1 out of 100.
They listed the label accuracy as 0 out of 100, which is NOT good.
XPI OxyPump Pros and Cons
Advantages of XPI OxyPump
It comes in 3 flavors – pink lemonade, blue raspberry, and fruit punch.
The XPI OxyPump reviews I've seen have all been very positive, mainly talking about how the energy is immediate and clean.
There's a mone;y back guarantee.
Disadvantages of XPI OxyPump
I've seen some minor complaints about the taste.
Some reviewers say the scoop is too big to fit in the tub until it's almost empty.
Where to Buy
You can purchase XPI OxyPump through the XPI website and a number of other online retailers.

The price for one tub of 45 servings is $39.95. You can save some money if you by multiple bottles at once.
As of March 2020, it doesn't appear that Oxypump is currently for sale anymore.
Conclusion
The ingredient profile and the reviews are great.And the price is pretty middle of the road.

If you still haven't found your go-to pre workout powder, you may want to give XPI OxyPumpa shot at it.
Have You Used XPI OxyPump?

Leave Your Review Below!
Top 3 Pre WorkoutAffiliate Disclosure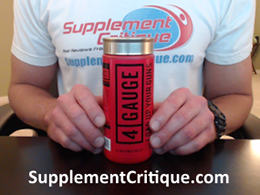 4 Gauge is a brand new pre workout that kicks in FAST and will rev up your workouts.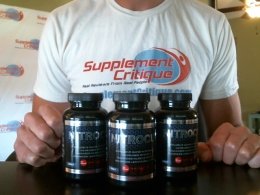 Nitrocut is a VERY effective pre workout supplement for a variety of reasons, see why here.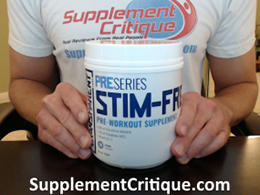 If you're looking for a stim-free pre workout, add Transparent stim-free to your list!
Want To Really Get Ripped?

Click Here To Download My FREE
Ask A Question
User Questions and Answers
---

hey there, i would like to know the difference between oxypump and creatine? ive heard that both are safe to use and provide great results, however, what are the main differences and which one is better? Im a high school student. thanks! -clint

Creatine as a standalone supplement is used to provide energy specifically to your muscles, so they can push more weight during your workout, resulting it faster muscle growth. OxyPump is a pre workout supplement. It contains creatine along with several other ingredients, all performing different functions. It's got caffeine for energy, l-arginine and citrulline mallate for pumps, and beta alanine for endurance to name a few. At your age, I recommend you go with just the creatine along with a protein shake. Creatine has been tested and found to be safe for teenagers. None of that other stuff has.- Rob
Was this question helpful to you?
1 out of 1 people found this question helpful.
ASK A NEW QUESTION