Does Yohimflame Deliver As a Topical Fat Burner?
By:
Rob Miller
Fact Checked On: 3-24-2020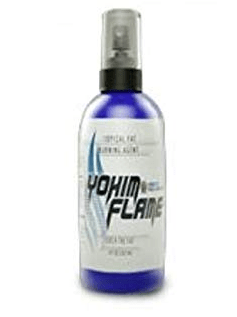 Most of the fat burners and supplements we try and review are capsules or pills.

You might also get the occasional shake, or something that's dietary based, which is why we admit, we were intrigued by the idea of Yohimflame.
Yohimflame is a topical liquid spray.

The idea is that you apply it directly to the skin and it's supposed to help cut out some of the extra fat in these areas.

For example, you might apply the solution to your belly, the backs of your arms or your thighs let's say.
It's basically marketed as a spot reducer for fat in hard-to-tone areas, and it's one of the few if maybe any fat reducers that aren't used orally.
We decided to look into it on our own and see what the truth is about Yohimflame and it's unique fat-busting approach.
1. What Is Yohimflame?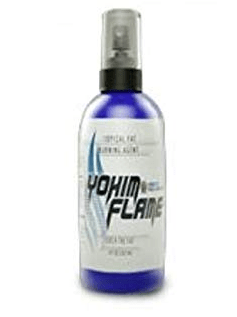 So, besides being a topical spot reducer for stubborn fat, what is Yohimflame?
It's made by a company called "Need To Build Muscle."
Need To Build Muscle offers other supplements along with this topical product.
Some of their products include bodybuilding stacks, fat burners, and cycle support.
2. How Does Yohimflame Work?
The idea behind the creation of Yohimflame is that it's a transdermal fat loss product, as it's described by Need To Build Muscle.
The concept behind the creation of the product is that unwanted fat (both visceral and subcutaneous) accumulates in certain areas of the body.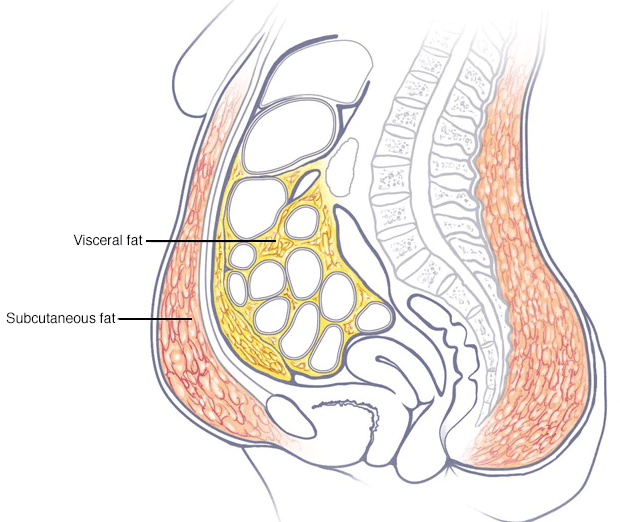 This is very commonly caused by the hormone estrogen, which can also cause a wide variety of other issues.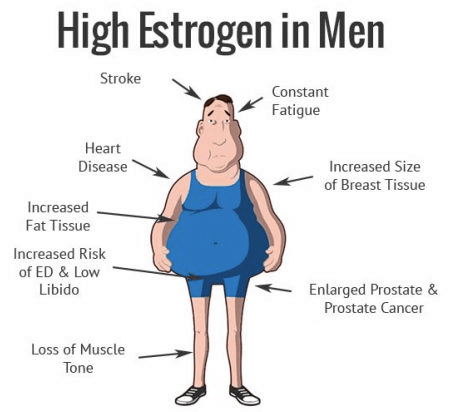 Estrogen, according to the science behind Yohimflame, increases the number of Alpha2 adrenoceptors and then activates the receptors to encourage fat burning.

Estrogen theoretically makes these receptors stop burning fat, and Yohimflame is intended to combat that effect.
To simplify it all—Yohimflame is supposed to block Alpha2 adrenoreceptors through a combination of two primary ingredients which are Yohimbe and alpha-Yohimbe.
When the ingredients are ingested orally, they would be metabolized in the liver, and then would activate the central nervous system.

This would occur instead of blocking the Alpha2 receptors.

So, along with providing localized fat loss, there would be fewer side effects using a topical product as compared to an oral supplement, at least according to the people at Need To Build Muscle.
What The Heck Is Yohimbe?
Yohimbe, which is the primary ingredient in this formulation, is a naturally-derived ingredient.

It comes from Yohimbe bark, but it's then concentrated and standardized into a chemical form when it's used in products like Yohimflame.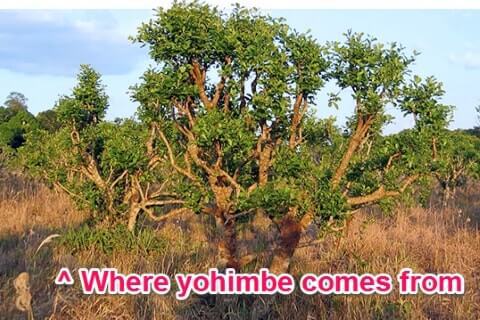 Yohimbe is used quite a bit in products for erectile and sexual dysfunction, and can even work well if your drinking alcohol.
Other uses of Yohimbe have traditionally included helping with fatigue, heart issues, and high blood pressure.

It's also used in different products to improve athletic performance and weight loss, including Quadralean and Lean Fire XT.
Alpha-Yohimbe is another dietary supplement that is supposed to act as an antagonist of the adrenergic receptors.
3. Aside from those ingredients, what else is in Yohimflame?
There are a few other ingredients including some additives like water and isopropyl alcohol as well as:
7-Keto-Dhea: This is something used by people to speed up their metabolism and help with weight loss.

Some users also believe it helps increase lean body mass, build muscle, improve the thyroid functionality, and give the immune system a boost.
Synephrine: Synephrine is somewhat similar to ephedrine but less potent.

It's also called bitter orange, and it's in quite a few products claiming to help with fat-burning and circulation.
Caffeine: Caffeine might sound like an odd addition to a topical fat-burner, but in reality, it's used in quite a few skincare products.

Specifically, there's some belief topically applied caffeine can help improve circulation.
Raspberry Ketone: This ingredient is a naturally-derived chemical that's often taken orally as a way to try and lose weight.

It was made popular when it was promoted by TV diet guru Dr. Oz.

Some animal research has shown it might boost metabolism, and it can affect a hormone called adiponectin.

Adiponectin can increase how quickly the body burns fat, although evidence in these areas is very limited.
4. What Do the Reviews Say?
While the concept of Yohimflame can seem intriguing, the reviews aren't positive for the most part.

The consensus among reviewers on Amazon is that the product is ineffective altogether.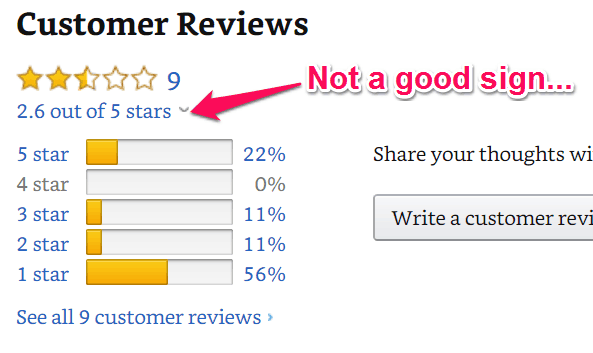 Along with ineffectiveness of the product, there seem to be quite a few complaints about the packaging and the spray nozzle malfunctioning when people use it.

Most Amazon reviewers describe it as "junk," and a "scam."

There are more in-depth reviews on certain forums.

One reviewer said something similar to the Amazon reviews in that the bottle didn't work well, and it seemed to be ineffective for them.
Some reviewers say they've seen benefits, but they add that they were also careful with their diet and training, so it would be tough to know what to attribute the benefits to.
If you're relying on online reviews of Yohimflame to make a decision, you're not going to find a lot of positivity surrounding the product.
5. Frequently Asked Questions
Are There Any Side Effects?
If you're looking around online and going through reviews to find out about potential side effects of Yohimflame, you won't find a lot of information, beyond overall dissatisfaction with the product.
Looking at the main, individual ingredient Yohimbe, some people may experience side effects, however.

According to WebMD the use of Yohimbe can lead to relatively mild side effects like rash, anxiety, insomnia, increased heartbeat, headache, nausea, and vomiting.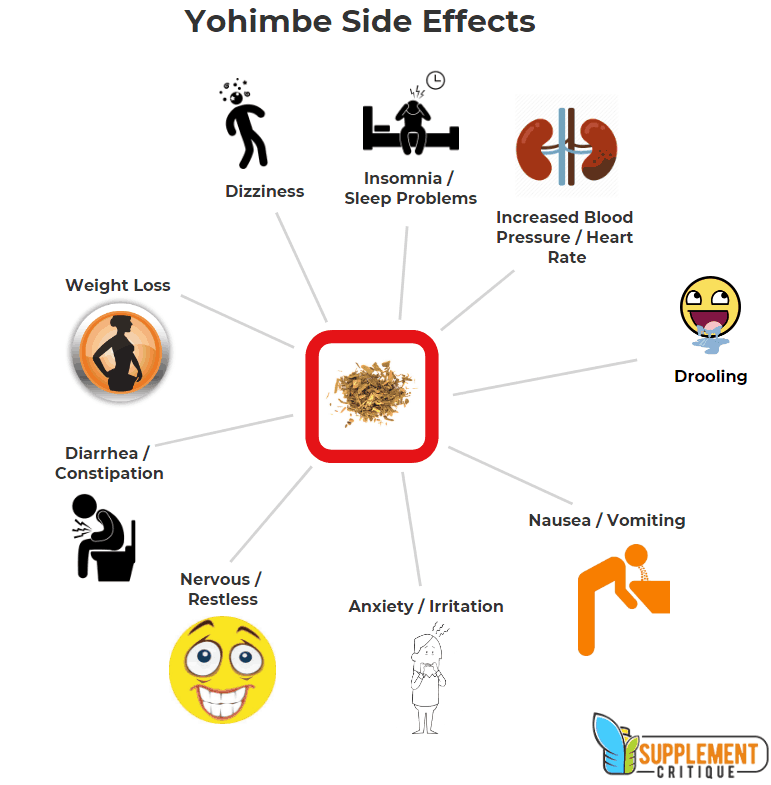 Related Article: Yohimbe Bark Extract Benefits, Side Effects, and Uses in ED
The side effects of other ingredients like raspberry ketone, caffeine, and synephrine are all pretty similar in their possible side effects.
Some users may be more sensitive to these side effects than others, but it's likely that since this is applied topically, the side effects would be more minimal than taking these ingredients orally.
How Do I Take It?
With this transdermal fat reducing product, users just spray it directly to the parts of their body they see as problem areas.

It's supposed to work locally when it's applied right on the skin.
The makers do issue the standard warnings about keeping it out of the reach of children and consulting a physician before using it if you have any preexisting conditions or take medications.
Can Women Use It?
There's no reason women couldn't use it, and many of the ingredients are included in supplements that are primarily marketed toward a female demographic.
Where Can I Buy It?
You can buy Yohimflame directly from the manufacturer's website (www.Needtobuildmuscle.com), although it's currently out of stock.

It's $64.99 on the manufacturer website for an 8 oz. bottle.
It's also listed on Amazon, but also is out of stock on that site currently as well.
6. Conclusion
While Yohimflame seems like an interesting idea, it's probably not much more than that.Spot-reducing fat is something that's almost impossible, and it's not likely that a topical spray is going to do much to help that.
The idea of any spray-on solution really being able to target fat effectively isn't based on much in the way of scientific evidence, and reviews for the product seem to support the fact that Yohimflame isn't effective.
It should come as no surprise however, as if there really was a product that actually did provide that significant of results it would be a household name by now, no doubt.
With that being said, that is not to say that it is 100% without effect, it is just more than likely not worth its price tag.
While you may not experience any major side effects, it's an expensive product especially considering the negative reviews around the internet.

Used orally the ingredients in Yohimflame might help with overall fat or weight loss, but as a way to hyper-target certain areas of the body topically you're not likely to notice results.
Have you tried Yohimflame?

Leave Your Review Below!
Top 3 Fat BurnersAffiliate Disclosure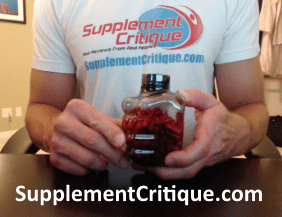 Instant Knockout is actually a new fat burning supplement I just came across, and got great results.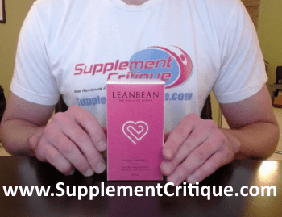 LeanBean Female Fat Burner is the BEST fat burner for women we\'ve ever tested.

Read our review here.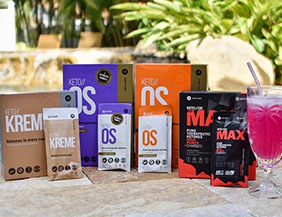 Biohacks your body into instant ketosis to burn fat instead of carbs.

Weight loss, energy, focus, anti-inflammatory, anti-aging.
Ask A Question
User Questions and Answers
No Questions Have Been Answered For This Article.