RECOMMENDED
Date Published:
08-01-2016
Recently, I've had a bunch of guys email me asking if they drink grapefruit juice will it really make their penis bigger?
At first I was like, "did someone seriously just ask me that?", but then when I read into their question, I realized they may be on to something.
First off, I have never heard of any juice, much less a food or drink, that will help to grow your penis size.
It is true that certain types of foods and extracts do act as all natural aphrodisiacs, but the fact that they will grow your penis size is pretty ridiculous.
Second, when I learned that this claim was being made on the Ron Jeremy Sex Pills Guru site, I pretty much knew it was bunk.
However, I wanted to look into this claim a little to get the facts straight, and I learned some surprising facts in my research.
Foods And Drinks To Help With Size
While no food or drink will actually increase your size, there are certain foods and supplements that actually can help to increase the bio-availability of a nutrient. What the hell does that mean?
Well, when an extract passes through your system, it is broken down in the stomach, intestines, liver, and colon.
As it passes through each, it's effectiveness and efficiency is degraded substantially, and much of a supplement may be treated as waste by your body, so that you don't get the whole effect.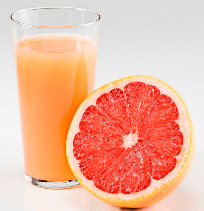 However, there are certain foods and drinks that "survive" this breakdown as it passes through your system, and low and behold, grapefruit juice is one of them.
So basically, if you drink a glass of grapefruit juice while taking a supplement, the theory is that you will get the best results from it.
Has this been proven in a clinical study?
Of course not.
But, it is possible that because grapefruit juice is basically good for you that it may improve blood flow and circulation, especially during erection.
Their are also some foods and natural treatments that can help with erectile dysfunction, which can be a direct cause of having a small erect penis.
As much as I don't like it, foods such as beet juice, celery, spinach, oysters, and even almonds are known to improve blood circulation.
As a direct result, because an erection involves blood flow, it would only make sense that these foods would help to improve your overall erection quality and stamina.
So, Does Grapefruit Juice Really Increase Penis Size?
Most likely, drinking a glass of grapefruit juice will not have a direct correlation on increasing penis size.
In fact, there REALLY isn't a male enhancement supplement out there (including ones like Viarexin, Xanogen, and others) that will give you some sort of noticeable size increase by drinking grapefruit juice.
While it may be good for overall health, I can't imagine that taking any product in conjunction with grapefruit juice will make miracles happen.  There are some all natural ways to help increase your penis size though.
Sign up for our free enlargement exercises guide on the right hand side of this page to learn more, it will get you started in the right direction.
If you have tried using grapefruit juice with a male enhancement pill, and experienced any results with it, we invite you to leave your review below.
I would be very interested in learning about your results!
Our #1 Choice For Male Enhancement – Vigrx Plus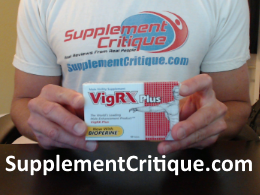 We have personally tested over 100 different male enhancement supplements, and Vigrx Plus stands out as the most effective in terms of results and customer reviews.
Not only is Vigrx Plus designed to help boost overall stamina and libido, but it's also the only product in its category to be clinically studied and PROVEN to work.
Click Here to read more about my specific results with Vigrx Plus

How People Found This Review:
and how to make dick bigger with grape juice, and how to make your penice bigger, and make your dick big, and man dick juice, and best juice for men cock, and medicine for bigger panis
User Questions and Answers
User Questions and Answers
---
Q: I'm interested to know your take on a male enhancement called BOOSTERO. -steve
A:
I haven't heard of it before, but just taking a quick look at the ingredients, it looks like it's lacking in aphrodisiacs.  I'd say there are better choices. Check out VigRx Plus.
Was this question helpful to you?
1 out of 1 people found this question helpful.
---
Q: Some recipe that can make penis bigger. -Gledwin Sabao
A:
No food or pills will make your penis bigger. Sign up for my free Penis Enhancement eBook for an exercise program that can help.
Was this question helpful to you?
2 out of 3 people found this question helpful.
---
Q: If what I consume my penis will get larger ???? -crispin
A:
Unfortunately, no. There's nothing you can eat or drink that'll make your penis bigger.
Was this question helpful to you?
0 out of 1 people found this question helpful.
---
Q: Do you know something that helps erectile disfunction? -Ronald
Was this question helpful to you?
0 out of 1 people found this question helpful.
---
Want To REALLY Get Bigger?

Click Here To See Products That WORK!
Sign Up For Our FREE 51 Page Ebook
On All Natural Enlargement Exercises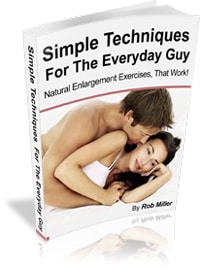 Sign Up For Our FREE 51 Page Ebook
On All Natural Enlargement Exercises