Pre-workout supplements come in all shapes and sizes, as well as effectiveness, and we see tons of them here. 1.M.R, which is short for "One More Rep"is supposedly designed to take your gym workouts to the next level with their patented formula. Throughout this review we intend to let you know what other guys are saying about the product, as well as test and analyze the ingredients for their potency. We will also compare this supplement to a few others to give you an idea of which one you should choose.
What is 1.M.R?
One more Round gives you optimal performance and power in the gym with their Nitric Oxide Formula. It is designed to be taken shortly before your gym workout with 4-6 ounces of water, and is supposed to give you insane amounts of energy for the gym. So what are the ingredients that make you such a beast in the gym?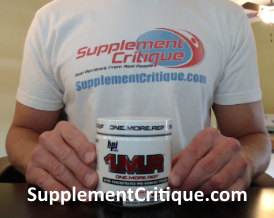 Well, we discovered that 1.M.R contains 100 mg of caffeine, which is about the equivalent of 2 cups of coffee. It also contains a healthy dose of Niacin (about 46 mg), which explains why some men reported side effects including flushed red skin during their workouts.
The full ingredient list includes: L-Arginine AKG, L-Taurine, L-Lysine, Guarana (another stimulant), Yerba Mate, Grape Seed Extract, Vitamin C, and Red Wine Extract. Many of these are simply stimulants that can be found in many different products, but they are conveniently packaged all in one here.
User Reviews and Complaints
Nearly every review we came across of 1.M.R. said nothing but good things about the product. The most common complaint was that it gave a jittery feeling, and we're guessing that the reason behind that is the fact it contains 100 mg's of Caffeine. Other than that, minor irritations such as taste and a crash a few hours laterwere the only problems guys had with this product. Some of the reviews we found:
"This product is similar to Jack3d, in the sense that it helps give you great energy for your pumps, but then gives you a horrible crash later in the day. I got the fruit punch flavor, which kind of tasted like cough medicine, but that's my only gripe. All in all, I would recommend this as a great mood and pre-workout supplement."
David, North Carolina
"The best part about this supplement is the boosted up workouts. I have never taken anything so powerful in my life, and you don't start to build up a tolerance to it over time like alot of other jacked products. I hate the taste of it though, luckily its only a small amount. My other problem is sometimes I have a hard time falling asleep after taking 1.m.r, but I have to workout later in the day because of my job."
James, NJ
Pricing and Availability
1MR is available in a couple of retail stores, such as Vitamin Shoppe, for as little as $35.99. If you are looking to save a couple of bucks, we recommend that you get it at the cheapest price that we found at supplementwarehouse.com for $27.95. If you order through them you also get a free gym bag. You can also find 1 more round on various other online retailers, including Amazon, Ebay, and Bodybuilding.com, where there are other positive reviews of the product.
How Does 1.M.R Stack Up Against Jack3d?
It seems like the consensus is from all the reviews we read on various forums, that there really is no major difference between 1MR and JAck3d. While some guys liked the taste of 1mr, others liked the taste of JAck3d, and vice versa. One notable comment we found alot was that both products can leave you with a very jittery feeling, almost like you drank too many cups of coffee. All in all, it sounds like both of these supplements are a great boost to your workout, and are not that much different. Jack3d is also about $10 cheaper on average, if price is an issue for you.
The Bottom Line
We feel that this supplement is great for workouts, based on many of the testimonials we read. It delivers enhanced performance in the gym, just as promised, and the side effects were generally mild. It is highly recommended that you don't take this within 8 hours of bedtime, unless you don't mind being up til 3 am. 1MR also seems to act as an appetite suppressant according to many customers, so you may want to keep that in mind before buying.
Top 3 Pre WorkoutAffiliate Disclosure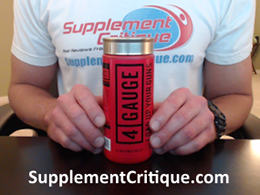 4 Gauge is a brand new pre workout that kicks in FAST and will rev up your workouts.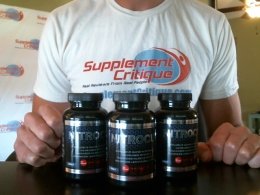 Nitrocut is a VERY effective pre workout supplement for a variety of reasons, see why here.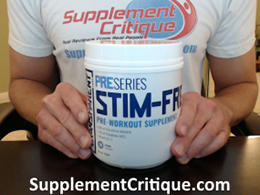 If you're looking for a stim-free pre workout, add Transparent stim-free to your list!
User Reviews

2.0 out of 5 Stars (1 Reviews)
Have you used this supplement?
It actually feels like I've taken something illegal. Not sure i like this feeling.

Was this review helpful to you?

---
Want To Really Get Ripped?

Click Here To Download My FREE
Ask A Question
User Questions and Answers
---

hi i just want to know where i can buy it in the uk thanks -richard

It's available through several retailers, like SupplementGeeks and SupplementWarehouse.- Rob
Was this question helpful to you?

ASK A NEW QUESTION