"Lean muscle in a bottle?

Get six pack abs in just one month with these two muscle supplements that celebrities use".

That's the ad that I just came across while browsing on Facebook. Have you seen it as well?

Well, these ads are popping up all over the place and there seems to be a new one posted everyday.

Apparently, some celebrities have been using some secret combination of supplements that help to get them ripped.

And all of a sudden they want to release this info to the general public.
Click Here to skip to my personal review and results from taking 1285 muscle.
Apparently, staff reporter Brian Stevens has investigated this weird muscle solution that is quickly becoming popular around the world.

Celebrities like Daniel Craig and Gerard Butler have lost count of body fat while using these two products.
The editor of this supposedly Men's Life and Health article goes on to establish his results over a four-week time..

In the first seven days, he says that he gained 3 pounds lean muscle mass.

After just two weeks he had more energy and was sleeping more selling than ever.

By the end of this test, he says that he gained an unbelievable amount of muscle up to 16 pounds.

But, of course, he couldn't have done it without 1285 muscle and X and recovery.
What is 1285 muscle and XM recovery?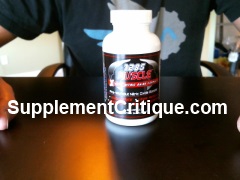 He goes on to say that these products not only build lean muscle mass, but also flush out toxins out of the body.

They even say that 1285 muscle and XM recovery have actually been featured in ESPN magazine, although we couldn't find any evidence of that.
1285 muscle has apparently been clinically proven to enhance athletic performance, pump more blood into the muscles, and deliver nutrients to muscles at a faster rate.

Initially, I thought that 1285 muscle would contain L Argentine, but was surprised when I found out it didn't.

According to the proxy official website, it contains calcium, Foley, else, vitamin C, lovage, and L citrulline.
L taurine and L citrulline are both nonessential amino acids, and are often found in many of the foods that we.

We all know that calcium helps build strong bones, but it does so more likely in the development stage of growth, and not as much when you are in your 20s and 30s.

Folate is just a fancy term for vitamin B12, which is supposed to help repair cells.
XM recovery on the other hand has been proven to increase the number of calories burned, fight free radical damage, and help to increase energy and fight the peak. Otherwise known as extreme muscle recovery, this formula supposedly helps you recover faster from your workouts to help build lean muscle.

It's actually an HGH supplement, and claims it has results within just a few weeks of starting it.
Unlike 1285 muscle, finding the ingredients and XM recovery was a bit of a mystery.

Undoubtedly, it probably contains some other sorts of branched-chain amino acids.

I tried searching for a picture of the label, but came up short.
Just like 1285 muscle, it does not appear to be sold in stores like GNC, vitamin Shoppe, or Walmart.
So what's the catch?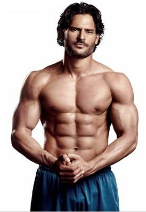 The first thing that we noticed was that there is actually no Men's life and health magazine, that was the first red flag.

As a matter fact, if you try and click on some of the other links on this editorial they all go to the 1285 muscle or XM recovery pages. Don't believe me?

Click on the login, subscribe, or any of the social sharing icons at the top of the page. Does anything happen?

I didn't think so.
Second, Brian Stevens, as a writer, doesn't exist… At least not on paper.

The second thing I noticed was, that this is clearly an advertisement.

And it says so right at the top of the page if you look very, very closely.
Another thing I noticed was that they had said that their products have, other than ESPN, been seen in such numerous publications like Maxim magazine, Playboy, and men's health. But when I searched these products website, and even emailed some of their editors, they have never heard of them.

Go figure.
Free Trial Scam
What really is the kicker here is the free trials of 1285 muscle and XM recovery.

You see, these are really just free trials, not free samples like they would lead you to believe.

I know this, because I actually ordered 1285 muscle. Click here to read my review.

What they essentially do is charge you about 14 days after you place your order for the product, usually in the area of around $80 EACH!What's worse is they actually put you into what's called an auto rebill program, where they charge you every 30 days for the product and keep sending it until you cancel.

Sure, you can send the product back whenever you want to but there is a $15 restocking fee per unit returned, not to mention the cost of shipping.My question is, why do they even make you send it back if it was free in the first place?
Check Out My Video Review of 1285 Muscle
So will 1285 muscle and XM recovery really work?
Most likely not.

They're deceptive marketing practices are obviously out to separate you from your money.

We've seen this scam time and time again, but it never ceases to amaze me how often these products names get changed up.

They basically keep doing the same thing but they change up the name of the product.

They will even register the product in a different country, making it impossible to track down those responsible.
Sometimes I feel like I'm beating a dead horse went right these articles, simply because there are so many of these combo scams floating around on the Internet.

I figure that if I can just save a couple of guys, then it might be all worth it.

Hopefully you will heed my advice and either cancel your order, or just not even order it at all.
Have you used 1285 muscle and XM recovery?

Leave your review below.
Top 3 Pre WorkoutAffiliate Disclosure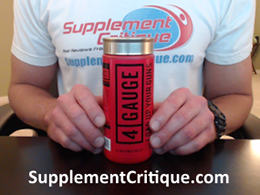 4 Gauge is a brand new pre workout that kicks in FAST and will rev up your workouts.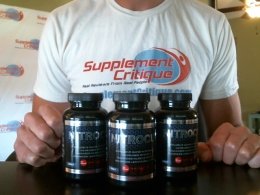 Nitrocut is a VERY effective pre workout supplement for a variety of reasons, see why here.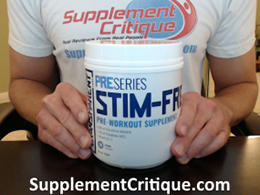 If you're looking for a stim-free pre workout, add Transparent stim-free to your list!
User Reviews

4.0 out of 5 Stars (1 Reviews)
Have you used this supplement?
Im 19 years old, and in the military. Ive used these products for about a month, ive seen the fat burning results, and the increase in muscle, and energy. the Scam is buying the products from the "free trial" sites, not that the products dont work. like youve said in your other comments, and replies. Im not Saying this will work for everybody im just saying, these products, along with my daily PT (physical training) have worked for me. I was a victim of the scam (paying to much) but ive found ways to get these products from other supplement dealer, and shops. MY personal results have resulted in 5% decrease in body fat, and 17 pounds gained in muscle. just wanted to put my input in. hope you find out the right combination that works for you guy, and girls.

Was this review helpful to you?
1 out of 1 people found this review helpful.
---
Want To Really Get Ripped?

Click Here To Download My FREE "Get Ripped" Ebook!
Ask A Question
User Questions and Answers
---

Does it matter which pills I should take first?  Also, should they be taken on an empty stomach? -Arturo

I don't think it matters which one you take first, and as with all supplements I always recommend you start off taking with food and assess your tolerance.- Rob
Was this question helpful to you?

ASK A NEW QUESTION
---

What is the phone number to call and cancel the 1285 muscle? Thanks for exposing -Harsha

They have 2 different contact numbers, one for the US and one if you're in Europe. Here they are: US - 1-800-969-3081 UK - 0800-019-9269- Rob
Was this question helpful to you?

ASK A NEW QUESTION
---

Do both the 1285 and XMR have to be taken at the same time daily? -Selvereo

I think you just want to make sure that you take each at the same time each day. Whether you take them each at the same time or separately is up to you.- Rob
Was this question helpful to you?

ASK A NEW QUESTION