My Review And Results From AllerAdd
By:
Rob Miller
Special Note! AllerAdd has been replaced by a formula called OptiMind. Same ingredients, same company, just a new name.
As the supplement junkie that you pretty much know me as, I've always been intrigued with trying out new categories of supplements.

One recent category of supplements that I've had a chance to try out here on Supplement Critique are called Nootropics.

Basically, nootropics are healthy all-natural alternatives to prescription medications, and are used to help give you more motivation, enhance speech, and overall just help you get more work done.
The latest supplement in this category that I had a chance to try out is called AllerADD, which is a memory and cognition supplement used to help you achieve healthy focus and memory.

The makers of the supplement actually contacted me to try it out and I happily obliged.

Just as a disclaimer, I am in no way associated or affiliated with this company.

I am simply a guy who is trying out their product, and was NOT paid to do this review.
What is AllerADD?
Made up of a proprietary formula including vitamin D, Dyson, vitamin B6, and vitamin B12, AllerADD is intended to help elevate mental performance for men and women looking to get ahead in school or in the business world.
After little bit of research, it looks like the primary ingredients other than the ones listed above are caffeine, GABA, DMAE, and L tyrosine. I would say that one serving contains about as much caffeine as a cup of coffee, which is good because it WON'T give you the jitters.
Without getting into the nitty-gritty scientific details of these ingredients, I will attempt to summarize their benefits pertaining to AllerADD usage.

Caffeine, I think the benefits are obvious.

GABA, although not yet scientifically proven, has been sold as a supplement to help promote calmness.

This obviously would help if you are trying to focus on something, as anxiety is a chief manipulator of focus.
DMAE has actually been researched for the treatment of attention deficit hyperactivity disorder, but the results have been inconclusive so far.

However some short-term studies have suggested that you can become more alert from taking it, and even enhance your mood.
Where can you buy AllerADD?
As of this review, AllerADD is only available on their official website. As nootropics are a fairly new category of supplement, most major retailers have been hesitant to take them on until more research has been established.

We will update this review if it becomes available stores.
Pros of AllerADD
contains healthy, all-natural ingredients
no harsh side effects from what I can tell
helps improve productivity
helps increase mental cognition and performance
priced fairly
free shipping
very informative website
manufactured in a CGMP compliant facility
Con's of AllerADD
not available in stores
very few reviews online (third-party websites)
note Dr. reviews or testimonials
not intended for those under the age of 18
My results with AllerADD
I have only taken a handful of these types of supplements before, so I don't have too much to compare it to, but I will say that I had very positive results with this product.

It seemed to start working within about 30 minutes, and I noticed that I was getting a lot more done just felt overall more productive.

After speaking with the president and founder of AllerADD, it appears that the supplement is most effective when taken on a daily basis.
One thing I did notice is that AllerADD also came on fairly gradually, without some ridiculous head rush or come down. As opposed to many of the other Nootropics that I have tried, it gave me a nice smooth feeling, which left me motivated to work for at least four or five hours with only stopping for a couple of small breaks.
I also noticed a rather nice increase in my mood, but then again I've always been a pretty happy guy 🙂
Recommendation
If you are looking for something to help enhance your productivity at work or in the classroom, I think AllerADD could be a very good choice.

Not only does it combine healthy, all-natural ingredients, but it's price point fits most people's budgets.

They are actually giving away a free one month trial to prove to you that it is a works, including free shipping. Check out their site at Alleradd.com to learn more.
Have you used AllerADD?

Leave your review below!
Top 3 NootropicsAffiliate Disclosure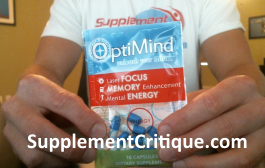 Optimind is the closest thing to Aderall that Ive tested, and Ive tested ALOT of Nootropics.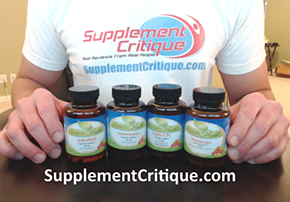 The Nootropics All Star Pack is a GREAT combo of supplements that will improve focus, concentration, and mood.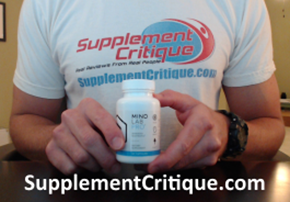 Mind Lab Pro takes a longer, but equally as effective, approach to increasing focus.
User Reviews

5.0 out of 5 Stars (1 Reviews)
Have you used this supplement?
6 weeks in
By
Derek Hetzler

,
Jan 23, 2014
I'd like to preface this review by stating that I have no productivity or motivation issues to begin with, and decided to try Alleradd after doing my due diligence and looking into all of its ingredients and supposed effects. I'd also like to point out that the serving size is 2 capsules, and that taking 1 in the morning is plenty enough to get rid of that heavy-eyelid feeling and provides me with extra alertness for roughly 4-5 hours.

As mentioned in Rob's review, there is no "come-up" or crash, Alleradd brings a very gradual, level feeling of extra energy. Taking 2 simultaneously makes me a bit jittery, but I'm also sensitive to caffeine.

Otherwise I would highly recommend it for a nice energy boost with no readily apparent side-effects. My friends have all tried it and they love it.

PS~I've found it also works wonders as a hangover cure

Was this review helpful to you?
1 out of 1 people found this review helpful.
---
Want To See What Supplements
Work Like Adderall?

Click Here To Find Out!
Ask A Question
User Questions and Answers
No Questions Have Been Answered For This Article.