Alpha Male Stack for Men Review
By:
Rob Miller
Fact Checked On: 2-25-2015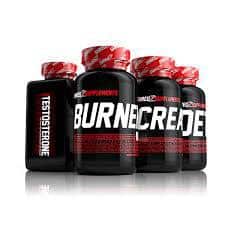 Alpha Male Stack for Men Overview
Bodybuilding supplements have come a long way.

When more and more guys became serious about lifting, but didn't want to deal with the side effects (and not to mention the illegality) of steroids, the need for real alternatives became clear.

Guys started with pre workout powders or testosterone boosters, and gradually from there, began combining different supplements into stacks.

Now stacks are all the rage, and to be honest, they should be.

Putting together the right combination of factors can really make a difference to your program and your body.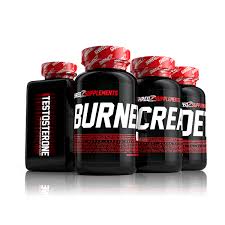 Alpha Male Stack for Men is made by Shredz.

It's a combination of 4 supplements put together with the goal of making you strong and ripped.

Specifically, the benefits you can expect are:
Greater muscle strength
Enhanced post workout recovery
Increase in lean muscle mass
Boosted energy and endurance
More power
So what are these 4 supplements that make up the Alpha Male Stack for Men?
Shredz Burner is the fat burner in the bunch.

It turns up your thermogenic effect with Yohimbine, Gugglesterones, Green Tea Extract, and Acetyl L-Carnitine, and Caffeine.

These are all pretty commonly found ingredients in fat burners.

The Yohimbine acts as a stimulant for energy and focus.

The Green Tea and Gugglesterones provide antioxidant protection.

And the Acetyl L-Carnitine burns fat.
Shredz Detox can boost your immune system with Raspberry Ketones, African Mango, Lychee Fruit Extract, Echinacia, Niacin, Psyllium Husk, and a dash of Vitamin B12 for energy.
Shredz Testosterone will boost your testosterone levels, which are basically what makes a man a man.

In fact, this is where the idea of Alpha Male comes from.

The more testosterone you have, the more Alpha you feel.

Unfortunately, aging means less and less natural testosterone production, so a natural supplement is a great way to reverse that process.

Ingredients in Shredz Testosterone are Eurycoma Longifolia, Fenugreek, and Anacyclus Pyrethum.
Shredz Creatine can increase the ability of your muscles to work hard, which means your intense workouts will yield bigger, better results.

What goes into this formula is Creatine which makes your muscles work harder, Beta Alanine which fights off muscle fatigue, and L-Arginine which increases vascularity.
How to Use Alpha Male Stack for Men
At breakfast, you'll take 1 Burner, 1 Detox, and 1 Testosterone.
Pre workout, take 1 Burner and 2 Creatine.
Post workout, take 2 Creatine.
At lunch (or mid afternoon), take Detox and 1 Testosterone.
At dinner or Bedtime, take 1 Testosterone.
Alpha Male Stack for Men Pros and Cons
Advantages of Alpha Male Stack for Men
It's a comprehensive program to help get you in your best shape.
Lots of great Alpha Male Stack for Men reviews from guys who say it's worked really well for them.
Disadvantages of Alpha Male Stack for Men
It's expensive.
There's caffeine and yohimbe in the Burner product, which may end up being too much stimulant.
Lots of negative reviews, especially about the customer service.
Where to Buy
You can purchase Alpha Male Stack for Men online through the Shredz website or Amazon. You can also pick it up at GNC.

The stack costs $255 at Shredz, but you can get it for $175 at Amazon
Conclusion
As you know, I like the idea of a stack.The right one can really propel your workouts and your results to a whole new level.

Unfortunately, for the money, I don't think Alpha Male Stack for Menis the one you're looking for.
Have You Used Alpha Male Stack for Men?

Leave Your Review Below!
Top 3 Pre WorkoutAffiliate Disclosure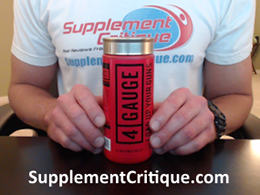 4 Gauge is a brand new pre workout that kicks in FAST and will rev up your workouts.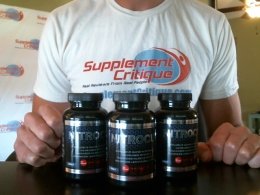 Nitrocut is a VERY effective pre workout supplement for a variety of reasons, see why here.
How People Found This Review:
and alpha stack, and alpha stack reviews
Want To Really Get Ripped?

Click Here To Download My FREE "Get Ripped" Ebook!
Ask A Question
User Questions and Answers
---

Will the alpha stack cause my voice to get deeper? I have a 3 and a half octave vocal range I'm known for as a singer and don't want it effected. -Lee

It shouldn't, but you may want to discuss it with your doctor and/or vocal coach to be sure.- Rob
Was this question helpful to you?
0 out of 1 people found this question helpful.
ASK A NEW QUESTION