AMPED NOx Review – The Big Reason Not to Use It
Rob Miller | November 2, 2016
---
Product Reviewed:
AMPED NOx
|
OUT OF 5 | Review by:
Rob Miller
Last Fact Checked On:
---
REVIEWS
QUESTIONS
COMMENTS
---
Home » Pre Workout » AMPED NOx Review – The Big Reason Not to Use It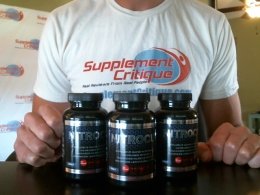 Nitrocut is a VERY effective pre workout supplement for a variety of reasons, see why here.
Contents
What is AMPED NOx
How it Works
Ingredients
How To Take
Who Makes AMPED NOx
How To Buy
Reviews
Pros and Cons
The Bottom Line
User Reviews
AMPED NOx is a pre workout product that's a little different than what you typically see.

Sure, it's a nitric oxide based pre workout, which is nothing new.

In fact, it's hard to find a pre workout these days that isn't based on the principle of boosting nitric oxide.

No, what's different about AMPED NOx is that it comes in the form of a liquid shot (think energy shot) instead of pill or powder form.

So right off the bat, it's intriguing, which is one of the reason we decided to look into it.
Another reason is where it comes from. AMPED NOx is made by IsaGenix, a healthy lifestyle products multilevel marketing company that you've probably seen being pushed on your Facebook feed.

These kinds of companies have been getting a lot of traction recently, mainly due to the way social media makes it so easy to market and sell products.

So let's dive in and take a look at what makes AMPED NOx tick and whether or not it's worth trying in the end.

Check Out One Of My Top Pre / Post Workout Supplements – Crazy Mass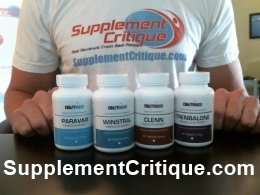 I've been researching pre and post workout products for years now, and recently came across a great combo of supplements called the Crazy Mass Cutting Stack.

This stack combines 4 different supplements that are used in conjunction to provide great results.
I recently got a chance to test it out and post my feedback, click here to read my official review.
Want To Really Get Ripped?

Click Here To Download My FREE "Get Ripped" Ebook!
Ask A Question
User Questions and Answers
No Questions Have Been Answered For This Article.