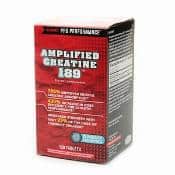 People have long trusted General Nutrition Center for their mass building and workout supplements, but we all know that not every product in the world can be the best on the market. Amplified Creatine 189 promises to help improve athletic performance, but they also claim that their amplified creatine can offer the same results as regular creatine at a much lower dose, meaning no more mounds of creatine powder. If the product works as claimed, this would certainly be remarkable, so we decided to take a deeper look.
How Amplified Creatine 189 Works and Ingredients
GNC has done a great job of explaining how Amplified Creatine 189 works. The formula makes use of a patent pending technology that helps to offer greater benefits that traditional creatine with significantly lower dosages. The company states that while users are taking less creatine, they are actually taking more into each muscle cell, experiencing a 189% increase in creatine uptake. The supplement is comprised of tablets, which should be taken in doses of two, and the only active ingredient is Creatine Hydrochloride. The relative lack of filler ingredients helps make the product even more promising and more interesting.
Best Buy and Price
The product can be purchased at any GNC as well as through their website. The cost is only $37 for 120 tablets, which is fairly affordable.
Reviews and Side Effects of Amplified Creatine 189
In terms of user reviews and experiences, there are a number of reviews online, almost all of which are extremely favorable. Many are quick to say that the product is a "great value" and that it is "by far the best" supplement on the market. There are no reported side effects with Amplified Creatine 189, and virtually everyone who has tried the product reports that they would recommend it to friends. Many users also report a marked reduction in soreness and muscle fatigue in the days following an intense workout.
"I have tried alot of creatine supplements and Amplified 189 is one of the best I have used. I probably gained the most muscle in the least amount of time with this one, only took it for 3 weeks. Works great."
Tim, NJ
Recommendation
Recommending a product like Amplified Creatine 189 is fairly easy, especially when the company is capable of providing so much science and research to help show what makes the product so effective. The lack of fillers and side effects also gives us a great confidence boost, and the bottom line is that this seems like an ideal creatine supplement, especially for those who need the benefits of creatine but do not want to ingest scoop after scoop of creatine powder. In all, the product seems highly effective and is one that we can easily recommend for your workout.
Top 3 CreatineAffiliate Disclosure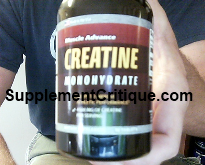 Muscle Advance creatine is probably the most effective creatine product we have come across.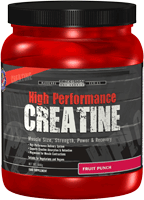 Body Fortress high performance creatine is another highly rated creatine supplement used by many of our users.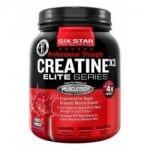 Creatine X3 is often taken as a post workout creatine that helps repair broken muscle tissue.
User Reviews

5.0 out of 5 Stars (1 Reviews)
Have you used this supplement?
Creatine amp 189
even sounds its pricy but the result is great..
full power for your workout

Was this review helpful to you?

---
Ask A Question
User Questions and Answers
---

When is the best time to take? -Eric

Here's how the label instructions put it: "As a dietary supplement, take two tablets daily. Studies have shown that taking creatine is beneficial before, during or after exercise. Therefore, timing doesn't seem to matter. Take Amplified Creatine 189™ daily at a time convenient for you."- Rob
Was this question helpful to you?
2 out of 3 people found this question helpful.
ASK A NEW QUESTION