Finding a product that is designed to enhance anabolism and that is capable of actually helping to prime your muscles for growth and gain can be difficult.

There are plenty of products on the market that promise massive results, but few deliver.

Anabolic Switch offers 7 different creatines, 8 BCAAs, arginine, and beta alanine to help ensure optimal delivery of nutrients as well as massive increases in total load capacity and maximum muscle availability, but can it really deliver?
How Anabolic Switch Works and Ingredients
Anabolic Switch is designed to keep you in the anabolic zone and they state that their blend of seven creatines is what gets and keeps you there.

After the first creatine takes effect, the others start to work in order, keeping the muscles constantly primed for maximum growth.

Beta Alanine and AAKG are designed to work in synergy with the creatine to help send more creatine to the muscles and to help clear lactic acid in the muscles quickly so that you do not experience fatigue during your workout and so that you can achieve better performance.
Where To Buy
The product website offers ample information about the science and ingredients behind Anabolic Switch and makes ordering easy.

The product is $32 for a tub and is flavored of fruit punch.
User Reviews of Anabolic Switch
User reviews for Anabolic Switch are excellent.The Amazon rating for the product is simply remarkable, and users are quick to point out that not only does the product give you a "clean rush of energy" and help offer "improvement in all areas" of your workout, but it does so without bloat and other side effects.

In fact, we were actually somewhat surprised by the noticeable lack of reported side effects, which is rare with a creatine supplement.

Instead, it seemed like most users just got increased workouts and better results.
Recommendation
In short, we certainly recommend anabolic switch as a pre and post workout supplement for those looking to really maximize the anabolic window and increase mass gains.

The ingredient listing is rather sound, and the science behind the product indicates that it really is designed to offer great workout enhancement.

Most users agree that the product delivers exactly as promised, with many finding themselves experiencing greater results than expected.

In all, there is really not much more you could ask for from a supplement, which helps make Anabolic Switch an easy creatine supplement to recommend.
Top 3 CreatineAffiliate Disclosure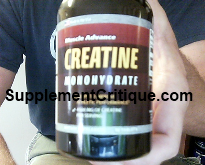 Muscle Advance creatine is probably the most effective creatine product we have come across.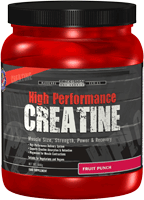 Body Fortress high performance creatine is another highly rated creatine supplement used by many of our users.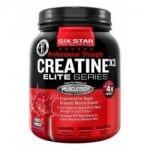 Creatine X3 is often taken as a post workout creatine that helps repair broken muscle tissue.
User Reviews

5.0 out of 5 Stars (1 Reviews)
Have you used this supplement?
LOVE Anabolic Switch
I've been using Anabolic Switch for years, love it! I use a scoop in the morning, scoop before w/o and one after. two scoops on off days. I usually cycle off for 6 wks every 2 months and I'm always dieing to start back.

Was this review helpful to you?

---
Ask A Question
User Questions and Answers
No Questions Have Been Answered For This Article.