Blade Nutrition Test Booster 1.0 Overview
It's a simple fact that as men age, our bodies produce less and less testosterone.

With that comes an increased tendency to gain fat, a decreased ability to put on and retain lean muscle mass, and a decreased desire for sex. It's normal, yes.

But that doesn't mean you have to just sit back and accept it.

These days, there are plenty of options for natural testosterone boosting supplements.

The biggest problem is choosing the right one, and that's what we're here to help you do.
Blade Nutrition Test Booster 1.0 is one product that promises to deliver results by specifically targeting an increase in free testosterone, as opposed to total testosterone.

When you get your levels tested, you get 2 sets of numbers.

Total testosterone is all the T you have in your body.

Free testosterone, however, is the only usable testosterone.

In effect, it's the only testosterone that really matters.

So it makes sense that Blade Nutrition Test Booster 1.0 would place its focus there.
Blade Nutrition Test Booster 1.0 Ingredients and How They Work
Blade Nutrition Test Booster 1.0 says it increases free testosterone, but how?

First it increases natural production, then it decreases the effects of aromatase, which is when excess testosterone converts to estrogen.
The 4 main ingredients are:
D-Aspartic Acid which has been clinically proven to increase testosterone through the pathway of increased Luteinizing Hormone.

In recent studies, DAA has been shown to increase testosterone by 40% in only 12 days.
Diinbolylmethane (DIM) which increases the circulation of free testosterone throughout the body.
DHEA which is a hormone that exists naturally in the body at high levels when you're young before it starts decreasing as you age.

It's a precursor to both male and female sex hormones.

DHEA supplementation is a commonly used way to increase testosterone levels.
Tribulus Terrestris which may increase the natural testosterone production process by signaling the pituitary gland to secrete an increased amount of luteinizing hormone, which then signals the testes to produce and release an increased amount of testosterone.
The formula is rounded out with Vitamin D and Zinc which are both necessary to the body's testosterone producing process.
The recommended dose is 3 Blade Nutrition Test Booster 1.0taken twice a day, once with breakfast and once around mid-afternoon.

Alternatively, you can take one of your doses as a pre workout, about 30 minutes before hitting the gym.
Blade Nutrition Test Booster 1.0 Pros and Cons
Advantages of Blade Nutrition Test Booster 1.0
The ingredients are all natural.
The formula contains some proven ingredients.
Most of the Blade Nutrition Test Booster 1.0 reviews I've found are very positive, saying they can feel a real difference.
You can find it pretty cheap.
Disadvantages of Blade Nutrition Test Booster 1.0
6 pills a day is a lot to take.
Where to Buy
You can purchase Blade Nutrition Test Booster 1.0 online through a few different retailers.

I found the 180 count bottle selling for $29.95, which is $30 less than the MSRP.
Conclusion
For a testosterone booster on the cheap side, Blade Nutrition Test Booster 1.0 is a good choice.It's got proven ingredients and good reviews, so along with the low price, there's very little downside risk to using Blade Nutrition Test Booster 1LEAN--0.
Have You Used Blade Nutrition Test Booster 1.0?

Leave Your Review Below!
Top 3 Testosterone BoostersAffiliate Disclosure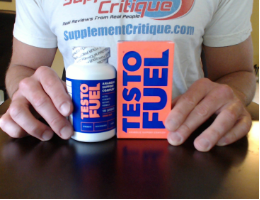 Testofuel is the most effective testosterone boosting supplement on the market that i've tested.

It uses a unique blend of effective testosterone boosting ingredients that will help transform your life.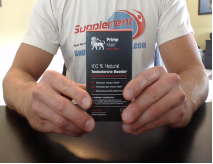 Prime Male is a VERY close 2nd to Testofuel, but contains ingredients to help older men. See why we recommend Prime Male for guys aged 40+, as well as my personal results.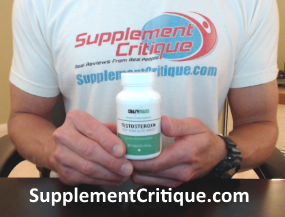 Testoroxyn uses DHEA and other ingredients to help boost free testosterone. See how Testoroxyn is different from Testofuel and Prime Male, as well as my personal results.
How People Found This Review:
and blade nutrition test booster 1 0, and blade nutrition test booster 1 0 review
Check Out My Top Choice For T Boosters - Testofuel

Click Here To Read My Review
Ask A Question
User Questions and Answers
No Questions Have Been Answered For This Article.