Blue Star Status Review – Should You Try It?
By:
Rob Miller
Fact Checked On: 3-31-2020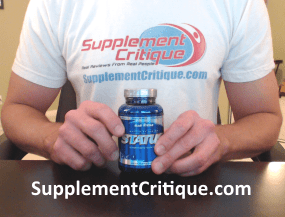 If you're starting to notice a decline in testosterone, the idea of a 178% increase in free testosterone sounds like something you could really get on board with.

Our bodies are loaded with the stuff when we're young, but the older we get, the more we lose.

Eventually, usually around mid 30s to mid 40s, it's dropped enough to notice.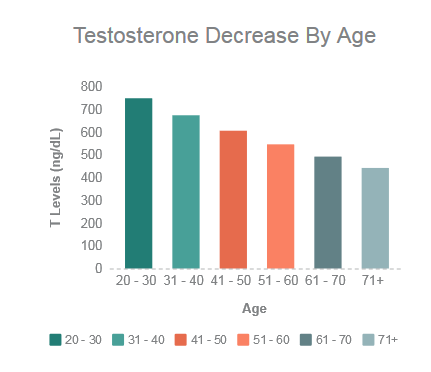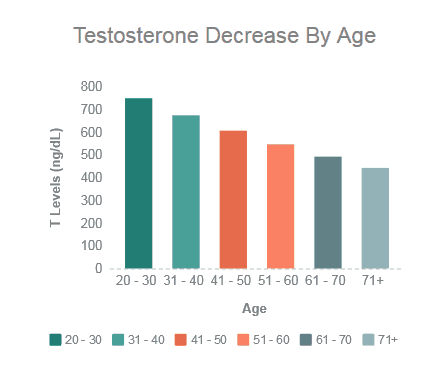 Blue Star Status is a a natural testosterone booster that claims to be able to reverse this trend and get you back on track.
You'll know it when you reach the point of needing a supplement like Blue Star Status.

You'll start to notice a layer of flab around your middle that wasn't ever there before.

Your workouts at the gym are harder (even if you haven't changed anything) and results don't come like they used to. Your tired. You're sluggish.

And you're not even interested in sex like you used to be.

An evening on the couch watching TV starts to sound better than an evening getting busy with your wife.
They're all signs your testosterone levels have noticeably dipped.

And if you're seeing them, you might be looking for something to help.
Click Here to take our Low-T Quiz and find out if you may be suffering from reduced testosterone output.
Blue Star Status Benefits
Using a natural testosterone booster like Blue Star Status has a lot of advantages.

You get a lot of the benefits of testosterone replacement therapy, but you don't need to worry about side effects like you would if you were using something prescribed by your doctor.
Those benefits include:
Increased energy for workouts and for general daily activities.
Improved mood.
Greater strength for workouts, leading to better results.
Easier fat loss and muscle gain.
Boosted sex drive and performance.
How Blue Star Status Works
Blue Star Status is all natural.

The idea is that it boosts testosterone levels naturally.

It also blocks a significant amount of its conversion to estrogen. Typically, some testosterone is converted to estrogen, so an increase in T also causes and increase in estrogen, which you don't want.

Blue Star Status blocks that conversion and leaves you with more testosterone, free and available for your body to use, making it a streamlined machine of strength and power.
Looking To

REALLY

Get Ripped?
Click Here to download my FREE "How To Get Ripped Quickly" eBook!!
Of course, it makes sense to eat the right foods, and get plenty of exercise to help naturally boost your testosterone.
Blue star Status will just get you there QUICKER.
Blue Star Status Ingredients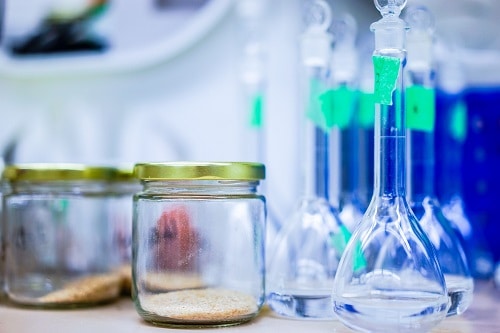 The Blue Star Status formula starts with a base of testosterone friendly nutrients – Vitamin B6, Magnesium, and Zinc.

All three of these are used in the body's natural processes for producing testosterone.

A lack of any will lead to trouble creating the necessary chemical reactions to make testosterone.
After that, several ingredients work toward the actual boosting of testosterone: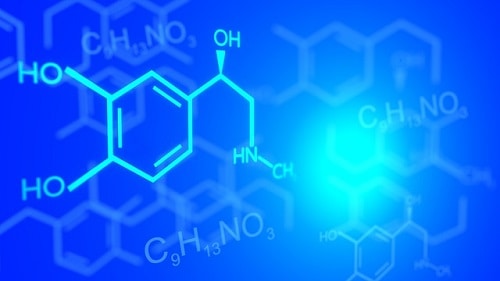 Then there are the components that help prevent your testosterone from converting to estrogen, which you definitely don't want.

Those would be:
Resveratrol, an antioxidant.
Chrysin which is one of the most anti-aromatase herbs you can find.
The formula also contains ingredients like Black Pepper (bioperine) to increase the bioavailability of the rest of the ingredients, making them more effective.
Click Here to see a picture of the label.
How To Take Blue Star Status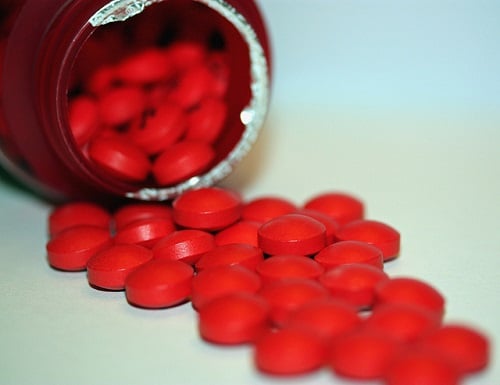 It's recommended that you take your daily Blue Star Status dose of 4 capsules all at once about half an hour before your workout.

On non-workout days, you should take it before bed.

Some guys start to feel the effects almost immediately.

Most will notice relatively full benefits in about 4 weeks.
Because Blue Star Status is a natural testosterone booster, it increases the testosterone that your body makes on its own.

It doesn't introduce foreign chemical testosterone and shut down your own.

For that reason, you don't need to Post Cycle Therapy, and in fact you don't need to cycle off Blue Star Status at all.

I would still take a week or so off every once in a while, to get a fresh start with a clean slate.
Who Is Blue Star Nutraceuticals?
Blue Star (www.bluestarnutraceuticals.com) is a smallish supplement company in Canada focused on researching and creating the most effective formulas using clinically tested doses of proven ingredients.

They claim to maintain their independence for the express reason that it leaves them answering to nobody.
Without a big corporation behind them, their free to make independent decisions based on what they believe will work for their customers.

To go along with that credo, they also offer food, workout, and lifestyle advice for the benefit of their customers.
All their supplements are made in an FDA certified facility and attain the "Good Manufacturing Practices" certification.

This doesn't mean their supplements have FDA approval. No supplements do.

But it does mean they're made in a facility that gets inspected and is certified by the authority.
My Personal Review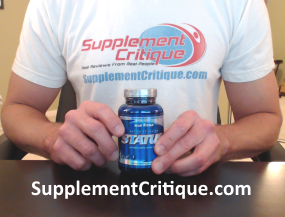 Some of the guys who read my blog have been pestering me for quite sometime about this supplement, as if I don't have enough other testosterone boosters lined up on my desk to try out.
So I finally got a chance to try out Status testosterone booster and I have to admit, I did feel something. It wasn't some massive increase in sex drive, or more aggressive in the gym, or really any of that shit.
But I noticed (at least for a couple of weeks) that I seemed to be sleeping better.
A LOT better…
In turn, I felt a bit more energetic the next day from such a good nights sleep, and also felt like I was recovering from my workouts a bit quicker.
I always notice that when I do a tough HIIT workout, the next day I always feel like total shit.
Not while I was taking this stuff…
The normal 2nd day soreness / tiredness was completely erased, and I can say with 90% confidence that Status testosterone booster was probably the culprit.
I also want to mention that I didn't seem to get any side effects from it. I wasn't too keenly worried about it based on the ingredients, but it's always in the back of my mind.
Other Blue Star Status Reviews
Customer feedback for Blue Star Status is mixed, with more positives than negatives.

Representing the upside, you've got:
"In my experience Status test booster is by far the most powerful one on the market today.

You feel high energy, your libido will be amazing plus the solid muscle gains."
On the negative side, you'll see things like:
"It did absolutely nothing for me… The anti estrogen support from the Chrysin isn't even needed and really does nothing when taken with a test booster, so that's just a filler."
You'll find all of them (some of them pretty juicy) on the BodyBuilding.com site.
Amazon also has a number of reviews, with an average rating of 3.7 out of 5 stars. Many of the reviews echo the same sentiment on BodyBuilding.com, so I won't go into detail here.
Here's a couple of the better ones: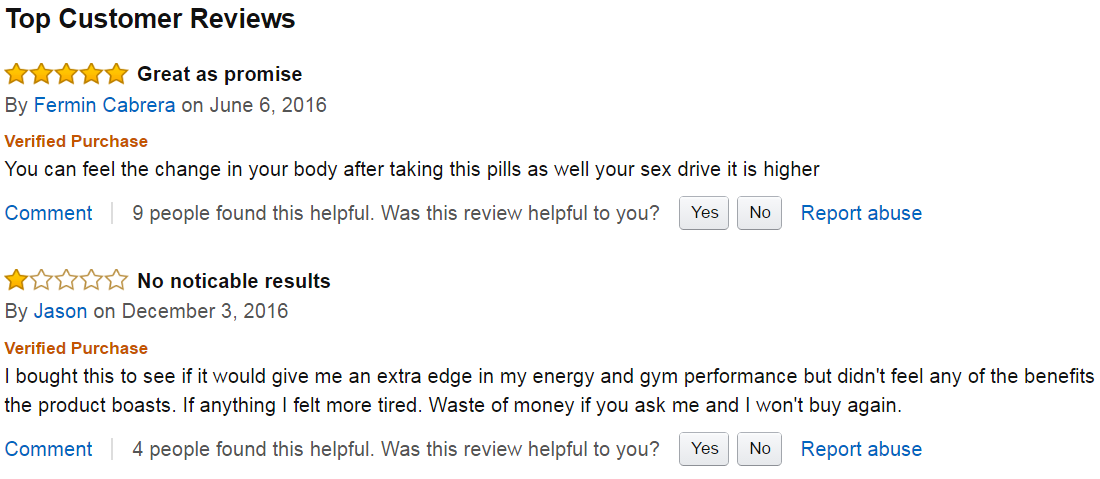 Where to Buy
Blue Star Status is sold online through the Blue Star website as well as Bodybuilding.com.

A one month supply costs $69.99 no matter where you order from.Blue Star offers a 60 day money back guarantee with no questions asked.
I don't believe you can find Blue Star Status testosterone booster in stores like GNC, Vitamin Shoppe, Walmart, Walgreens, or CVS, but if it ever pops up in those stores (I frequently visit most of them) I'll definitely update the review.
Blue Star Status Pros and Cons
Advantages of Blue Star Status
The ingredients are all natural.
PCT and cycling are not required.
There's a money back guarantee.
Most Blue Star Status reviews from customers are positive.
Blue Star is a legitimate supplement manufacturer interested in buildinga reputation on good products and service.

This helps when you need them to give you a refund and/or stand by their promise.
Blue Star Status Cons
Ingredient amounts, for the most part, are not given. This leaves us guessing whether or not any of them are actually as effective as they could be.
There are some negative reviews.
Conclusion
Honestly speaking (and from personal testing), I think this ones a winner. Blue Star Status will probably help increase your T levels, giving you some energy, stamina, strength, and that libido boost you want.
HOWEVER, at $70 a month, it's probably more expensive than it is ef There are better choices to go with.

Personally, I prefer a T booster with D-Aspartic Acid, like Testofuel.

It's got the best track record as far as ingredients go.

For that reason, while I think Blue Star Status is a decent product, it doesn't earn my highest recommendation.
When stacked up against hormone therapy, of course it is going to be cheaper, but whether or not it is even a close second as far as quality and noticeable effects, I would say that this one will not have quite as pronounced results.
With that being said, I do believe that Blue Star Status is a good product, just slightly overpriced.
But if you're looking for a good alternative to prescription testosterone replacement therapy, I'd give it a go if I were you.
Have You Used Blue Star Status?

Leave Your Review Below!
Top 3 Testosterone BoostersAffiliate Disclosure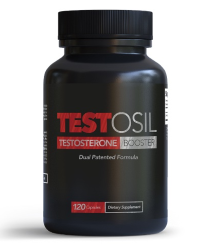 Testosil is the most effective testosterone boosting supplement on the market that I've tested.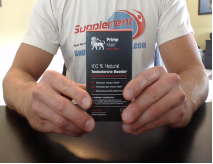 Prime Male is another very effective testosterone booster that uses clinically proven ingredients.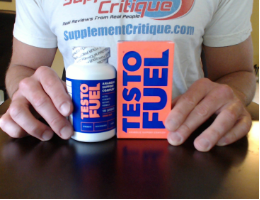 Testofuel is a VERY popular testosterone booster that contains ingredients to help older men.
Check Out My Top Choice For T Boosters - Testofuel

Click Here To Read My Review
Ask A Question
User Questions and Answers
---

Hi, Is the Blue Star Status Supplement suitable for vegetarians? Warm Regards Zain -Zain

Unfortunately no. It's made in a facility that processes shellfish, and the capsules contain gelatin. I'm not certain whether or not the gelatin is vegetarian.- Rob
Was this question helpful to you?
1 out of 2 people found this question helpful.
ASK A NEW QUESTION
---

I currently take warfiren ( cumiden) Can i take your product with this ? And does your product contain vitemin k? Thank you -Daron

SupplementCritique.com is a review website. We don't sell supplements and we have no affiliation with Blue Star Status.  That said, they don't list Vitamin K as an ingredient, and because you take prescription medication, you'll need to check with your doctor to be sure you know what can and can't be taken with your medicine.- Rob
Was this question helpful to you?

ASK A NEW QUESTION
---

Is it bad for you if u have high blood pressure but taking Med's to control blood pressure -Ray

Whenever you have a condition or take medication, you need to check with your doctor about whether or not a supplement would be safe for you to use.- Rob
Was this question helpful to you?

ASK A NEW QUESTION