Below you'll find a short list of the many testosterone boosting supplements I and my colleagues have tested over the years.  They are all listed ALPHABETICALLY, and in no particular order as far as effectiveness or results.
Click Here to see the top 3 we've tested.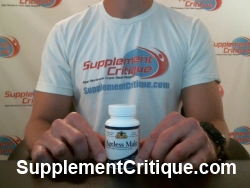 Ageless Male
Ageless Male is an all natural supplement that claims it can boost testosterone and reduce the amount of testosterone that is converted to estradiol and DHT.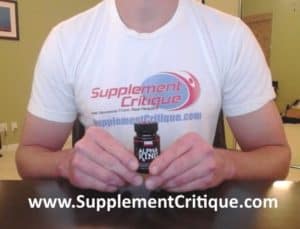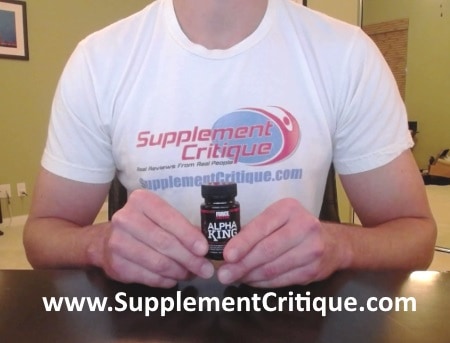 Alpha King
Made by the same company that brought you the TestX 180 line of supplements, Alpha King is the newest addition to the family.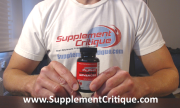 Alpha Monster Advanced
I actually came across this supplement on an ad on my Facebook feed, and just had to try it out.  We discuss the "science" behind this product in this comprehensive review.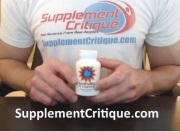 Andro 400
Heavily advertised on radio stations across the US, Andro 400 promises a lot of benefits, including increased energy, endurance, and libido.  Unfortunately, that didn't seem to happen for me.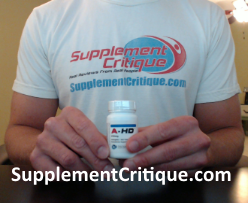 BPI Sports A-HD
BPI Sports has a reputation for making hardcore bodybuilding supplements, and BPI Sports A-HD is no exception.
The focus of the supplement is to increase your testosterone levels while blocking its conversion to estrogen.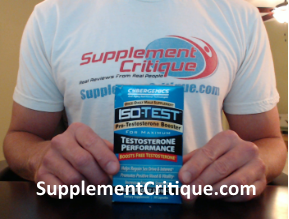 Cybergenics ISO Test
Cybergenics ISO-TEST is a natural formula designed to provide the male body with the means to kick-start testosterone production.
Cybergenics ISO-TEST is supposed to work in order to treat erectile dysfunction and the wide array of problems caused by the decline in testosterone production.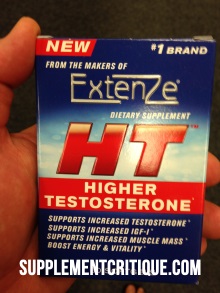 Extenze HT
I was a little surprised when I looked at the Extenze HT label and didn't see the usual testosterone booster suspects.
This isn't necessarily a bad thing though.
It all depends on what works, right?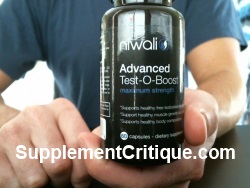 Niwali Testoboost
Niwali Advanced Testoboost is an all natural product manufactured by a company of the same name.  It promises to help men everywhere "feel superhuman" with their proprietary and unique formula, which is said to start working in a matter of weeks.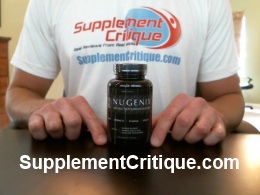 Nugenix
Nugenix is a testosterone boosting supplement that supposedly helps to increase sex drive, enhance muscle mass, and boost free testosterone levels.  It has been heavily advertised on the internet for the last few months, and is distributed by the same company that sells Instaflex and Lumiday.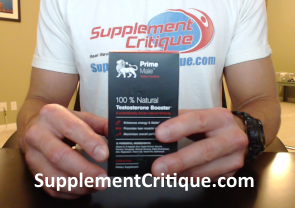 Prime Male
One of our top choices for testosterone boosters, Prime Male packs a whopping amount of D Aspartic Acid (D-AA) into their formula, as well as many other ingredients to help "mimic" the effects of increased testosterone, without actually increasing your t levels.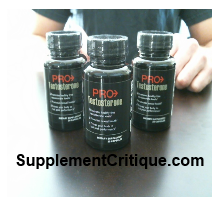 Pro Testosterone
Pro Testosterone is a cutting edge testosterone boosting formula designed to help alleviate some of the symptoms of lowering testosterone in men.  The only ingredient is actually Fenugreek extract (600 mg), but a VERY high quality source of Fenugreek is used, hence the high price tag.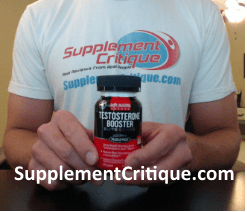 Six Star Testosterone Booster
Six Star Testosterone Booster is offered by Six Star Pro Nutrition.  They say it's been clinically tested and shown to increase testosterone levels after just 7 days of use.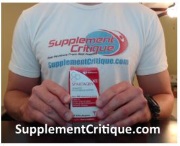 Spartagen XT
Spartagen XT uses Tribulus Terrestris as one of it's primary ingredients, and also funnels guys into an auto-rebill, auto-shipment program.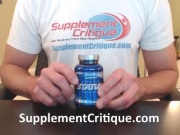 Status Testosterone Booster
This supplement promises a 178% increase in free testosterone levels, and is made by a company called Blue Star Nutraceuticals.  I have to admit, it's a pretty decent product.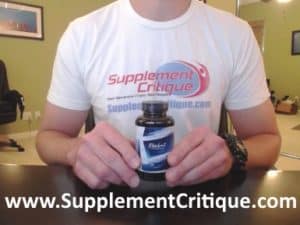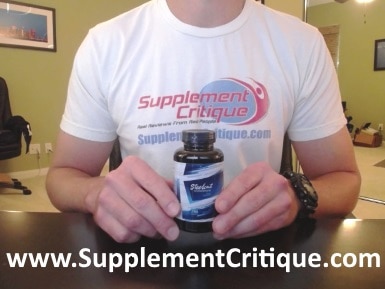 SteelCut Testosterone
This supplement promises increased lean muscle, improved focus and retention, increased fat burning, and an increase in sex drive.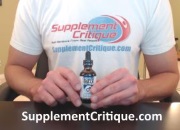 Super Male Vitality
Promoted heavily by radio show host and conspiracy theorist Alex Jones, Super Male Vitality is a liquid natural testosterone boosting supplement that apparently works faster than traditionally used pills.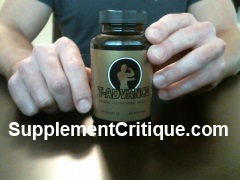 T Advance
Marketed and sold as a natural testosterone enhancer, T-Advance uses all natural ingredients to supposedly help maximize lean muscle mass, enhance performance, boost your libido, and increase your energy.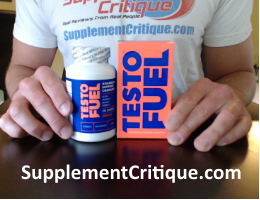 Testofuel
Our #1 choice for testosterone boosters for a couple of years now, Testofuel contains ingredients like Fenugreek, D-AA, Ginseng, Oyster extract, and more to help make it a VERY effective muscle builder and libido enhancer.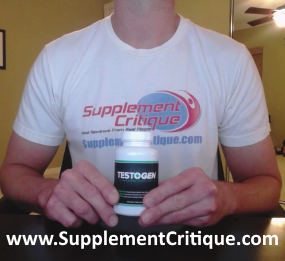 Testogen
This particular testosterone booster uses a very effective, but sometimes controversial, substance called D-Aspartic Acid to naturally raise testosterone levels.  Does it really work?  Find out here.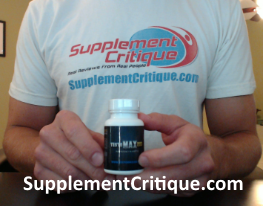 Testomax 200
TestoMAX200 claims to restore your sex drive, help you achieve harder and longer lasting erections, boost your energy and mood, help you think better, and improve your lean muscle mass to fat ratio in terms of body composition.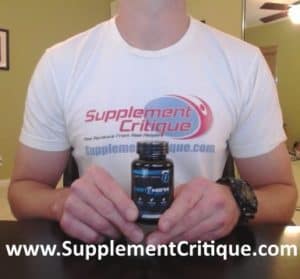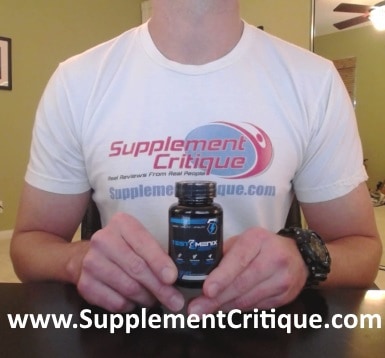 Testomenix
This supplement claims it was seen on the hit TV show "Shark Tank", but you won't believe what we found out when we started digging.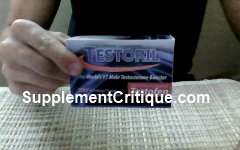 Testoril
The Testoril formula is a unique blend of premium ingredients, and all natural vitamins and minerals that have been proven to increase testosterone levels dramatically.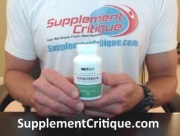 Testoroxyn
This particular testosterone booster takes a rather unique approach to it's formulation.  It also happens to be one of the BEST I've ever used.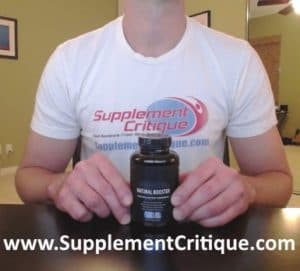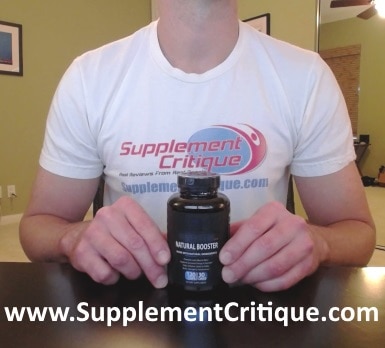 TestoTEK
Manufactured by a company called TEK Naturals, TestoTEK promises to do all of the things you would expect a testosterone booster to do.  But does it really work?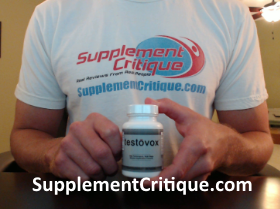 Testovox
I recently came across a supplement called Testovox on Amazon.com.
It didn't take much to find out that it has its own website and is also available through other online retailers, so I decided to go ahead and take a closer look.
Testoturbo X3 is an over the counter dietary supplement that reportedly helps boost testosterone levels naturally by using ingredients which have been proven in clinical studies.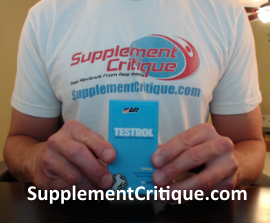 Testrol
Testrol, made by GAT is a dual purpose testosterone booster.
They call it an Anabolic and Potencyy Activator, and its dual purposes are muscle growth and improved sexual performance.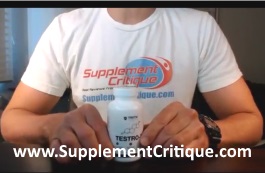 Testro X
Testro-X, made by Truth Nutraceuticals, claims they have spent 10 years researching and formulating their supplement.  I was actually very impressed overall with my results with this one, read more.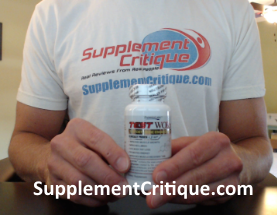 Testworx
TEST WORx approaches the natural testosterone boosting business a little differently than most of its competition.
Not only does it boost production, but it also frees up testosterone that's been bound to fat cells by Sex Hormone Binding Globulin, or SHBG.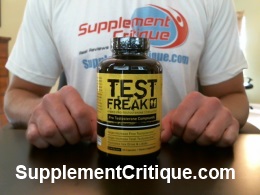 Test Freak
Test Freak, one of many within a whole collection of other bodybuilding supplements by Pharma Freak, calls itself a hybrid pro-testosterone stimulator.
It supposedly uses high dosages of clinically proven testosterone boosters as well as several testosterone friendly ingredients that are not as well known within the supplement market.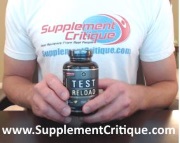 Test Reload
This supplement is endorsed by none other than Mike Chang of Six Pack Shortcuts, and it actually worked.  The problem was, it did NOT work for very long.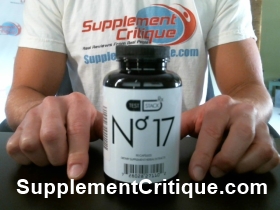 Test Stack NO. 17
Formulated as an all natural testosterone booster, Test Stack NO 17 is a pharmaceutical grade supplement designed to help build lean muscle and strength.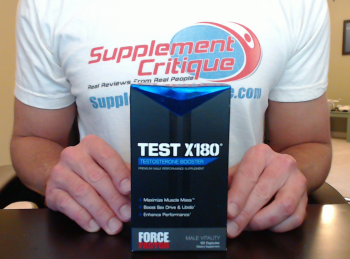 Test X180
Manufactured by the same guys that brought you the Force Factor line of supplements, Test X180 promises to help men with decreased libido, low energy levels, decreased strength, and depression.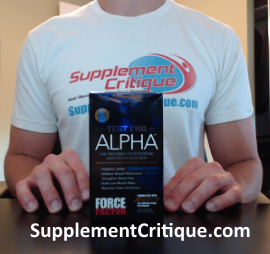 Test X180 Alpha
Made by the same guys that brought you the original Test X180 and Test X180 Ignite, this supplement is the latest edition to their product line.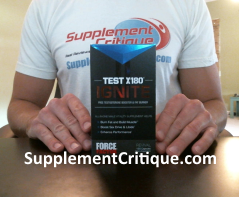 Test X180 Ignite
Test X180 Ignite is an all natural dietary supplement that is designed to help burn fat and build muscle, as well as increase sex drive, libido, and performance.  It does this through a proprietary blend of ingredients that is broken up into 2 parts.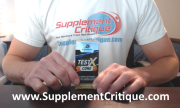 Test X Core
The advertisements behind Test X Core said that Tom Brady was under investigation for using this "controversial" supplement.  It turns out, this was NOT the case.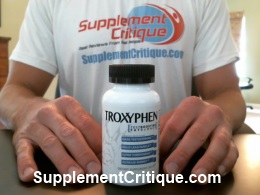 Troxyphen
Is it a testosterone builder or is it a weight loss pill for men?  Well when it comes to Troxyphen, the answer is both.  TruDERMA, the makers of Troxyphen, have put together this combination because for a lot of men, low testosterone is the reason for their weight gain and/or their difficulty taking the weight off.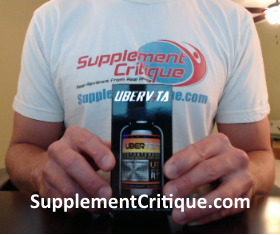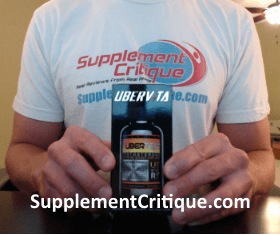 Ubervita Uber Test
Ubervita Ubertest promises to boost your free testosterone levels in as little as 3 days.
They say that you'll notice that increase in energy and that improvement in mood that you need that quickly as well.
Additional Resources:
Top 3 Testosterone BoostersAffiliate Disclosure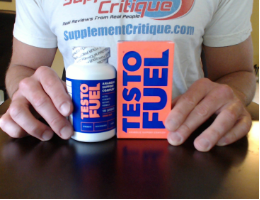 Testofuel is the most effective testosterone boosting supplement on the market that i've tested.
It uses a unique blend of effective testosterone boosting ingredients that will help transform your life.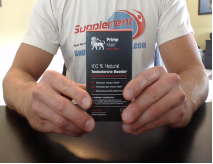 Prime Male is a VERY close 2nd to Testofuel, but contains ingredients to help older men. See why we recommend Prime Male for guys aged 40+, as well as my personal results.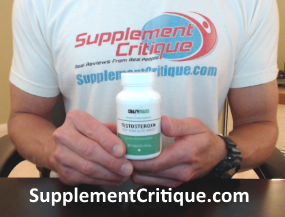 Testoroxyn uses DHEA and other ingredients to help boost free testosterone. See how Testoroxyn is different from Testofuel and Prime Male, as well as my personal results.
Check Out My Top Choice For T Boosters - Testofuel

Click Here To Read My Review
Ask A Question
User Questions and Answers
---

I'm looking for your opinion on top rated testosterone booster available in stores. -Mike

Check out the Force Factor selection available at GNC. They're all pretty reliably good.- Rob
Was this question helpful to you?
7

out of 8 people found this question helpful.
ASK A NEW QUESTION
---

GNC made this item sound like the best and that I needed it as a 37 year old in OK shape but seeing the slowing down in my body. Cellucor P6. What are your thoughts on this or would you recommend one of the others that you've tested -Joey

Here's my Cellucor P6 Black review. I haven't used it, but it looks promising.- Rob
Was this question helpful to you?
5

out of 6 people found this question helpful.
ASK A NEW QUESTION
---

How this testoterone works? -Gerard

Natural testosterone boosters increase your body's own natural production of testosterone, giving you more energy, better fat burning, and an increase in lean muscle mass.- Rob
Was this question helpful to you?
3

out of 4 people found this question helpful.
ASK A NEW QUESTION
---

Have you tried HighT? Can I send you a sample for a review? Thanks, Michelle Berger -michelle

We have a review posted.  You can see it here:  https://www.supplementcritique.com/high-t-testosterone-booster-review-boosting-testosterone/- Rob
Was this question helpful to you?

ASK A NEW QUESTION
---

I didn't see a review on your website for Tongkat Ali, do you have one for it? -Adrian

We don't have one for Tongkat Ali on it's own, but it's part of many of the supplements we review. Let me know what kind of benefits you're looking for, and I'll recommend something great for you.- Rob
Was this question helpful to you?

ASK A NEW QUESTION
---