Cardio Cuts Review – Does It Work?
By:
Rob Miller
Fact Checked On: 3-11-2015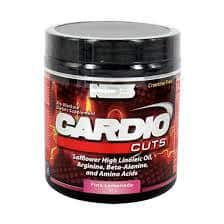 Cardio Cuts Overview
Most of the time, when we think of a pre workout supplement, we think of lifting, not running.

True, you can use your pre workout powder before your cardio workout, but it's not typically how we think. Cardio Cuts from NDS Nutrition changes all that.

It claims to be the first Pre-Cardio supplement powder and at first glance, it makes a lot of sense.

Hardcore cardio requires energy and stamina, and just like lifting, the more you can put in, the more you can get out.

With a product like Cardio Cuts, you'll be getting: energy, endurance, recovery, and increased thermogenics with every workout.

With that in mind, let's break it down and see what's in this possibly revolutionary pre workout.
Cardio Cuts Ingredients and How They Work
When talking about the Cardio Cuts formula, there are a lot of ingredients, so we'll break it down by function and talk about the key ingredients in terms of how they support each:
For Energy, there's Caffeine, Amla, Citrus Aurantium, Guarana Extract, and Green Tea Extract.

These are all typically found in fat burning supplements, and you'll find some of them in your average pre workout as well.

They don't list amounts, but that's potentially a lot of stimulant.

There's also L-Arginine, which as a pre cursor to Nitric Oxide, can open up blood vessels, allowing a greater amount of blood to flow to muscles, delivering oxygen and nutrients.
For Endurance, there's Beta Alanine.

What this does is fight off muscle fatigue so you can work out harder for a longer period of time.

While exercising, your muscles experience a build up of lactic acid, which makes them feel tired and like they can't push on.

Beta Alanine delays that build up so you go longer without experiencing that fatigue.
For Recovery, the Cardio Cuts formula uses BCAAs.

These Branched Chain Amino Acids go to work repairing muscles after you've broken them down with your workout.

These include L-Glutamine, L-Histidine, L-Isoleucine, L-Leucine, and L-Valine.
For Fat Burning, in addition to the stimulants like Caffeine, there's Conjugated Linoleic Acid and Medium Chain Triglycerides to target fat loss and promote toning.
Instruction vary depending on your ultimate goal for using Cardio Cuts.

As a pre cardio supplement, mix 1-2 scoops with 8-24 ounces of water about 30 minutes prior to your workout.

As a weight loss aid, mix 1 scoop with 8-12 ounces of water and drink with breakfast. Then do that again at lunch time.

It's recommended that you not take it within 6 hours of bedtime.
Cardio Cuts Pros and Cons
Advantages of Cardio Cuts
It fits a semi-unique niche of pre-cardio workout needs.
It contains several fat burning ingredients as well as those for energy.
We found several positive

Cardio Cuts

reviews from customers who like the energy it gives.
Disadvantages of Cardio Cuts
It's expensive.
We don't know how much caffeine there is, but it's likely quite a bit.
It's pretty easy to develop a tolerance.
Where to Buy
Cardio Cuts is available online, or you can pick some up at GNC.

A tub with 40 scoops sells for $69.99.
Conclusion
While Cardio Cuts tries to position itself as something special and unique, we're not sure it actually lives up to that positioning.It's a decent fat burning pre workout, but probably not worth paying a premium for.
Have You Used Cardio Cuts?

Leave Your Review Below!
Top 3 Pre WorkoutAffiliate Disclosure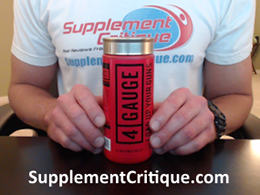 4 Gauge is a brand new pre workout that kicks in FAST and will rev up your workouts.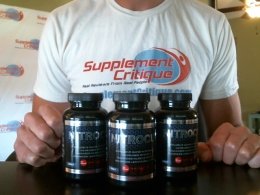 Nitrocut is a VERY effective pre workout supplement for a variety of reasons, see why here.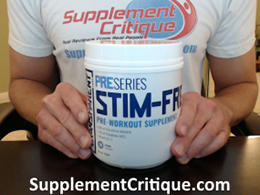 If you're looking for a stim-free pre workout, add Transparent stim-free to your list!
Want To Really Get Ripped?

Click Here To Download My FREE "Get Ripped" Ebook!
Ask A Question
User Questions and Answers
---

Is there anything in Cardio cuts that would show up on a drug test for a job hire -Bill

There's nothing in the listed ingredients that should pop on a drug test.- Rob
Was this question helpful to you?
2 out of 3 people found this question helpful.
ASK A NEW QUESTION