Brain Power Basics Review – Does It Work?
By:
Rob Miller
Fact Checked On: 10-24-2014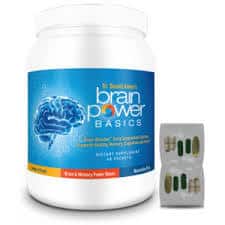 Brain Power Basics Overview
We talk a lot about how our bodies produce less and less testosterone as we age, making us weaker, softer, and less virile.

But what about what happens to our brains as we age?

Alzheimer's Disease and dementia are scary to think about, but even if our issues don't reach that level, we can all expect some degree of drop-off in mental capacity.
Dr. Daniel Amen is a renown research psychiatrist, and he's put together a supplement system called Brain Power Basics that he claims can support and improve your brain health, short term memory, focus, sleep, and energy.

Using clinically researched ingredients and combining them with the overall health and brain support of a multivitamin and fish oil, the Brain Power Basics system promises to improve the way your mind works.
Brain Power Basics Ingredients and How They Work
The Brain Power Basics system includes 3 different supplements, and each twice daily dose is packaged in a convenient pouch so you know you're getting just what you need for optimal improvement.

The three supplements are:
NeuroVite Plus which is a multi-vitamin and antioxidant blend which also includes enzymes to improve digestion.

In total, it includes more than 50 vitamins, minerals, and nutrients.
Omega 3 Power which offers 1600 mg of Omega 3 Fatty Acids which have been shown in numerous studies to improve both brain and heart function.
Brain & Memory Power Boost which is the heart of this brain boosting system.

It contains N-Acetyl-Cysteine – the powerful antioxidant, Phosphatidylserine to improve the heath of cell membranes, Huperzine A and Acetyl-L-Carnitine for neurotransmitter support, as well as Vinpocetine and Ginkgo Biloba to improve blood flow to the brain for better overall functioning.
As I mentioned, taking 1 Brain Power Basicspacket twice a day will provide your brain with the healthy support it needs to continuing functioning in peak form as you move through the years.
Brain Power Basics Pros and Cons
Advantages of Brain Power Basics
It's a brain-focuses daily nutritional supplement system that supports both brain and overall health.
It's been designed by a psychiatrist based on his research efforts.
There are several positive Brain Power Basics reviews on Amazon.
There's a money back guarantee.
Disadvantages of Brain Power Basics
It's expensive.
You have to continue taking it to maintain the benefits, and they ask that you try it for 6 weeks at least.
Where to Buy
You can purchase Brain Power Basics through Dr. Amen's website.

A 30 day supply comes with 60 individual packets and sells for $99. It's also available through some third party websites for the same price.
Conclusion
It all sounds very scientific, but $99 is a lot to spend on your monthly supplements for the rest of your life.It's good that there's a money back guarantee, but it's only for 30 days, while they ask that you try for at least 6 weeks to assess whether or not it works.

If Brain Power Basics looks good to you, I recommend you try it for about 3 weeks before making your decision about whether or not to return it.

You should have a fairly good idea by then.
Have You Used Brain Power Basics?

Leave Your Review Below!
Top 3 NootropicsAffiliate Disclosure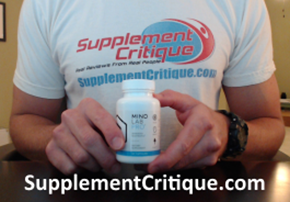 Mind Lab Pro is a VERY effective nootropic for focus, concentration, short / long term memory, and more.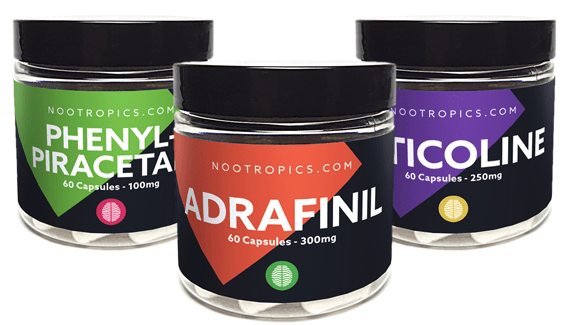 The Ultimate Nootropics Stack by Nootropics.com is one of the most effective stacks I've taken.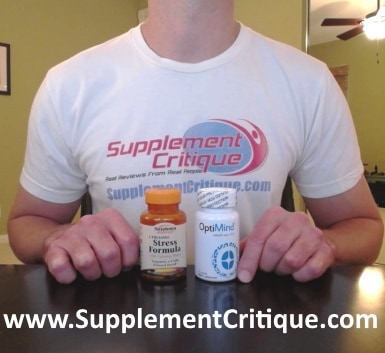 The combo of L-Theanine and Caffeine is a well known nootropic stack that really works.
Want To See What Supplements
Work Like Adderall?

Click Here To Find Out!
Ask A Question
User Questions and Answers
No Questions Have Been Answered For This Article.