If you are familiar with the benefits of nitric oxide you will be just as intrigued as we were by the claims that the BullNox Androrush product makes.

The manufacturer's statement that the "formula structure…effects are intended to change with each set that you perform" grabbed our attention.

Were they saying that their product actually delivered targeted results based on the phase of the bodybuilder's workout?
Naturally, we wanted to know if there really is an NO product that gives levels of performance that can carry you all of the way through even a super-intense workout.

We also wanted to determine if this product included the ingredients that could boost cellular nitrogen and glycogen levels and increase anabolic potential through the use of natural and safe formulations.

We looked at the ingredients, read the reviews, and checked out pricing to see if this product is all it claims.
How Androrush Works and Ingredients
As a pre-workout supplement, the BullNox Androrush product is a fairly standard formula.

It is the "set by set" formulation that is so unique.

For instance, in order, the formulas used in this product include: "Andro Stimulation", "Neuro-Emotive Energy", "Cardiovasomuscular Dilation", "Strength-Endurance", and "Anabolic Solidification".

So, what the makers are saying is that they designed a product that takes you through the common stages of a bodybuilding workout, and supports each set to enhance the results.
The ingredients illustrate the logic behind the system because they begin with materials known to support androgen levels and muscle anabolism, they then focus on your mental clarity to keep you on track during the toughest portion of the workout.

They then begin to flood the body with NO to help improve the quality of the pumps, and increase the level of endurance.

The final blend increases protein synthesis which gives a nice increase to muscle size.

This means that, scientifically, it should deliver exactly what is need by the standard bodybuilder as he or she works their way through different sets.
User Reviews and Results
Does BullNox Androrush deliver the goods?

Customer feedback indicates that it really does give the kind of energy, focus, and "pump" that it claims.

One user indicated that he had tried all of the NO formulas and found that BullNox Androrush was the one that really helped him get into the workout, remain motivated, and get the most from each set.

Another customer noted that the name of the product was a good match to the bull-like strength and energy he felt when using this pre-workout beverage.
Flavors and Where To Buy Androrush
The BullNox Androrush drink is found in a large number of flavors, and all of the consumer feedback indicated that the taste was great and that the mixability was reliable too.

The most popular flavors are the blue raspberry, fruit punch, grape, orange, and watermelon.

A 35-serving tub averages between $28 and $33, with some of the vendors offering excellent bargains on shipping.Muscle & Strength has free shipping with a $30 price tag while Tiger Fitness gives a five dollar discount on the $32 price.Naturally, we limited our search to online vendors alone, since these tend to give the best pricing possible.
Overall Recommendation
BullNox Androrush does seem to really do all that it claims.

We found no customer feedback claiming the contrary or indicating poor results.

Our assessment of the ingredients indicate that each of the formulations really can provide the support necessary, and at the time required.

We do believe that it would take a short period of time for the bodybuilder's to obtain the appropriate balance of ingredients necessary for accessing specific substances when needed, but this is safely done through the patented formulas contained in this pre-workout mix.
Top 3 Pre WorkoutAffiliate Disclosure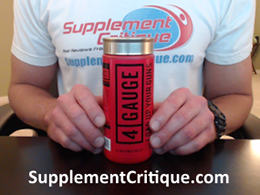 4 Gauge is a brand new pre workout that kicks in FAST and will rev up your workouts.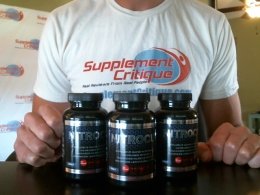 Nitrocut is a VERY effective pre workout supplement for a variety of reasons, see why here.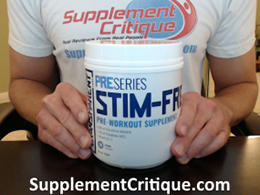 If you're looking for a stim-free pre workout, add Transparent stim-free to your list!
User Reviews

3.0 out of 5 Stars (1 Reviews)
Have you used this supplement?
BULLSEYE
This stuff is CRAAAZZZYY!! It gave me a full blown headache along with a moodiness feeling.

Was this review helpful to you?
1 out of 2 people found this review helpful.
---
Want To Really Get Ripped?

Click Here To Download My FREE "Get Ripped" Ebook!
Ask A Question
User Questions and Answers
No Questions Have Been Answered For This Article.