Universal Animal Rage Review
By:
Rob Miller
Fact Checked On: 4-27-2013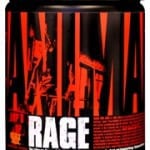 There have been significant buzz lately surrounding Universal's Animal Rage, a product that claims to provide "energy, focus, intensity" and even "insanity".

I guess when you call your product "Rage", you are inviting some people to think of some psychological connotations to go along with the physical boost; Universal just went all the way and made no bones about it that their product will make you crazy.
Product Facts
Maybe it's not a bad way to set yourself apart in a crowded pre-workout supplement market, with every product attempting to make a more outrageous claim than the next one.

One pro-Animal website claimed "Rage" was "tested twice in the trenches and tweaked to the exact specifications of the most loyal and gritty Animal diehards in the rigorous Agent O Alpha Testing trials."
Universal is a well-known brand with many different types of products offered, such as bars, weight gainers and vitamins and minerals.

There is an entire line of "Animal" products, from Animal Flex to Animal Pump to Animal Pak – the last of which is touted as the #1-selling training pak in the world for 24-straight years.
Though there are seemingly endless varieties of Animal products, when anyone clicks on Universal's homepage, however, an Animal Rage-specific promo starts to play immediately and a link to a free trial is featured.

Universal is clearly pushing "Rage", as it just launched on March 1, 2011.
How Animal Rage by Universal Works
"Rage" is comprised of four different types of energy systems, or complexes.

The first one is the initial burst of adrenaline that runs through your body, provided by the old standby caffeine, infused with extracts of green tea and coffee bean to boot.
While many supplements stop there, here's what Animal Rage has that no other pre-workout in its category has; four potent herbal adaptogenic compounds; rhodiola rosea extract, schizandra berry, cordyceps sinensis and panax ginseng.

Together these herbs have been shown to "help increase physical training capacity, improve endurance, minimize the catabolic stress response, decrease mental fatigue as well as support healthy libido and boost immune system function." That is the second phase.
Animal Rage contains a potent Endurance & Performance Complex- the product's third complex.

Rage's Endurance and Performance Complex is dosed with potent ergogenic aids such as beta alanine, citrulline malate, l-taurine and glucuronolactone.

According to scientific studies, beta alanine has been shown to help hard-training athletes in a number of important areas such as increasing strength, power output, endurance, exercise capacity and muscle mass as well as delaying the onset of neuromuscular fatigue.
Finally, Animal Rage has its own specialized Focus & Intensity Complex consisting of well-known nooptropics such as L-tyrosine, choline bitartrate, n-acetyl tyrosine and beta-phenylethylamine.

L-tyrosine and n-acetyl l-tyrosine play important roles in the production of the neurotransmitters dopamine and norepinephrine which are important for healthy cognitive and brain function.
User Reviews and Feedback So Far
"Rage" seems to work, though perhaps not at the literal 'insanity' level.

Most users report feeling 'amped' and 'pumped', though not through the roof or anything like that the official website claims.

The most common negative report was the taste, but if you're drinking supplements for the taste, you are pretty much missing the point.
Of course there are some who claim that "Rage" is the ultimate weapon to make sure to get the most out of every week, every workout and every rep.
Where To Buy and Free Trial
Rage is available in a 44 pack, capsule form which retails at $56.95 and a 44 serving powder form that retails for $49.95.
Perhaps the best part, though, is that "Rage" is also available from Universal through a free trial offer.You can pick from either the pill or powder form.

It can't hurt to give it a try if it's half as good as it claims to be.
Top 3 Pre WorkoutAffiliate Disclosure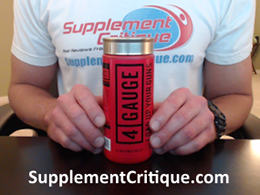 4 Gauge is a brand new pre workout that kicks in FAST and will rev up your workouts.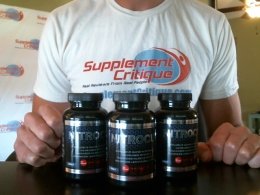 Nitrocut is a VERY effective pre workout supplement for a variety of reasons, see why here.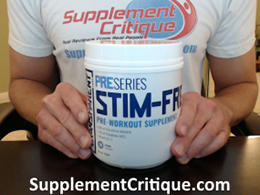 If you're looking for a stim-free pre workout, add Transparent stim-free to your list!
Want To Really Get Ripped?

Click Here To Download My FREE "Get Ripped" Ebook!
Ask A Question
User Questions and Answers
No Questions Have Been Answered For This Article.