Citicoline Review – Should You Use It?
By:
Rob Miller
Fact Checked On: 12-3-2013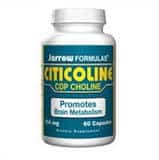 Citicoline Overview
All of a sudden, everyone's taking brain boosters. It makes sense really. You want to get that competitive edge, and you'll do what it takes to get it. Well, one way that's getting more and more popular is by taking a classification of drugs or supplements called nootropics. This name covers a wide variety of products, different in all sorts of ways – mechanism of action, primary market, drug classification status, you name it. For today, we're looking at one called Citicoline.
In some countries, Citicoline is prescribed as a medication to improve blood flow in the brain and to restore cognitive capacity that's been lost due to age related issues, traumatic brain injury, or stroke. Here in the US, it's available in the US over the counter as a supplement people use to boost their brain power.
How Citicoline Works
Citicoline is actually present in the body naturally. What it does is increase acetylcholine levels in the brain. If you know anything about nootropics, you know that acetylcholine is a neurotransmitter in the brain, key for optimal memory, recall, and learning. Blood circulation is also improved with Citicoline, and that helps deliver more oxygen which boosts your mental energy (longer attention span).
The recommended dose for boosting brain power is 1000 to 2000 mgs a day, though it is recommended that you consult with your doctor about your specific needs and goals. Citicoline is one of the most popular nootropics to stack with a racetam, as the two are very complimentary.
Citicoline Pros and Cons
Advantages of Citicoline
Studies have shown it to be effective.
You can find positive

Citicoline

reviews and discussions about how it helps you think better and more clearly.
It stacks well with other nootropics.
Short term side effects are rare and mild.
Disadvantages of Citicoline
Long term use hasn't been studied, so the potential for side effects is not known.
It's likely to work much better if you stack it, so cost will be a factor.
Where to Buy
You can purchase Citicoline online under several different brand names. Jarrow is a popular one. A 60 count bottle of 250 mg capsules generally costs about $17. If you take the low end of the recommended dose of 1000 mg to 2000 mg, the bottle will only last 2 weeks.It'll only last a week if you need the higher dose amount.
Conclusion
Citicoline is a popular stacking nootropic. It's safe and effective according to most of the information out there, so that makes it worth trying. Remember to pay attention to how your body reacts, and if you have any concerns or issues, consult with your doctor.
Have You Used Citicoline? Leave Your Review Below!
Top 3 NootropicsAffiliate Disclosure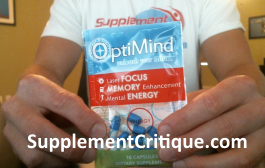 Optimind is the closest thing to Aderall that Ive tested, and Ive tested ALOT of Nootropics.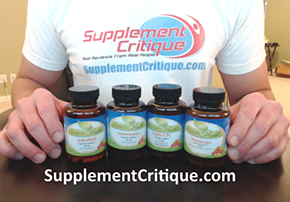 The Nootropics All Star Pack is a GREAT combo of supplements that will improve focus, concentration, and mood.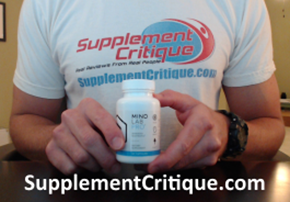 Mind Lab Pro takes a longer, but equally as effective, approach to increasing focus.
Want To See What Supplements
Work Like Adderall?

Click Here To Find Out!
Ask A Question
User Questions and Answers
No Questions Have Been Answered For This Article.