CreaLean Review – Is It Effective?
By:
Rob Miller
Fact Checked On: 7-26-2013
CreaLean Overview
If you lift and you want to add muscle mass, adding a creatine supplement to your diet can help.

Creatine supplementation is normally taken in the form of a powder mixed with water or juice. CreaLean is one such powder, and it may help you take your bodybuilding results to the next level. It builds muscle, increases energy, improves athletic performance, and reduces after workout muscle fatigue. One of the best things about CreaLean is that it's made by Labrada Nutrition. Labrada's been around for a long time and has become one of the most trusted names in sports supplementation.
CreaLean Ingredients and How They Work
There's only one ingredient in CreaLean. That's 100% pure pharmaceutical grade Creatine Monohydrate.

Creatine is a protein that's naturally present in your muscles where it provides energy for muscle contraction. You can get it from foods, like meat and fish, but there is evidence that loading up on Creatine orally can boost the presence of Creatine in your muscles by up to 50%. The result is more power and strength for short term, high intensity activity like sprinting and lifting.
Taking CreaLean can provide you with that supplementation. When you get the jar, you can either start by "loading" or go straight to the maintenance phase. There is evidence that loading will show you increasing strength more quickly. If you do choose to load, you'll take 1 scoop with water or juice 4 or 5 times daily for 5 days. If not, you'll go straight to the maintenance phase which calls for 1 scoop with water or juice 1 or 2 times daily. When taking CreaLean, it's extremely important to drink plenty of water to avoid dehydration because the creatine tends to hold water inside muscle tissue instead of allowing it to flow freely throughout the body.
CreaLean Pros and Cons
The pros and cons of CreaLean really go in lockstep with the pros and cons of creatine in general.
Advantages of CreaLean
It's been proven that Creatine increases muscular energy and that Creatine supplementation (expecially loading) increases creatine stores in muscles.
It's pretty cheap.
Most CreaLean reviews we found on forums show guys that believe this stuff works.
It's made to be contaminant-free by Labrada Nutrition.
Disadvantages of CreaLean
It can cause bloating and gastrointestinal discomfort.
It is unclear whether or not CreaLean has any effect on the liver or kidney.
You have to make sure to drink enough water to prevent dehydration.
Where to Buy
You can get CreaLean anywhere you buy Labrada products. They're all over online, and you can also find it at your local GNC. The 500 gram jar sells for just under $20 to about $25 so it's pretty cheap but make sure to look around for your best deal.
Conclusion
If you want more intensity for your workouts, creatine supplementation is definitely something to consider. Everyone seems to agree that it has some benefit. So it's really a matter of whether or not it works for you and whether or not you succumb to the uncomfortable side effects. In the end, if you do choose creatine supplementation, we would certainly recommend that CreaLeanis the one you choose.
Have You Used CreaLean? Leave Your Review Below!
Top 3 CreatineAffiliate Disclosure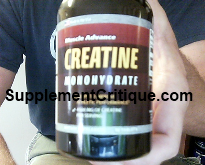 Muscle Advance creatine is probably the most effective creatine product we have come across.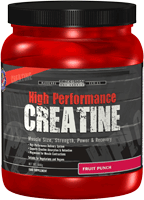 Body Fortress high performance creatine is another highly rated creatine supplement used by many of our users.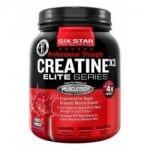 Creatine X3 is often taken as a post workout creatine that helps repair broken muscle tissue.
Ask A Question
User Questions and Answers
No Questions Have Been Answered For This Article.