Drinkade Review: Does It Really Work?
By:
Rob Miller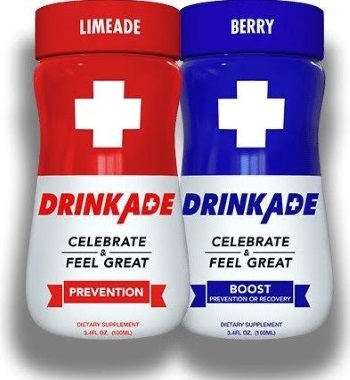 There have been many hangover prevention products released on the market but Drinkade was one of the first.
Just because it was the first does not mean its exempt from criticism so we thought it was time to evaluate Drinkade against its competitors.
The number of products out there can be overwhelming so it's important to have all the information in front of you.
If you suffer badly from hangovers you want the product you choose to be the right one for you.

And it can be hard to make the right choice.
So many products claim to be the best or most effective.
So, is Drinkade better than the rest?
In this article we'll take a close look at the company reputation, customer reviews and most importantly, their ingredients formula.
Jump To A Section
What is Drinkade?
Drinkade Ingredients
How Do You Take It?
What Are The Side Effects?
What Do The Reviews Have To Say?
Pros And Cons
Conclusion
What is Drinkade?
Drinkade was founded in 2007 and partnered with American entrepreneurial family Maloof in 2013.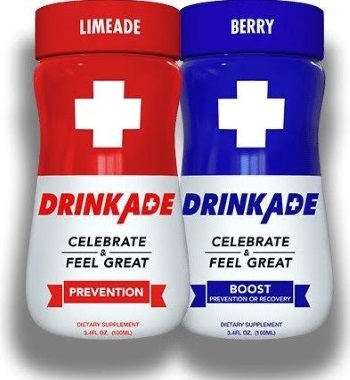 They were however originally called 'Never too hungover'.
However, even though they've changed the name, they still kept the same original ingredients formula.
Drinkade has consistently been one of the best-established companies of hangover supplements out there.
If they are so established is there any point in reviewing them?
Well, their unchanged formula could be perceived as being out dated which is why in this next segment we will analyze their ingredient list.

Drinkade Ingredients
The two varieties of Drinkade are Boost and Recovery.
Boost contains caffeine, which is of course why it is named Boost and Recovery does not.
The confusing thing is, when we went to look at the ingredients label for both Boost and Recovery, they were literally identical.
Supplement Critique reached out to them about this, and we've yet to receive a response.
We'll update this accordingly when we do!
What is a proprietary blend?
The FDA requires all supplements to publish the weight of their ingredients on the bottle expect if it's in a proprietary blend.[1]

This allows the product to just put an overall weight without being specific.
Manufacturers often use proprietary blends as they are much cheaper to produce and therefore increase margins.
Although this is not necessarily what Drinkade is doing, without clearly labeling ingredients it's not easy to judge effectiveness.
That being said, we will go through the ingredients and make conclusions based on what we can see.
Rhodiola Rosea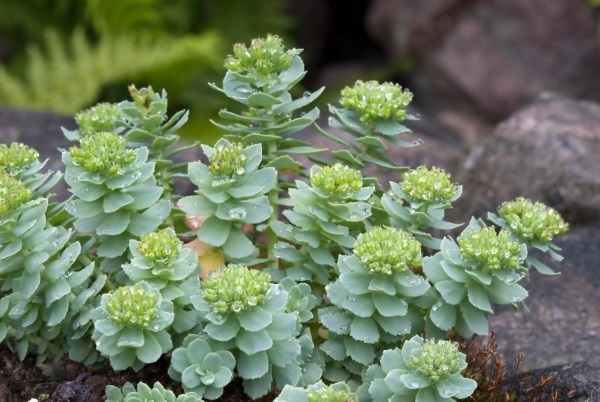 This is a herb which claims to relieve stress.

It's called an adaptogen and research has shown that it can generally calm the mind.
In fact, one study that involved 101 individuals with work and life related stress noted that 400 mg of Rhodiola Rosea per day for 4 weeks significantly alleviated stress-related symptoms. [2]

If you've ever experienced anxiety when hungover then you'll understand why this ingredient was included.
Aloe Vera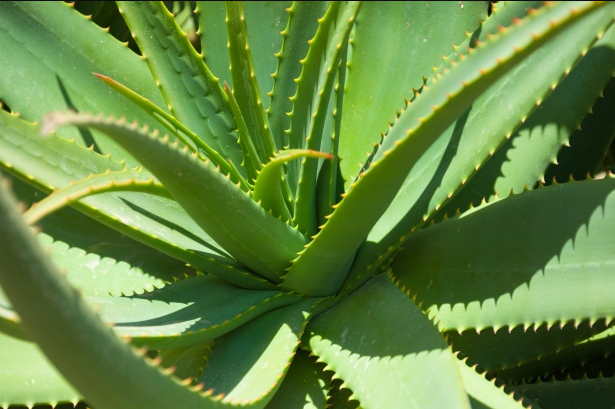 Drinkade claims that this helps to detoxify your liver.

After a heavy night of drinking, of course there are toxins in the body that it is important to get rid of.
However, a study from 2005 reports 500mg of aloe vera supplements that were taken daily lead to a case of hepatitis. [3]

Of course, Drinkade isn't designed to be taken daily.

It is only a supplement to be taken after drinking, which should only be occasionally.
However, it is important to state possible side effects and if you're worried or unsure it's best to discuss with your doctor.
Vitamin B- Complex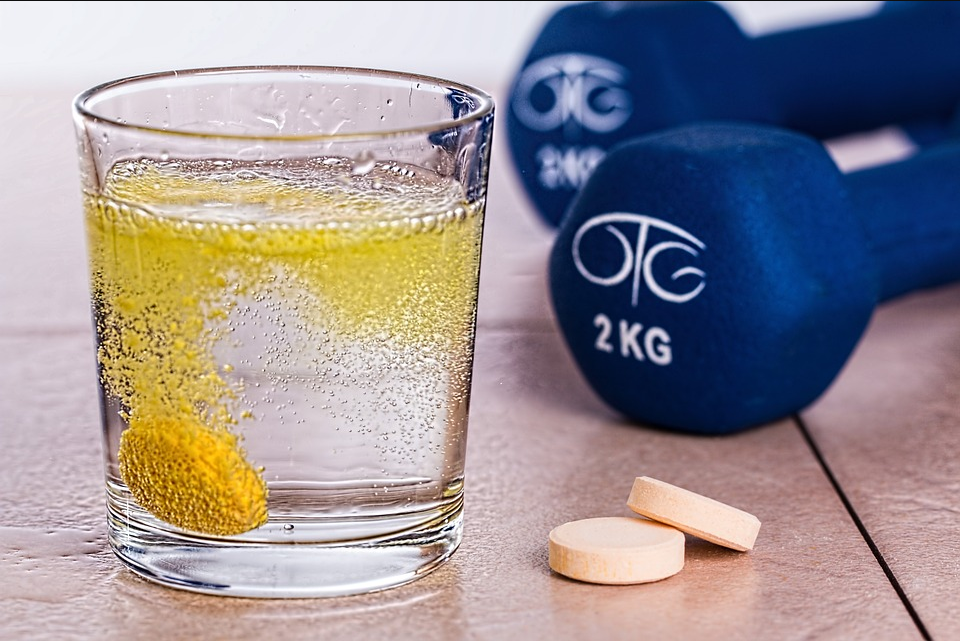 No hangover remedy would be complete without vitamins.
Drinkade has made sure to include B Vitamins which is especially useful in regenerating enzymes. [4]

These enzymes in your liver are essential in breaking down alcohol so it's a definite plus that Drinkade include them in the formula.
N-Acetyl Cysteine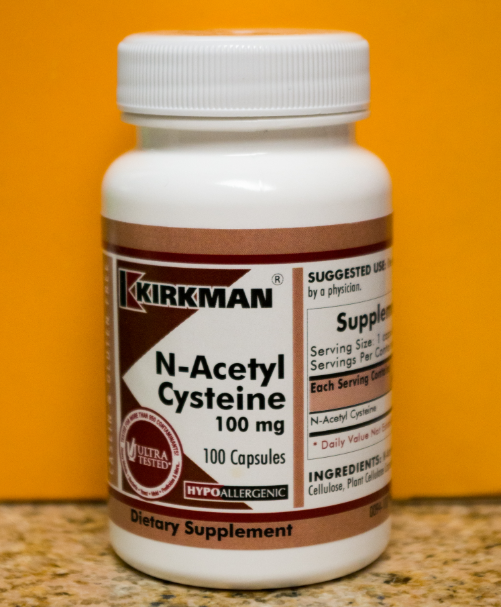 Also abbreviated to NAC, its main job is restoring glutathione stores. [5]

What are glutathione stores?
Well, glutathione is an antioxidant in the body and is a primary protector your liver.

So, NAC is a great ingredient to help prevent oxidative damage to the liver.
This is promising, but due to the proprietary blend, we can't tell how much is in the product.
Milk Thistle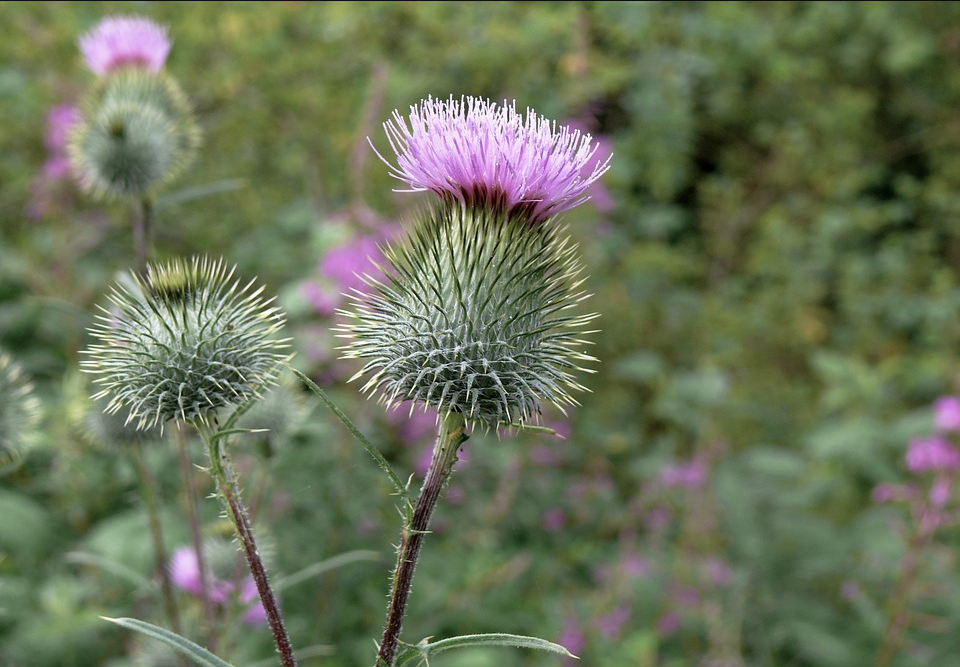 Can be seen on the list of ingredients for a few other hangover products.

It's an ancient and widely used ingredient because of its perceived antioxidant properties.
It contains silymarin which offers protection of the liver. [6]

This is an important ingredient because alcohol is toxic for the liver.
Any ingredients missing from the list?
Dihydromyricetin or DHM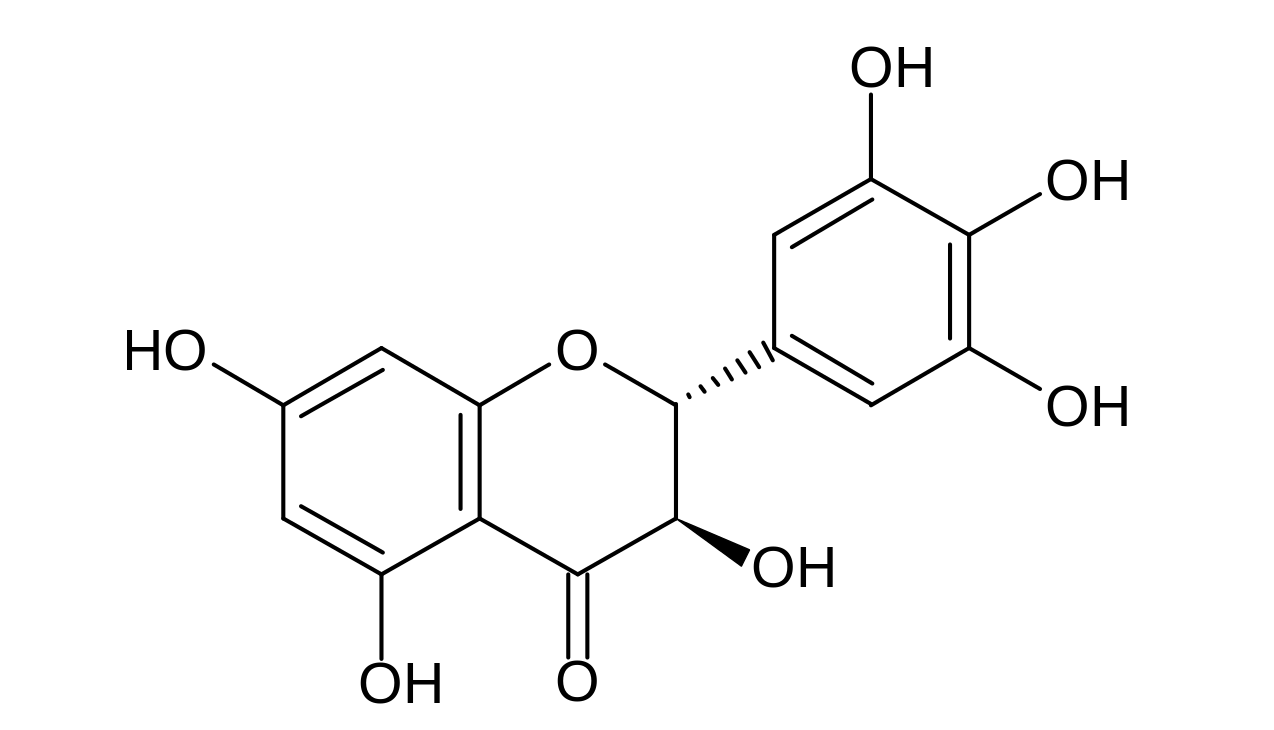 DHM is one of the newest more popular ingredients in a lot of up and coming hangover remedies.

There is research to show it increases the rate at which the body breaks down alcohol in your liver, thereby reducing the adverse effects of alcohol. [7]

Therefore, it is a desirable ingredient for a hangover product and we are disappointed to not see it listed in Drinkade.
Ginger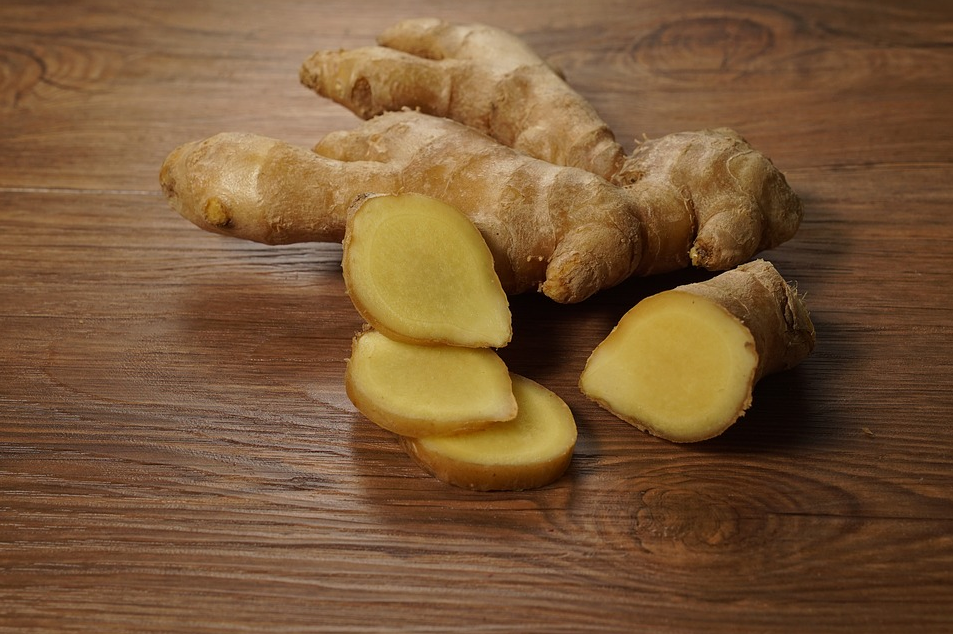 Ginger is historically a natural stomach soother that has been used for centuries.

When large quantities of alcohol are consumed, nausea is one of the most common side effects.
In fact, Ginger has been systematically studied and shown to be more effective than a placebo at reducing nausea. [8]

We think it would be beneficial to include some ginger to help reduce sickness when you wake up with a nasty hangover.
Vitamin C
We were quite surprised to not see Vitamin C on this list as we believe it's a really beneficial ingredient to have in an after drinking formula.
Not only does it boost your immune system which we all know takes a hit from heavy drinking, but it can also clear a few of the by-products produced by alcohol breakdown.
It's also been shown in clinical research that a lack of Vitamin C intake can increase the duration of some illnesses. [9]

Piperine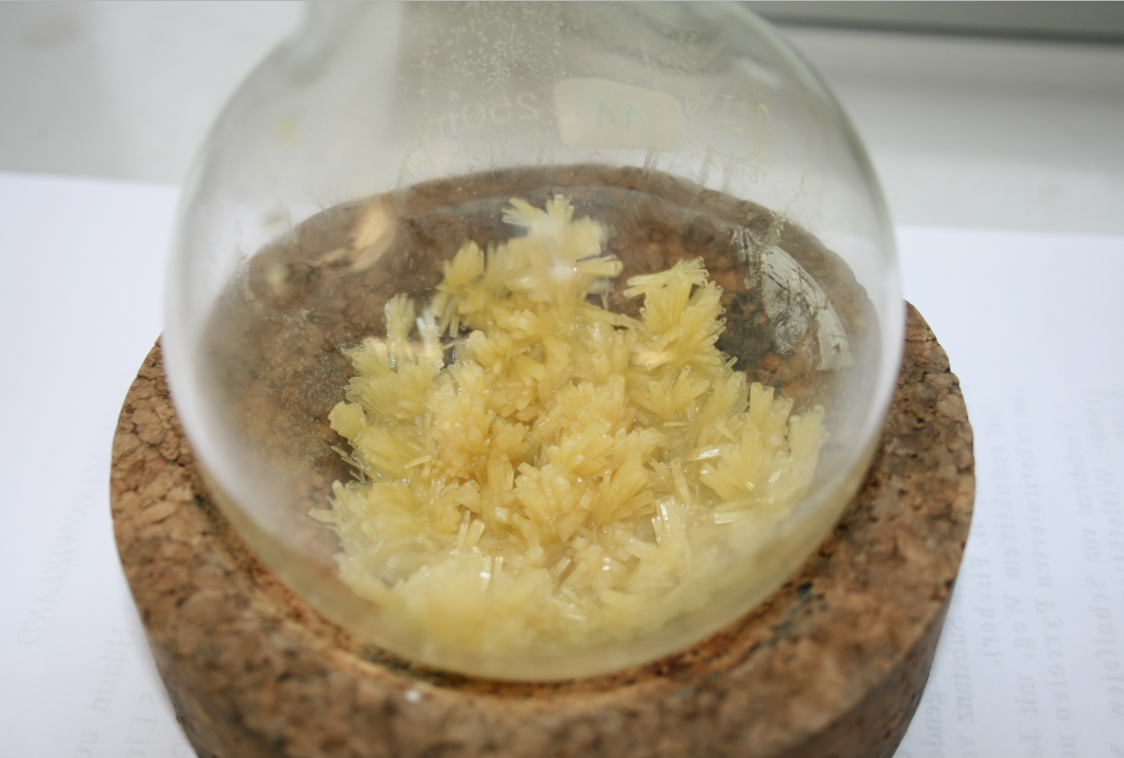 Piperine is a bio-availability enhancer.

What does this mean?
Basically, it helps increase the absorption of the other ingredients.
This is a useful ingredient for a supplement because it enhances the rest of the ingredients ensuring you get the most from your product. [10]

To conclude this section, it's clear Drinkade does not include some really beneficial ingredients and leaves a lot to be desired.
How do you take Drinkade?
The Prevention variety of Drinkade is a lemon flavored drink which should be taken before your first alcoholic drink.
They also suggest you can take a boost Drinkade before drinking as well.
The boost variety is a berry flavored drink and recommended to be taken in the morning after drinking.

It has caffeine because the intention is to achieve alertness after the bleary after effect of drinking.
Why do we not recommend caffeine?
Caffeine is a diuretic which makes you urinate more fluid than is being consumed.
As a result, caffeine makes you more dehydrated.

What are the side effects of Drinkade?
As the ingredients in Drinkade are natural they shouldn't have any dramatic side-effects.
Although, there are a lot of preservatives in Drinkade.

These include EDTA and sodium benzoate which keep the product fresh.
These preservatives are not uncommon but we don't often see them in the best hangover supplements.
In addition to this, preservatives do have links to long term negative health problems.
There could also be negative side effects from the 189mg of caffeine in the Boost product.
This amount of caffeine is like having two strong cups of coffee.

In addition to the diuretic effects of caffeine, which we explained earlier, it can also make you feel more on edge, increase your heart rate and make you feel more anxious.
So even though caffeine seems like the right choice when hungover, it could make things worse.

Drinkade Reviews
On amazon there are many satisfied customers who believe that Drinkade has been very beneficial for them.
Alternatively, at the time of writing this article, there were 88 negative reviews including complaints of ineffectiveness and occasionally making people feel worse.
Pricing and Buying information for Drinkade
6 Packs, 100 ml each: $24.99
12 Packs, 100 ml each: $45.59
24 Packs, 100 ml each: $95.99
Pros and Cons
Pros
Well establish company and one of the first on the market
Cheaper end of the market in terms of supplement products
Cons
It does miss out some beneficial ingredients from its list
The proprietary blend means we are uncertain on quantities of ingredients
It contains preservatives
It's a liquid so difficult to travel with, say if you're headed to a bachelor party abroad!
Does Drinkade work?
Although it's a well established and so-called trusted brand with a good reputation, we wouldn't put Drinkade at the top of the market.
Unfortunately, they lack the top ingredients that some other companies are including in their products.
Another difficulty is that they use a proprietary blend which makes it difficult for us to determine whether there are decent amounts of certain ingredients included.

Conclusion
That brings us to the end of our Drinkade hangover prevention drink review.
Of course, hangover remedies and supplements never and shouldn't claim to be a cure for a hangover.
Over indulgence of alcohol can't always be fixed with a drink or pill.The most important thing for your health is lots of water and food before drinking and making sure you don't over do it.
Saying that, if you are going to have one too many, supplements can be helpful in reducing the symptoms of hangover.
Sadly, we don't think that Drinkade is actually the best product for this.
A simpler product would be in pill form which avoids any unwanted flavors and preservatives.

In addition, they can be transported easily.
When dealing with a hangover you want the best possible ingredients so that you can ensure you give your body the best chance of a quick recovery.
Have You Used Drinkade?

Leave Your Review Below!
References
Ask A Question
User Questions and Answers
No Questions Have Been Answered For This Article.